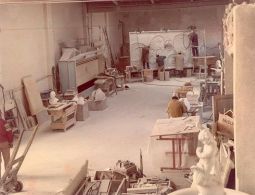 The workshop covered with white marble dust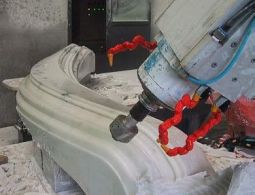 Modern machinery used together with ancient engraving techniques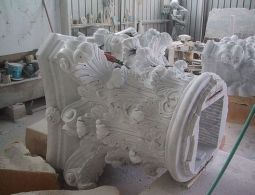 A Corinthian capital


The main square of Pietrasanta

The workshop of Carrara marble in Pietrasanta

The renowned white marble of the Carrara quarries is exported to the whole world in huge blocks but also refined and transformed into luxury furniture, tiles, house fittings, ornaments and statues. Arianna & Friends organizes very interesting tours to one of the oldest marble workshop in the area of Pietrasanta.

You meet our local English speaking tour leader and you get an introduction to the area and to Pietrasanta while walking along its elegant streets and squares.
Then you get to a marble workshop and meet one of the local marble masters. During the visit the expert master shows the stages of manufacturing from a rough block of marble up to the finishings.

The premises have both old and traditional machinery and very modern robots. The last part of the visit is dedicated to a highly-advanced 3D scanner that is able to reproduce each shape onto a piece of marble, including busts and faces of the visitors.
The tour ends with a delicious gelato in Pietrasanta.
Our half-day tour to Pietrasanta takes about 3 hours. Transportation to the locations is not included.
If you need collection with our chauffeured car, van or minibus, please specify this in the booking form.