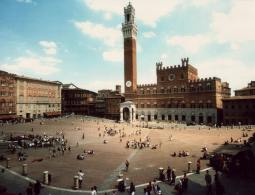 The Piazza del Campo in Siena is also the location of the renowned Palio horse race.

Guided sightseeing tour of Siena
If you want to get to know all the historical and artistic information about Siena ask for a half-day or a full-day tour with Arianna & Friends. We provide professional city guides that arrange a personal route for you around the city.
Here is a list of main attractions:

- the cathedral complex
- the Piazza del Campo
- the labyrinthine town centre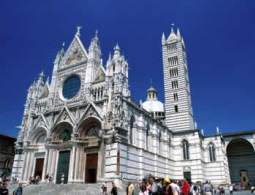 The cathedral of Siena is one of the most beautiful churches of the world.

The immaculate fields surrounding Siena.