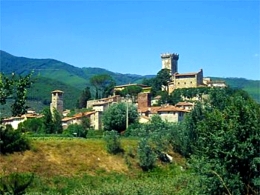 Panorama of Vicopisano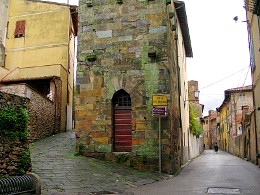 Little lanes in the medieval town
The medieval town Vicopisano and the Brunelleschi fortress

Our tour guide will take you to visit the little town Vicopisano, just 20 kms from Pisa, which is still surrounded by its huge fortifications and many ancient towers dating back to the XII Century.
The use of building high towers was in fashion in the Middle Ages among wealthy families.
The town is spotted with towers and crossed by little winding lanes leading up to an imponent fortress, built by Brunelleschi. The tour includes a guided visit to the fortress, where you can admire a wonderful view over the valley.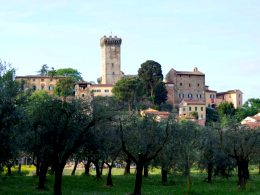 Vicopisano is surrounded by charming olive groves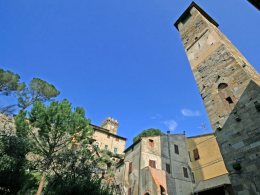 One of the medieval towers of Vicopisano.
Building high Towers was a sign of power in medieval Tuscany