Hilltop hamlets of Tuscany & ponce tasting
Availability: Mondays , Tuesdays , Wednesdays , Thursdays , Fridays , Saturdays
Duration: 4 hours
THE RURAL VILLAGES AND THEIR CHARACTERS
Why is Tuscany so beautifully spotted with charming farmhouses and picturesque hilltop villages? Our guided tour gives you the answers! Learn how centuries of agricultural planning created the most beautiful region of Italy! Meet the fantastic people who live in small villages and experience a fantastic way of life.

The agricultural hamlet of Villasaletta
A spectacular abandoned tiny village! Villasaletta used to be a fortified hamlet in the center of an extensive farmland, where hundreds of workers elaborated wines, olive oil, flour and other produce in the pre-industrial society of Tuscany. A location full of fascination where nobody lives today. Our guide will show you its structure and function in a charming walk across the central streets of the hamlet. At the end of the visit you will have the chance to visit a charming old-fashioned bar where you can taste a unique coffee added with liquor called Ponce alla livornese and maybe meet the over-90-year-old barman!

The historical Palaia
Palaia is a small village on a hill that dominates the whole district of the former Pisan domains. From the "fortezza", a bare hilltop where a fortress used to be, you can easily see the leaning tower in bright days as well as the charming Volterra and San Miniato. A walk through Palaia allows you to experience the atmosphere of small villages in Italy, one of the most important elements of the "Italian way of life".

The temple of Minerva & Montefoscoli
A very exclusive destination of this tour is the masonic temple of Minerva Medica, in the private property of a noble family near the town of Montefoscoli. A very original costruction with lots of symbolic meanings in an enchanting wood of ancient oak trees.
Our tour ends in front of the church of Montefoscoli, a fantastic location where time seems to have stopped to centuries ago and where the views are breathtaking!

Ponce sampling
While stopping at one of the villages, you have the chance to taste a delicious coffee based drink containing alcohol called ponce, a specialty of Tuscany.
What you taste
This is a list of specialties that you are likely to sample as part of the program of this tour. Please, note that the specialties of the tasting session and/or lunch may vary according to the season and the availability of the products in the day of the tour.
Why is Tuscany so beautifully spotted with fascinating farmhouses and hilltop medieval villages? Our tour gives you the answers! Learn how centuries of agricultural organization created the most beatiful region of Italy.
The noble farming hamlet of Villasaletta
The town of Palaia
The temple of Minerva Medica & Montefoscoli
Whom you meet
In our tour we like showing you places off the beaten track and introducing you to Tuscan people with their personal stories, careers and characters. You will have one of our guides with your party during the whole tour. Please, see below all the guides who can be with you. During this experience you can also meet some of the Tuscan friends involved in the events. Please, see below which friends you are likely to encounter.
Rates
Rates Table
The total rate for this activity varies according to the number of people in your party.
Check rates in the table below.
Hilltop hamlets of Tuscany & ponce tasting

– RATES 2017 –

NUMBER OF PEOPLE IN YOUR PARTY
TOTAL RATE
 2 persons
€ 200
 3 persons
€ 210
 4 persons
€ 220
 5 persons
€ 230
 6 persons
€ 240
 7 persons
€ 250
 8 persons
€ 260
Extra person
 € 10
Child 4-11 y.o.
€ 10
Rates include
A tour guide for the whole tour
A guided visit to Villasaletta, Palaia and Montefoscoli
A stop at the masonry temple of Minerva Medica
A sampling of ponce at a small bar
Tax
Rates do NOT include
Transportation is not included in the rates above. For more info on transportation, please see the box "Transportation options".
Info & Details
LOCATION OF ATTRACTIONS:
This tour takes place in the rural area of Palaia, between Pisa and Volterra.

MEET-UP LOCATION:
Unless differently specified, the tour guide meets you at a meeting point near Palaia.

DURATION:
This program takes 4 hours. Time for transportation not included.

AVAILABILITY:
Available all year through, from Mondays through Saturdays.

LANGUAGE:
This tour is available in English, French or Italian with no surcharge. For German, Spanish or Russian a surcharge applies.

DIFFICULTY LEVEL:
Easy

CHILD FRIENDLY:
Ideal for children

CLOTHING:
No particular clothing required.

TRANSPORTATION:
This program and its rates do not include transportation and are set on a self-driving base. For further information see the box "transportation options".
Transportation options
The destinations reached during this activity are in the Tuscan countryside, in areas off the beaten track that cannot be reached by public transport. We highly recommend renting a car or a scooter in order to reach them. As an alternative, we can offer a valued service by chauffeured car, van or minibus. Any cost of transportation is to be added to the rates displayed on the rate table of this page.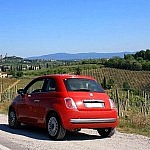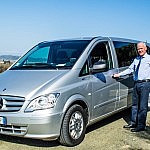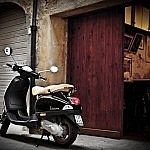 Organize your perfect vacation with us!
Booking office opening hours:
Monday through Friday 9am-7pm
Saturday 9am-1pm
Contact us