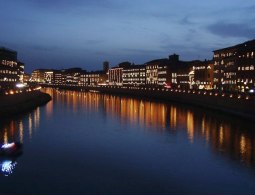 Lungarni river banks in Pisa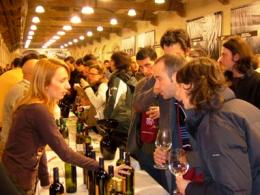 Wine tasting with producers

HIGHLIGHTS OF THE PACKAGE
- Accommodation only 20 kms from Pisa in our country residence Martina - see all details »

- 2 Nights in roomy and comfortable apartments
- Transfer on private chauffeured car or minivan to Pisa and the wine festival and back
- admission tickets to the festival for one day

- 1 tasting glass per person
RATES

€ 198,00 per person
on a base of 2 people

€ 125,00 per person
on a base of 4 people

ABOUT THE WINE FESTIVAL AND OUR PACKAGE
In the magnificent town of Pisa on 12th and 13th December, visitors can enjoy the best quality white and red wines produced on the Pisan hills, from the evergreen Chianti to the most interesting and excellent Igt local wines at the wine festival called Pisaunicaterradivino.
We organize for you a package with accommodation in a holiday house near Pisa, in comfortable self-catering apartments with one or two bedrooms, bathroom and kitchen. The package also includes a transfer service by private car to the wine festival in Pisa and the admission tickets for one day.
At the festival you get a tasting glass to try out some of the many wines presented by more than 60 wineries coming from the whole area of the Pisan hills. The private driver will agree with you about the transfer back to the house.
For the rest of your stay we give you the possibility to book a guide for the guided visit to either Lucca, Pisa or Volterra for a 2-hour sightseeing tour.