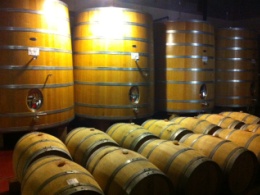 A spectacular winery near Terricciola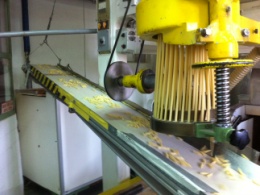 Making penne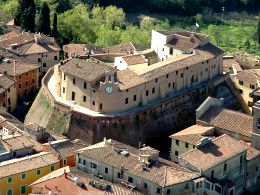 The castle of the Vicars in the middle of Lari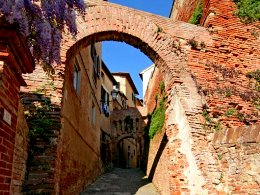 Medieval entrance to the hamlet of Lari


THE SMALLEST PASTA FACTORY IN THE WORLD?
Whether the pasta workshop of the family Martelli is the smallest in the world or not is difficult to say. It is definitely the most original! Our exciting tour to Lari, the Hamlet of Wonders, starts with a visit to an artisanal pasta factory where spaghetti and penne are made in the "old way". Our guide introduces you to the history of the family-run company and explains how a small artisanal production is able to reach the markets of all the world. The visit continues with an extremely interesting walk through the working rooms, from the giant bags of flour to the yellow packages, ready for shipping.


THE MEDIEVAL CASTLE OF THE VICARS

Why are castles often on hilltops? Why are they built that way? What were they used for through the centuries? Why are their dungeons so gloomy? If you want to know the answers to these questions and you want them while admiring the enchanting view from a perfectly preserved century-old castle, the castle of the vicars in Lari is the right place to go! You can personally experience how the prisoners could feel when they were locked in the "inferno" dungeon, and you can enjoy lovely views from the walls of the castle.

VISIT TO A WINERY & LUNCH

After discovering Lari, you will follow the guide across a spectacular typically Tuscan countryside until you reach a renowned winery in the fascinating wine district of Terricciola, just 20 minutes driving from Lari. Here you will have a guided tour to the winery accompanied by the winemaker in person. You will get an introduction to the philosophy of the company before visiting the production rooms and learning a lot about the art of winemaking: from the maceration casks to the barrique room, from the bottling facility to the panoramic tasting room. The tour ends with a delicious buffet lunch made of local produce including cold cuts, cheese, focaccia and bruschetta with olive oil from the property and a sampling of at least 4 excellent wines.

The duration of this tour is 6 hours.