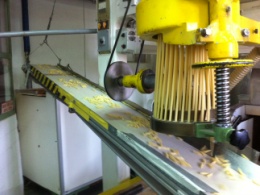 Making penne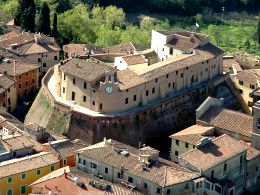 The castle of the Vicars in the middle of the village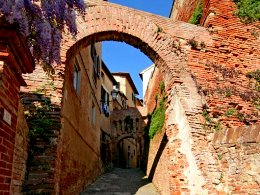 Medieval entrance to the hamlet of Lari
Even if it is not famous on a large scale yet, the handcrafted production of pasta is also something Tuscany can be proud of.
Arianna & Friends organizes half day tours to a renowned artisan pasta factory close to Pisa.

MORE ABOUT THIS TOUR
An English speaking personal tour leader (on request also German, Spanish, French, Italian or Russian) meets you at your premises or at another agreed meeting point and takes you to a small family-run pasta factory that exports its production to all the world. During the visit the guide informs you on the traditional methods of production and on the very original conditions in which this family works. You will understand why this pasta is so amazing and also why the Italians love it so much.
The factory is located in a small medieval village called Lari, where you wil also explore a medieval castle of the Vicars dating back to the XIV Century with its gloomy dungeons. The castle is very fascinating not only for its history of many centuries but also for its extremely panoramic location in the center of Tuscany.
After the visit you are invited to taste a local cherry liquor, typical produce of the small village.
Lari is particularly scenic since the view covers the whole lower Arno valley, with a unique sight over Pisa.
The duration of the tour is about 2 hours.