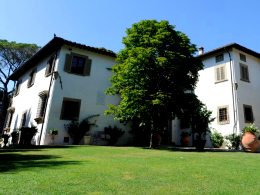 A visit to the winery just after the grape harvest


Vine rows along the former via Francigena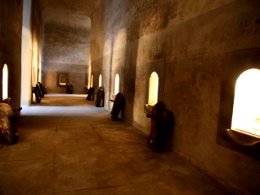 Underground historical cellar at a Medicean villa


Oak barriques for aging wine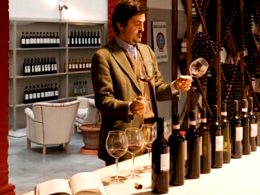 The winemaker and owner of the estate introduces the Chianti Montalbano wines

The hills surrounding Florence are a very charming wine district producing fabulous Chianti but also many IGT wines, with original peculiarities, sometimes produced with vines that are rare for Italy. Arianna and Friends brings you to two wineries off the beaten track in the area of San Miniato and in the Montalbano wine district, for you to discover such particular wines.
ALL ABOUT OUR PRIVATE WINE TOUR

We arrange a full-day wine tour for your party to two very different wineries located about 35 minutes from Florence downtown. One winery belongs to a historical estate in a Medicean villa with a charming underground cellar in the Montalbano wine district. The second cellar is in a small family-run farm about 20 kms from the firs one, in a location with an enchanting view over the medieval village of San Miniato.
Our English speaking tour guide meets you at an agreed meeting point or directly at your property or hotel (please, see transportation box below for further details) and accompanies you to the first winery in the Montalbano wine district, close to Vinci - namely the town of Leonardo, the world famous Italian genius.

The visit starts with an introduction to a spectacular 16th century Medicean villa where the winery has its premises. It is a charming historical chalet that the Medici used as a hunting mansion. The basement of the villa hosts a fascinating historical cellar which was wisely restored and turned into a sort of museum of old winemaking techniques and instruments. At the end of the visit, the best wines of the property are served together with a buffet lunch in one of the dining rooms in the villa. You can taste a Chianti and a Chianti Riserva as well as some excellent IGTs.

After lunch, the guide leads you to another property just 20 kms from the previous one, in the area of San Miniato. The property is in a very welcoming hilly setting just along the medieval pilgrim road Via Francigena, a renowned pathway connecting Canterbury and Santiago de Compostele to Rome and passing right by San Miniato. At the property you will meet the friendly owners who will introduce to you the farm and welcome you in their house for a wine tasting full of interesting surprises, served with some focaccia, ham and cheese. Here you can taste some very original IGT wines along with a fantastic Chianti and an unforgettable Vinsanto.
Our wine tour to the hills around Florence takes around 6 hours and allows you to taste at least 8 different wines.