Private cooking class on ancient grains at organic farm
Availability: Mondays , Tuesdays , Wednesdays , Thursdays , Fridays , Saturdays
Duration: 6 hours
Rates
A COOKING CLASS IN PARADISE
Imagine a peaceful countryside of gently rolling hills in the most beautiful area of Tuscany and place a picturesque stone country farmhouse right in the middle. Imagine an orgininal fully organic wheat farm with a private stone mill and a selected production of unique pasta and grains. This is the location of one of the most charming cooking classes ever with focus on very original flours from ancient grains.
A renowned organic pasta farm
The farm of our hands-on ancient grain cookery class has got a fully integrated system of organic pasta production starting from the grain fields all around, through the flour production in an advanced stone mill, up to a pasta making machinery that creates unique kinds of pasta.
In our half-day experience on the pasta farm you start with a private guided walking tour of the production line with a detailled explanation of all the stages of production from the plant to the packaging.

Let's cook!
Following the guided walk through the company is a very interesting cooking class with a local chef in the main kitchen of a local farmhouse focusing in the preparation of pastas and specialties based on the ancient grains produced on the farm. The class is a hands-on experience where you will learn how to make:
– 2 kinds of home-made pasta with flours of spelt, or farro, and an ancient grain called "grano etrusco", topped with simple sauces of seasonal products like vegetables, cheese or organic meat
– salad of spelt or ancient grains, dressed with seasonal vegetables like zucchini, artichokes, asparagus, tomatoes or pesto
– panzanella bread salad o pappa al pomodoro bread thick soup, with bread baked on the farm
– cookies with organic flours and almonds or chocolate
At the end of the whole experience the joy for your palate: a complete lunch or dinner with all the specialties you prepared, served with local Before leaving you have also the chance to buy any organic product on the farm like pasta, cookies, flours, legumes, bread and extra virgin olive oil.
What you taste
This is a list of specialties that you are likely to sample as part of the program of this class. Please, note that the specialties of the menu prepared at the class may vary according to the season and the availability of the products in the day of the class.
Whom you meet
In our cooking class we like telling you a lot about Tuscan farms and farmers' cooking traditions, introducing you to Tuscan people with their personal stories, careers and characters.
You will have one of our guides as a language assistants and coordinator with you during the whole class. Please, see below all the guides and language assistants who can be with you.
During this experience you will also meet one of our Tuscan cooks who give you the cooking class. Please, see below which cooks you are likely to encounter.
Rates
Rates Table
The total rate for this activity varies according to the number of people in your party.
Check rates in the table below.
HALF-DAY COOKING CLASS WITH FOCUS ON ANCIENT GRAINS
ON AN ORGANIC FARM IN TUSCANY

– RATES 2019 –

NUMBER OF PEOPLE IN YOUR PARTY

TOTAL RATE

2 persons
€ 440
3 persons
€ 480
4 persons
€ 520
5 persons
€ 560
6 persons
€ 600
7 persons
€ 640
8 persons
€ 680
9 persons
€ 720
Extra Adult
€ 40
Extra Teenager (12-17 yrs)
€ 35
Children (4-11 yrs)
€ 30
This cooking class is for private parties of max 12 people
Rates include
Guided visit of the organic farm, the stone mill and the pasta making machinery for about 1 hour
Hands-on cooking experience for about 2.5 to 3 hours
Preparation of 4-5 courses with ingredients from organic farm
All food & wine
Private local chef
English speaking assistant
Printed material
Personal aprons as souvenirs
Served full lunch or dinner
Tax
Rates do NOT include
Transportation is not included in the rates above. For more info on transportation, please see the box "Transportation options".
Testimonials from our guests
This is a message from Toni, who enjoyed a private pasta making class at the organic ancient grain farm with Massimo:
Thank you, and Mossimo and Carla, for such an amazing afternoon of cooking and eating. They are a great team, entertaining, informative and fun!!
I'd like to get the recipes, if possible, for the meal we made. Thanks for your help.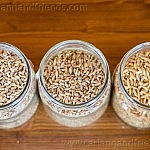 This are the words of Kate, who enjoyed our ancient grain cooking class while visiting Italy with her family:
Dear Arianna,
I just wanted to pass on our highest praise and thanks for a simply wonderful class on Friday. We had the best time! Massimo and Esther were so wonderful. We loved the class and will be certain to review favourably on tripadvisor.
Massimo mentioned you could email us the recipes we made? Would that be ok? We are planning a Tuscan feast for our friends now!
Kind regards and thanks again.
This is a message from Nella who joined us for a cookery lesson while visiting Italy:
Hi Arianna,
I have posted a review on Tripadvisor as requested.  I returned from overseas last Thursday and posted the review yesterday (Sunday).
I would like to thank you once again for being a part of my 50th birthday celebrations and making it an enjoyable day for everyone.
Could you please email me the recipes for all the items on the menu we had on the 18th of May.  It would be most appreciated.
I hope all is well in bella Toscana and I look forward to my next visit.
Regards,
Nella
This is an email we received from Rasha, after having a tour with Arianna:
Hi Arianna i miss you so much we always talk about you and how sweet you are, we cant forget the tour you arrange it for us,it was really nice and you are really friendly.
I send picture for you maybe you will need it.
every body say hi to you,please be in tuch..
Rasha from Kuwait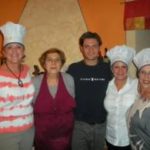 This is an email arrived on from Lynn and her friends, who enjoyed a cooking class on our farm with the teaching of Ester and the assistance of Luca:
Last week myself and 2 friends took a cooking class near Peccoli that was arranged by your company. It was WONDERFUL! Ester and Luca were great. Luca said he would send recipes to my email but I have not gotten them yet. Could you please send the recipes for the fabulous meal that we made? I am anxious to get cooking now that I am home.
Thank You,
Lynn
—–
Boungiorno, Luca!
Thanks for the fast reply to my email! I am going to try the veal ragu tonight! If it is not too much trouble we would also love the recipe for the chocolate salami we made.
I am attaching some pictures for you. I will also be happy to recommend Arianna and Friends on trip advisor! I think our cooking class was the highlight of my 2 weeks in Tuscany!
Ciao!
Lynn
Info & Details
LOCATION OF THE COOKING VENUE:
This cooking class takes place on the organic grain farm in the countryside near Villamagna, in central Tuscany, among Pisa, San Gimignano and Volterra.

MEET-UP LOCATION:
Unless differently specified, the meeting point with the language assistant is at an easy meeting point near Peccioli. Detailled instructions will be provided.

DURATION:
This program takes 6 hours: 1 hour for visiting the farm + 3 hours for cooking and the rest for dinner/lunch. Time for transportation not included.

AVAILABILITY:
Available all the year through, from Mondays through Saturdays in the morning, followed by lunch, or in the afternoon, followed by dinner.

LANGUAGE:
This class is available in English, German, French, Spanish, Russian or Italian with no surcharge.

DIFFICULTY LEVEL:
Easy

CHILD FRIENDLY:
Ideal for children

CLOTHING:
No particular clothing required.

FOOD RESTRICTIONS:
The foods served during this cooking class might contain gluten, lactose, nuts and alcohol. If you have any food restriction, please inform our personnel during the enquiry process.

TRANSPORTATION:
This program and its rates do not include transportation and are set on a self-driving base. For further information see the box "transportation options".
Transportation options
The destinations reached during this activity are in the Tuscan countryside, in areas off the beaten track that cannot be reached by public transport. We highly recommend renting a car or a scooter in order to reach them. As an alternative, we can offer a valued service by chauffeured car, van or minibus. Any cost of transportation is to be added to the rates displayed on the rate table of this page.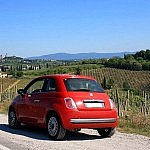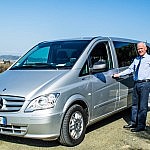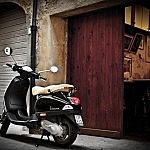 Organize your perfect vacation with us!
Booking office opening hours:
Monday through Friday 9am-6pm
Contact us