VIP pizza making class in Tuscany at pizzaiolo Aldo's
Availability: Mondays , Tuesdays , Wednesdays , Thursdays , Fridays , Saturdays
Duration: 5 hours
Rates
THE PIZZA & THE VIEWS!
Have you ever wanted to know how the most famous Italian traditional dish on earth is usually made? Woud you like to discover what makes a pizza really delicious? You can experience all this during your next holidays in Tuscany!
Arianna & Friends organize private pizza classes in Tuscany directly at the pizza maker's house, a country cottage in the area of the Pisan hills, very close to Pisa, Livorno and Lucca.
The cottage of the Pizzaiolo
Our pizza classes take place in the evening starting from 4 pm or in the morning starting from 10 am when you meet our English speaking assistant and get to the pizza maker Aldo's house, a wonderful stone country cottage on top of a very panoramic hill.

Preparation and making of assorted pizzas and other specialties
Once at Aldo's you start working with him preparing the dough only using a selected organic wheat flour.
Then you start preparing the dessert, usually an apple pie or the typical biscuits of Tuscany called cantuccini, stuffed with almonds.
While waiting for the dough to raise, you also bake and taste some delicious cecìna, a thin chickpea pie typical of Pisa and the coastal area of Tuscany, usually served with focaccia.
You also prepare and taste some quick bruschettas, served with Aldo's home made pickles. Before starting baking the pizzas, you will also prepare all the ingredients that will be on top of them: organic basil and extra virgin olive oil, Tuscan sausage, organic vegetables from Aldo's plot etc..
Finally, you bake several pizzas, served as soon as they get ready, for a great pizza dinner together with Aldo's wines in an amazing terrace just outside of his house.
In rainy days, the pizza making room can be used also as a dining room.
Your pizza making experience at Aldo's will be the most striking day of your holiday in Tuscany!
What you taste
This is a list of specialties that you are likely to sample as part of the program of this class. Please, note that the specialties of the menu prepared at the class may vary according to the season and the availability of the products in the day of the class.
Whom you meet
In our cooking class we like telling you a lot about Tuscan farms and farmers' cooking traditions, introducing you to Tuscan people with their personal stories, careers and characters.
You will have one of our guides as a language assistants and coordinator with you during the whole class. Please, see below all the guides and language assistants who can be with you.
During this experience you will also meet one of our Tuscan cooks who give you the cooking class. Please, see below which cooks you are likely to encounter.
Rates
Rates Table
The total rate for this activity varies according to the number of people in your party.
Check rates in the table below.
HALF-DAY TUSCAN COOKING CLASS
AT PIZZAIOLO ALDO's

– RATES 2019 –

NUMBER OF PEOPLE IN YOUR PARTY

TOTAL RATE

2 persons
€ 520
3 persons
€ 565
4 persons
€ 610
5 persons
€ 655
6 persons
€ 700
Extra Adult
€ 45
Extra Teenager (12-17 yrs)
€ 40
Child (4-11 yrs)
€ 35
This cooking class is for private parties of max 10 people
Rates include
Private tuition by Aldo
Private English speaking assistant
2.5 hour pizza making class with preparation of pizzas, cecina and cakes
All food & wine
Printed material
Personal aprons as souvenirs
Served pizza-based dinner
Tax
Rates do NOT include
Transportation is not included in the rates above. For more info on transportation, please see the box "Transportation options".
Testimonials from our guests
This is a note of appreciation from Cinthia, who enjoyed a group cooking class at Aldo's that we arranged on the occasion of the yearly event at Teatro del Silenzio in Lajatico
Hello Arianna & Friends
I have a few photos to share with you. I hope you will enjoy them as much as I do. Thank you for all of the great tours and assistance and organisation of my holiday in Tuscany. I had a very enjoyable time! You are all great! I made a pizza and foccacia today with Aldo's recipe and the ingredients that I bought in Italy and Presto! they turned out good! Thanks for the great pizza making class at Aldo's. It was so much fun as were all the other tours!
Wishing you all a wonderful summer.
Saluti
Cynthia
Here a message from Carol, who took part to our private pizza making class at Aldo's. Carol and Colin could not eat the pizzas we made though, because of their health problems. They could eat somethin alternative of course. Ther kids instead enjoyed the class and the foods fully.
Buongiorno Massimo
I just wanted to thank you and Aldo for such a wonderful experience yesterday.  Everyone had a thoroughly wonderful time in such beautiful surroundings!  Ben, Lucy and Callum are still enjoying the cake!
Our only regret was that Colin and I could not fully participate.  However, we are now convinced that we must have a very strong resolve since the temptation was so great!
Colin was also very impressed with your general knowledge of everything that came up in conversation and we both felt envious of your lifestyle in Italy!
When we come back (as we surely will) we will contact you to discuss any other experiences that you could assist with and we will definitely recommend your services to friends and family.
Thank you once again!
Carol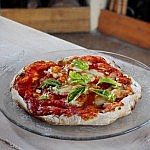 This is an email we received from Susan, who experienced our pizza class at the chef's house.
Dear Consuelo,
I just wanted to write a note to tell you what a wonderful time we all had at Aldo's home. He was such a wonderful host and Luca was very charming, delightful and informative. We were delighted with all the wonderful food and the beautiful home. Thank you very much. We send our best to Aldo and Luca.
I also wanted to ask about my cousins camera (…).
Best regards,
Susan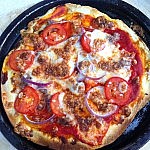 This is an email we got from Lana, who booked one-day shore excursion from Livorno port and got to our pizza maker's dwelling for a pizza class.
Bonjourno Massimo,
I have to say that our day with you at Aldo's house making pizza was one of the highlights of our trip! It was truly a magical day! The cruise was very nice but a little large for our liking. The other trip that we enjoyed was to Naples, Pompeii & the Amalfi coast. We had lunch at a beautiful restaurant in Positano. Bellisima!
Thanks so much for making our trip so special. Russell and I may be traveling back to Tuscany next September as he will be having his 50th birthday. I will definitely be in touch if we make the trip back.
Please give our thanks again to Aldo.
Best regards, Lana
This is an email we received on 8th August from Jack and Linda, who joined us for many activites including cookery classes and wine & food tours.
This message is for Arianna, Massimo and Veronica!
Sorry I have not written sooner, but Linda and I both came down with a bad case of bronchitis and I wound up in the hospital for six days once I got home. We are both doing much better now and I want to thank you all for making our stay in Tuscany such a wonderful experience. We were blessed to have Massimo as our guide for three days and Arianna in Lari. Your choices of places to visit and things to do are second to none. Even when we weren't feeling so well we were having a great time. We enjoyed the cooking class so much we would love to have the recipes, if they are available, of the things we prepared and ate. Also that apple cake that Aldo made was out of this world. We would really like to try to make that one. The wines at Azienda Agricola La Terricciola were so good I had two cases shipped home. Look forward to receiving them sometime next week. Casciana Terme! What a beautiful little village with a large friendly Piazza and people with a heart just as big who made us feel right at home. Every morning we had breakfast with Guido and Maria Rosa at their little business on the piazza. And guess what? When we left Guido sent us off with a bottle of their local wine. How nice is that? The hotel was the perfect choice for our stay in Casciana. We learned quickly that everybody knows everybody or is related to them. Lastly, Arianna, I must say how much I admire the organization you have put together with your "Friends". You made it appear that everything went or was going smoothly when sometimes it probably was not. It is no small undertaking to be responsible for moving and accounting for 1200 people in one night without losing a one. Anyone who has run a business knows it takes talent and dedication to pull that off. At 83 I don't know if I will make it back to Tuscany, but I can tell you I would be there in a heart beat as long as you and your Friends are putting the trip together for us. God Bless you all and may you have many years of continued success..
Sincerely,
Jack and Linda
This is an email we got from Sharon and her friends. They took a private cooking class at their villa near Siena and then they joined us at Aldo's, for a pizza lesson.
Dear Massimo, Leisha, Luca and Aldo
Thank you so much for sharing some of your wonderful recipes, cooking tips and culture with us! Both classes were far beyond what we were expecting and hoped for – fantastico!!
And the food….absolutely delicious!!! We will definitely be passing your information on to all of our friends near and far so that they may also enjoy this wonderful experience on their travels to Italy! And no doubt about I will be back for more!!
Thank you again! I ask only that you please remember to send us the recipes that you showed us for both classes so that we might share the cooking food of Italy with our friend and family. :
Very best regards, I can't say thank you enough,
Sharon
Info & Details
LOCATION OF THE COOKING VENUE:
This cooking class takes place in the village of Collemontanino, in central Tuscany, among Pisa, San Gimignano and Volterra.

MEET-UP LOCATION:
Unless differently specified, the meeting point with the language assistant is at an easy meeting point in Casciana Terme. Detailled instructions will be provided.

DURATION:
This program takes 4.5 hours: 2.5 hours for cooking and the rest for dinner/lunch. Time for transportation not included.

AVAILABILITY:
Available all the year through, from Mondays through Saturdays in the morning, with lunch, or in the afternoon, with dinner.

LANGUAGE:
This class is available in English, German, French, Spanish, Russian or Italian with no surcharge.

DIFFICULTY LEVEL:
Easy

CHILD FRIENDLY:
Ideal for children

CLOTHING:
No particular clothing required.

FOOD RESTRICTIONS:
The foods served during this cooking class might contain gluten, lactose, nuts and alcohol. If you have any food restriction, please inform our personnel during the enquiry process.

TRANSPORTATION:
This program and its rates do not include transportation and are set on a self-driving base. For further information see the box "transportation options".
Transportation options
The destinations reached during this activity are in the Tuscan countryside, in areas off the beaten track that cannot be reached by public transport. We highly recommend renting a car or a scooter in order to reach them. As an alternative, we can offer a valued service by chauffeured car, van or minibus. Any cost of transportation is to be added to the rates displayed on the rate table of this page.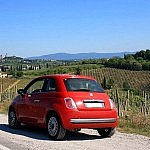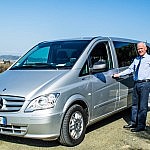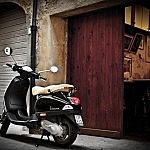 Organize your perfect vacation with us!
Booking office opening hours:
Monday through Friday 9am-6pm
Contact us