Marble workshop experience & walk in Colonnata
Availability:Mondays , Tuesdays , Wednesdays , Thursdays , Fridays , Saturdays , Sundays
Duration:4.5 hours
Rates
The white world of quarrymen
Our tour begins with an introduction to the world of marble quarrymen right in the village symbol of these epic workers: Colonnata. In an interesting walk through the town of white marble you will discover how the life of the quarrymen has always been a dramatic struggle with the surrounding mountains. During the visit you will have the chance to see how Lardo di Colonnata is made, a local specialty famous all over the world. In a small "larderia" of the village you can taste this famous cold meat or even have a light lunch (not included in the offer).

A spectacular location for sculpting marble
After the introduction of the world of marble quarries, we will meet the owner of one of the oldest quarries just below Colonnata and the famous local  sculptor Marco. They will take us to the center of the quarry in a beautiful workshop set up for a private marble sculpture course.
Following Marco's instructions, we will learn to carve a piece of marble using a pneumatic chisel with several cutters and tips for finishing. Personal safety equipments for hands, ears and eyes are provided. You can choose your piece of marble directly from the quarry and free your creativity!
A coffee station is available at the workshop with small snacks and hot and cold drinks. The workshop is available from 2 pm in weekdays and from 11 am in weekends.


Your souvenir from Carrara
In just about 2.5 up to 3 hours of hard but very enjoyable work you will have created your unique souvenir from Carrara!
It will be a lifelong memory of a great day in the white world of marble.
This activity is not available in case of really bad weather as the way into the quarry becomes impassable.
What you taste
This is a list of specialties that you are likely to sample as part of the program of this tour. Please, note that the specialties of the tasting session and/or lunch may vary according to the season and the availability of the products in the day of the tour.
Whom you meet
In our tour we like showing you places off the beaten track and introducing you to Tuscan people with their personal stories, careers and characters.
You will have one of our guides with your party during the whole tour. Please, see below all the guides who can be with you.
During this experience you can also meet some of the Tuscan friends involved in the events. Please, see below which friends you are likely to encounter.
Rates
Rates Table
The total rate for this activity varies according to the number of people in your party.
Check rates in the table below.
Marble workshop experience & walk in Colonnata

– RATES 2021 –

NUMBER OF PEOPLE IN YOUR PARTY
TOTAL RATE
 4 persons
€ 660
 5 persons
€ 775
 6 persons
€ 900
 7 persons
€ 1015
 8 persons
€ 1120
 9 persons
€ 1240
 10 persons
 € 1350
Activity not suitable for minor aged
 —
Rates include
• A private English speaking tour leader for the whole tour (Russian, Spanish, German also available with no surcharge)
• A private 2 to 3 hour marble sculpting experience in a workshop at a historical quarry – from 2 pm in weekdays or from 11 am in weekends
• Snacks and coffee avalable at the marble workshop
• Personal safety equipment for eyes, ears and hands
• A personal daily insurance for the hands-on activity
• A guided walk in the quarrymen village Colonnata
• Tax
Rates do NOT include
• Lunch
• Transportation
Transportation is not included in the rates above. For more info on transportation, please see the box "Transportation options".
Info & Details
LOCATION OF ATTRACTIONS:
This tour takes place in the area of Carrara, in Northern Tuscany, in the village of Colonnata and in a quarry nearby.

MEET-UP LOCATION:
Unless differently specified, the tour guide meets you at a meeting point in Carrara.

DURATION:
This program takes 4.5 hours (transportation not included).

AVAILABILITY:
Available from April through October, any day of the week. The marble workshop starts at 2:00 pm in weekdays and at 11:00 am in weekends.

LANGUAGE:
This tour is available in English, German, French, Spanish, Russian or Italian with no surcharge.

DIFFICULTY LEVEL:
Medium

CHILD FRIENDLY:
Minor aged are not allowed into the operational areas of this activity

CLOTHING:
Comfortable shoes recommended. A clothing change is also recommended as the activity produces marble dust.

FOOD RESTRICTIONS:
The foods included in this activity might contain gluten, lactose, nuts and alcohol. If you have any food restriction, please inform our personnel during the enquiry process.

TRANSPORTATION:
This program and its rates do not include transportation and are set on a self-driving base. For further information see the box "transportation options".
Transportation options
The destinations reached during this activity are in the Tuscan countryside, in areas off the beaten track that cannot be reached by public transport. We highly recommend renting a car or a scooter in order to reach them. As an alternative, we can offer a valued service by chauffeured car, van or minibus. Any cost of transportation is to be added to the rates displayed on the rate table of this page.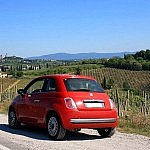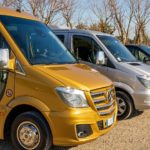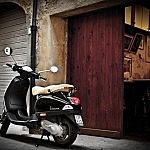 Organize your perfect vacation with us!
Working hours:
Monday through Friday 9am-6pm
Contact us