Trekking in geothermal energy park & lunch at micro brewery
Availability: Mondays , Tuesdays , Wednesdays , Thursdays , Fridays , Saturdays , Sundays
Duration: 4 hours
Rates
The geothermal area of central Tuscany around Larderello and Sasso Pisano has been exploited for millennia by all the populations that have inhabited it. Whether it was for hot water for spa purposes or for the extraction of precious minerals, this area has always been extremely valuable to the local economy. Our tour allows you to discover what lies beneath the Tuscan geothermal soil in a very peculiar natural ambience.
It's like walking in hell!
You will meet our expert environmental guide in Larderello and get an introduction to the natural history of the geothermal area, while admiring the exploitation of the heat from underground in the local power plant. You will then follow the guide to Monterotondo Marittimo where you will start walking through a splendid geothermal park with geological manifestations of all kinds. You will admire a very original flora that has evolved in a context of hot steams and boiling waters that flow from the underground. It is like walking in hell … surrounded by a heavenly nature. Our trekking excursion is an walk of about two hours in a circular route.
At last some beer
Our guided trekking excursion ends in the beautiful village of Sasso Pisano where you will visit a small, yet very original craft brewery. This is the first brewery in the world that uses geothermal energy. After an explanation of the fermentation and brewing methods, you will taste a series of local specialties in a 4-course lunch with 3 different beers pairing the food.
What you taste
This is a list of specialties that you are likely to sample as part of the program of this tour. Please, note that the specialties of the tasting session and/or lunch may vary according to the season and the availability of the products in the day of the tour.
Whom you meet
In our tour we like showing you places off the beaten track and introducing you to Tuscan people with their personal stories, careers and characters.
You will have one of our guides with your party during the whole tour. Please, see below all the guides who can be with you.
During this experience you can also meet some of the Tuscan friends involved in the events. Please, see below which friends you are likely to encounter.
Rates
Rates Table
The total rate for this activity varies according to the number of people in your party.
Check rates in the table below.
Trekking in geothermal energy park & lunch at micro brewery

– RATES 2019 –

NUMBER OF PEOPLE IN YOUR PARTY

TOTAL RATE

2 persons
€ 210
3 persons
€ 315
4 persons
€ 420
5 persons
€ 525
6 persons
€ 600
7 persons
€ 675
8 persons
€ 750
9 persons
€ 825
10 persons
€ 900
Rates include
• An English speaking tour guide for the whole tour.
• A guided trekking excursion in the geothermal park of Monterotondo
• A visit to a small micro brewery
• A full lunch of 4 courses with tasting of 3 beers
• Tax
Rates do NOT include
• Transportation
Transportation is not included in the rates above. For more info on transportation, please see the box "Transportation options".
Info & Details
LOCATION OF ATTRACTIONS:
This tour takes place in the rural area of Larderello and Sasso Pisano, in Southern Tuscany.

MEET-UP LOCATION:
Unless differently specified, the tour guide meets you at a meeting point in Larderello.

DURATION:
This program takes 4 hours. Time for transportation not included.

AVAILABILITY:
Available every day of the week all year through.

LANGUAGE:
This tour is available in English or Italian with no surcharge. For German, Spanish, French or Russian a surcharge applies.

DIFFICULTY LEVEL:
Medium

CHILD FRIENDLY:
Ideal for children

CLOTHING:
Comfortable shoes and clothes recommended.

FOOD RESTRICTIONS:
The foods served during this tour might contain gluten, lactose, nuts and alcohol. If you have any food restriction, please inform our personnel during the enquiry process.

TRANSPORTATION:
This program and its rates do not include transportation and are set on a self-driving base. For further information see the box "transportation options".


Transportation options
The destinations reached during this activity are in the Tuscan countryside, in areas off the beaten track that cannot be reached by public transport. We highly recommend renting a car or a scooter in order to reach them. As an alternative, we can offer a valued service by chauffeured car, van or minibus. Any cost of transportation is to be added to the rates displayed on the rate table of this page.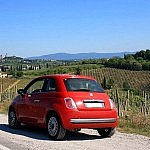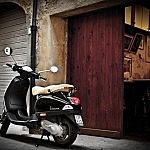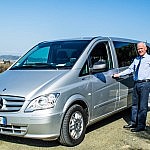 Organize your perfect vacation with us!
Booking office opening hours:
Monday through Friday 9am-6pm
Contact us