Coaching programmes with horses at Equine Facility in Tuscany
Develop your self-awareness with an Equine Facilitated Coaching program in Tuscany
Coaching with an Equine Facilitated Coach and a Horse Trainer and Behaviorist in a wonderful equine facility in the heart of rural Tuscany.
You will engage in several simple but specific activities with highly trained and safe horses.
These activities do not require any previous knowledge of or experience with horses nor do they entail any horse riding.
The course is designed to be done individually or as a group for maximum of 10 people and is accessible to people from all walks of life.

The principles of our coaching programmes
Unlike humans, who are often preoccupied, distracted, lost in thought and worry, horses are always exactly where they are – present and aware. As prey animals, they are highly intuitive and deeply sensitive to others' intentions, energy, emotions and mental states. It is the accurate discernment of these things that ensures their survival and that makes them such good teachers of self-awareness.
Around humans, a horse's behavior, both subtle and gross, is in direct response to what it reads in our body language and manner and to what it senses is going on inside us. As such, horses provide us with an uncannily accurate, inarguable and often enlightening reflection of both the physical and nonphysical aspects of our own individual ways of being and behaving. This reflection is delivered innocently, without guile, judgment or ulterior motive.
There is no desire to embarrass, criticize, "catch out" or condemn nor is there any desire to flatter, persuade, compliment or applaud. It is exactly this type of innocently delivered, unabashedly honest feedback which makes for such a profound and moving learning experience.
Your equine facilitated coach has got may years of experience at connecting horses and humans to help both achieve their true potential.
The setting is at a natural horsemanship facility located less than 1 hour from Pisa airport.

Accommodation, Transportation and further service
As a local established Destination Management Company, Arianna & Friends are able to arrange accommodation (from B&B to FB) for your party in selected country hotels or resorts within 20 minutes driving from the equine facility. We can deal wih any necessary logistics by vans/minibuses from any airport or train station in Italy.
We can arrange a full-day schedule including a customized coaching programme and short visits to local attractions and major towns with the best local tour leaders and guides.
Please, indicate any service you would like to be included in our offer.
Contact us, learn more and check availability
Rates
Rates Table
The rate for this activity varies according to the number of participants.
Please, check the table below.
Coaching programmes with horses
at Equine Facility in Tuscany

– RATES 2020 –

NUMBER OF PEOPLE IN YOUR PARTY

TOTAL RATE

4 persons
€ 4000
6 persons
€ 4300
8 persons
€ 4600
ACCommodation in rural resort
in Tuscany

– RATES 2020 –

type of double room

TOTAL RATE per night

Standard
€ 169
Superior
€ 209
Junior Suite
€ 259
TRANSPORTATION

– RATES 2020 –

type of SERVICE by van (4 t0 8 seats)

TOTAL RATE per SERVICE

Airport transfer from Pisa airport to local area
€ 120
Airport transfer from Florence airport to local area
€ 170
Single transfer from accommodation to equine facility
€ 50
Half-day service by van with driver
€ 220 to € 300
Full-day service by van with driver
€ 360 to € 460
Rates include
COACHING PROGRAMME
Coaching by equine facilitated expert for 2 days
Assistance by horse trainer and behaviorist
Use of facility and horses
ACCOMMODATION
Rates in double occupancy
Breakfast
City tax
TRANSPORTATION
Services by 8-seater van with licensed driver
Any permit and license
Tax
Rates do NOT include
COACHING PROGRAMME
Anything not listed above
ACCOMMODATION
Board
Use of wellness center & pools on the facility
TRANSPORTATION
Service by minibus. Minibuses are subject to limitations and extra taxation when accessing to major towns. Please, ask for a quotation.
Info & Details
LOCATION OF ACTIVITIES:
This activity takes place at a private equine facility between Pisa and San Gimignano.

ACCOMMODATION:
Accommodation is offered in a 4**** Hotel at a renowned country resort only 20 minutes from the equine facility. Rates of accommodation are displayed in a separate table.

DURATION:
Our standard coaching programmes are scheduled for 2 days. We can customize programmes to match any different schedule.

AVAILABILITY:
Available all year through. For organisational needs this activity requires notice at least 1 month in advance.

LANGUAGE:
This activity is available in English.

DIFFICULTY LEVEL:
Easy

CLOTHING:
Comfortable shoes recommended. No particular clothing required.


TRANSPORTATION:
Transportation by private 8-seater minivan with driver can be included in the offer. Rates for transportation are displayed in a separate table. For further information see the box "transportation options".
Transportation options
The destinations reached during this activity are in the Tuscan countryside, in areas off the beaten track that cannot be reached by public transport. We offer a valued service by chauffeured van or minibus. Please, check the rate table. As an alternative, a car rental from any local airport is possible.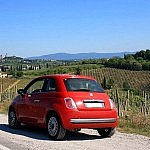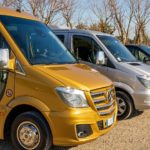 Organize your perfect vacation with us!
Working hours:
Monday through Friday 9am-6pm
Contact us