Private cooking class and walk in a medieval town in Tuscany
Availability: Mondays , Tuesdays , Wednesdays , Thursdays , Fridays , Saturdays , Sundays
Duration: 8 hours
Rates
Would you like other passengers of your cruise to join you for this tour?
If the number of participants increases the cost per person reduces much!
POST INFORMATION ON THIS TOUR ON YOUR PASSENGERS BOARD – COPY THIS LINK
https://www.ariannandfriends.com/shore-excursions/cooking-class-shore-excursion
COOK, EAT & DRINK FOR A MEMORABLE DAY!
Arianna & Friends arranges an original full-day tour to the hilly area beyond Livorno with a very interesting cookery lesson. We drive to a fantastic panoramic olive oil farm and start preparing dishes with a local chef before sitting for a delicious lunch. In the afternoon we drive to a small medieval village for a walking tour and a good coffee in a truly Italian scenery.
Details of our shore excursion:
– Private transfer by minivan (up to 8 peole) or minibus (9 people or more) from the port of Livorno. In case of minivan our driver meets you directly at the ship in the morning and drives you for the whole day. In case of minibus our driver meets you at a bus parking area near the ship that you will reach by a fast free shuttle service organized by the port. On the way back our mininus will drop you off directly by the ship.
– Within just 45 minutes drive you reach a panoramic farm in the hilly area around Livorno. Here you will meet our local guide and you will get a very interesting introduction to the region Tuscany, the local habits, facts and history. Upon a little surcharge, our guide can meet you at the harbour. We start visiting the farm and get an introduction to the production of extra virgin olive oil while walking through a charming olive grove.
– Past the olive grove, we access to the kitchen of the farm, where we meet an experienced and welcoming local cook, who introduces us to the typically Tuscan cooking techniques. Here we start preparing a full Tuscan meal using fresh ingredients and products from the farm. During the class you learn about a lot of secrets and tips to make your dishes delicious.
– The lesson is followed by a rich and delicious lunch in a the terrace outdoor in front of the kitchen, which includes:
• Appetizers
• Primo main or secondo main course
• Dessert
• Wines of the house & Italian coffee
– After lunch we drive for about 20 minutes and reach a fascinating medieval village called Peccioli with wonderful panoramas all around. The village is a perfect example of a truly Italian location, with small bars, churches, tiny narrow lanes and hidden squares. The tour culminates on an elevated garden at the level of the rooftops of the buildings in the center of the village, where you have a unique view of Tuscany and an original perspective about how the locals live.
Before departing you will relax at a local bar for a coffee or a gelato.
– Return within the early evening, depending on the docking time of the cruiseship.
What you taste
This is a list of specialties that you are likely to sample as part of the program of this tour. Please, note that the specialties of the tasting session and/or lunch may vary according to the season and the availability of the products in the day of the tour.
Whom you meet
In our tour we like showing you places off the beaten track and introducing you to Tuscan people with their personal stories, careers and characters. You will have one of our guides with your party during the whole tour. Please, see below all the guides who can be with you. During this experience you can also meet some of the Tuscan friends involved in the events. Please, see below which friends you are likely to encounter.
Rates
Rates Table
The total rate for this activity varies according to the number of people in your party.
Check rates in the table below.
SHORE EXCURSIOn from livorno port

 Private cooking class and walk in a medieval town

– RATES 2021 –

NUMBER OF PEOPLE IN YOUR PARTY

TOTAL RATE

2 persons
€ 880
3 persons
€ 940
4 persons
€ 1000
5 persons
€ 1060
6 persons
€ 1120
7 persons
€ 1180
8 persons
€ 1240
9 persons
€ 1330
Extra Adult
€ 50
Extra Teenager (12-17 yrs)
€ 40
Extra Child (4-11 yrs)
€ 35
Rates include
Full-day transfer service by minivan (for parties of up to 8 people) or minibus (for parties of 9 people or more). For minibuses a bus fee for the access to the harbor applies, which is included in the rates.
English speaking tour leader at the cooking venue and in the medieval village. Also German, Spanish, French, Italian or Russian are available upon request. The tour leader can meet you at the harbor in the beginning of the day and spend the whole day with you with a surcharge of € 100.
3-hour private cooking class on the farm with a local chef;
Aprons and printed material as your souvenir;
Full lunch on the farm with local wines;
Guided walking tour to the medieval village with a drink or gelato in town;
Tax, transfer insurance and fees for harbour access;
ARIANNA & FRIENDS IS COMMITTED TO EMPLOY OFFICIAL AND LICENSED DRIVERS ON BOARD LEGALLY INSURED VANS AND BUSES ONLY FOR ITS TOURS.
Rates do NOT include
Extra for guide meeting you directly at the harbor and dropping you off at the ship in the end of the day: € 100
Testimonials from our guests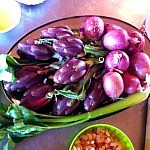 This is an email we received from Diana and Ian, who spent a day in Tuscany for a shore excursion from their cruise ship.
Hi Ariana,
A quick email to thank you for such a lovely day we had on Tuesday.
I think it was the highlight of our cruise and probably was for most of the others as well. People on the cruise were asking us where we had been and I think they were rather jealous of us! We certainly made a good advertisement for your cooking school when we arrived back on the ship!
Once we return to New Zealand I will write a report on trip advisor.
Thanks again and kind regards,
Diana and Ian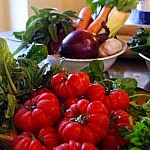 This is an email we received on 2nd August 2016 from Fred who booked a in our Shore excursion in Tuscany from Livorno with a cooking class
Hello Massimo,
We just got home and wanted to thank you and Arianna and Maura for an incredible day in Pisa and Tuscany.
It was our best day trip on our cruise and we are very thankful that we found you.
We will recommend you to all of our friends!!
Again, thank you, you have made friends for life!! Grazie!!
One day we plan to return to Tuscany and will contact again.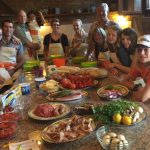 This is the comment that Kim sent to us after a customized shore excursion from Livorno with private cookery class on our farm and guided visit to Pisa:
Hi Arianna,
Thanks again for a wonderful day of cooking during our cruise stop in Livorno. We had a great time cooking and made it to Pisa just in the nick of time. (Thank Moira for telling me about the bag check — we ended up leaving our things on the bus and that saved us a lot of time).
When you get a chance, we would love to have the recipes for the items we made. The girls and I made pasta the other day — it came out pretty well, but not quite as soon as when you helped). If you send the recipes to me I will get them forwarded to the group.
Thank you!
Kim
These are two emails we received from Holly and Randy after a private shore excursion from the port of Livorno:
Massimo,
Thanks so much for a great day on Sunday, June 23rd! We really enjoyed it. We are enjoying telling our friends about it and sharing our photos.
Our luggage had some "adventures", so we just received it, but we're now looking forward to enjoying a wonderful Martelli pasta dinner!
I've attached the photo that was taken of the 4 of us!
Thank you again!
Holly & Randy
….
Hello again!
Thanks so much for the pasta instructions, in writing! I've just finished making the sauce and was about to start cooking the pasta when I came across your message–perfect timing!
You are welcome to publish the picture, as well as any of our words, including those I've posted to cruise critic (I've copied and pasted the text of that from the cruise review I posted–see below). Thanks for the link to tripadvisor . . . I will be happy to post a review there too!
We will continue to share your information with others, until we meet again!
Holly & Randy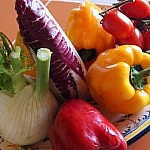 This is an email we received from Pat, who took a one-day shore excursion from the port of Livorno and enjoyed one of our private cooking classes.
Arianna:
It was a pleasure to meet you. It was a great day. Claudia and Her family were very gracious. I learned many things from her.
Luca was also a great guide. He was very helpfully with information about a region he obviously cares for. He is a great representative for the "new chianti". Please thank everyone for me.
I hope that some day are paths will cross again.
Ciao
Pat
Info & Details
LOCATION OF ATTRACTIONS:
This tour takes place in the rural area of Palaia and Peccioli, between Pisa and Volterra.

MEET-UP LOCATION:
Unless differently specified, our driver meets you at your ship in the harbor of Livorno. If your ship is docking in other harbors of Tuscany like La Spezia or Piombino, different rates and time schedules apply.

DURATION:
This program takes 8 hours. Time for transportation included.

AVAILABILITY:
Available any day of the week, all year through.

LANGUAGE:
This tour is available in English, German, French, Spanish, Russian or Italian with no surcharge.

DIFFICULTY LEVEL:
Easy

CHILD FRIENDLY:
Ideal for children

CLOTHING:
No particular clothing required.

FOOD RESTRICTIONS:
The foods served during this tour might contain gluten, lactose, nuts and alcohol. If you have any food restriction, please inform our personnel during the enquiry process.

TRANSPORTATION:
This program and its rates include full-day transportation on board luxury cars (for 2 passengers), minivans (from 3 to 8 passengers) or minibuses (from 9 to 17 passengers). All drivers are fully licensed and allowed to enter the harbor of Livorno. All our cars, vans and buses are fully licensed and insured for transporting visitors.

Transportation options
The destinations reached during this activity are in the Tuscan countryside, in areas off the beaten track that cannot be reached by public transport. As a consequence, a full-day driving service on board luxury cars, minivans or minibuses is included in this program.
ARIANNA & FRIENDS IS COMMITTED TO EMPLOY OFFICIAL AND LICENSED DRIVERS ON BOARD LEGALLY INSURED VANS AND BUSES ONLY FOR ITS TOURS.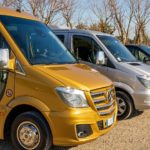 Organize your perfect vacation with us!
Working hours:
Monday through Friday 9am-6pm
Contact us