Private electric bike tours with pick-nick in Terre di Pisa, Tuscany
Availability: Mondays , Tuesdays , Wednesdays , Thursdays , Fridays , Saturdays
Duration: 6/7 hours. For shorter tours check our rates table
Rates
TUSCAN HILLTOP VILLAGES: IT'S NEVER BEEN SO EASY
Discover the most beautiful location in Tuscany for e-biking passionates: Terre di Pisa.
A series of charming and absolutely non-touristy hilltop hamlets and little towns, just 3-4 miles from one another, with a lot of unexpected fascination and breathtaking scenery. In our private e-biking tours, the spectacular setting of ourTuscan rolling hills will be feasible and enjoyable.
An activity for all, no need to be a biking champion. You just need to know how to ride a bike: as simple as that!
WHY IS AN E-BIKE TOUR SUITABLE FOR ALL
When riding an e-bike, an electric engine hidden in the bike frame helps the thrust of your legs, especially uphills. It is not a self-propelling engine, but just a support of your pedalling. No license is required. You only need to know how to ride a normal bike but you will feel a lot more powerful: the Tuscan rolling hills are now feasible by all!
At the beginning of the tour, your guide will explain in detail how to change gears in the bike and how to use the electric engine to maximize your performance.
A CHARMING RURAL SETTING AT THE RIGHT PACE
It is a fantastic way to visit a lot of little hilltop villages with plenty of charme and history. In every location the guide will tell you plenty of curiosities and you have the chance to stretch your legs and learn how the Italians live in their villages, maybe while stopping at a local café or shop. The tour allows frequent stops and plenty of alternative routes, depending on the wishes of your party.

OUTLINE OF TOUR:
 E-bike rental for 6/7 hours starting from our main office in La Rosa, Terricciola, by Peccioli, in the Pisa area. E-bike delivery can be arranged at premises within 20 minutes from our main office with no surcharge. Helms are obligatory and provided with the rental.
An original, scenic and safe route across a hilly farmland of central Tuscany called Terre di Pisa. The area is characterized by picturesque small villages, castles and rural hamlets joined by beautiful country roads, both paved and gravel ones, bordered by lines of cypress trees.
A private English speaking e-biking tour guide accompanying you for the whole trip. The guide shows you the villages and the attractions along the route with a particular focus on the history of the initial rural settlements, their development into villages and hamlets and the habits of the current inhabitants. This tour is available in German, Russian, Spanish, French or Italian with no surcharge.
THE ROUTE AND THE FOOD:
 We start this great tour from our premises in La Rosa, Terricciola, between Pontedera and Volterra. Our E-bikes can be delivered within 20 minutes from our premises with no surcharge;
The first stop is at a charming rural village called Peccioli, that recently became famous for hosting contemporary art in the middle of the historical center;
Along a spectacular road with beautiful panoramas we will pass through Fabbrica and Montelopio until we reach a stunning hamlet where a whole street was transformed into an artwork: we will bike right through it!
Once descended down the hill, we will ascend again to Montefoscoli and have a lovely stop for a pick-nick at a local organic farm, righ by the curious Tempio di Minerva;
After the picknick, we will reach the highest altitude and then pass under the civic tower of Palaia and stare at the stunning views over the valley;
On the way back, we will see the ghost town of Villasaletta before heading back to Peccioli through some charming farmland.
–
This tour offer is for maximum 12 participants.
What you taste
This is a list of specialties that you are likely to sample as part of the program of this tour. Please, note that the specialties of the tasting session and/or lunch may vary according to the season and the availability of the products in the day of the tour.
Whom you meet
In our tour we like showing you places off the beaten track and introducing you to Tuscan people with their personal stories, careers and characters.
You will have one of our guides with your party during the whole tour. Please, see below all the guides who can be with you.
During this experience you can also meet some of the Tuscan friends involved in the events. Please, see below which friends you are likely to encounter.
Rates
Rates Table
The total rate for this activity varies according to the number of people in your party.
Please, check rates in the table below.
GUIDED E-BIKE TOUR WITH PICK NICK – 6/7 hours

– RATES 2022  –

NUMBER OF PEOPLE IN YOUR PARTY

TOTAL RATE

2 persons
€ 620
3 persons
€ 735
4 persons
€ 850
5 persons
€ 965
6 persons
€ 1080

EXTRAS

Extra person
€ 115 
You do not have so much time? Check our shorter tours below
GUIDED E-BIKE TOUR WITH TASTING OF TYPICAL PRODUCTS  – 4/5 hours

– RATES 2022  –

NUMBER OF PEOPLE IN YOUR PARTY

TOTAL RATE

2 persons
€ 520
3 persons
€ 615
4 persons
€ 710
5 persons
€ 805
6 persons
€ 900

EXTRAS

Extra person
€ 95
GUIDED E-BIKE TOUR WITH COFFEE OR GELATO BREAK – 2/3 hours

– RATES 2022  –

NUMBER OF PEOPLE IN YOUR PARTY

TOTAL RATE

2 persons
€ 420
3 persons
€ 500
4 persons
€ 580
5 persons
€ 660
6 persons
€ 740

EXTRAS

Extra person
€ 80 
Rates include
E-bike rental for a full-day
Delivery of e-bikes to our main office in La Rosa, Terricciola, starting point of the tour. E-bike delivery can be arranged at premises within 20 minutes from our main office with no surcharge.
Helm
A private tour guide for the whole tour
Pick nick with plenty of Tuscan specialties at our cooking school in Montefoscoli (for our full day tour)
Tasting of typical products (for the 4-hour tour)
Coffee or Gelato break (for the 2-hour tour)
Rates do NOT include
Transportation to starting point
For large groups over 10 people a second guide is required with a surcharge. Please ask for an estimate
Info & Details
LOCATION OF TOUR:
This round trip takes place in the municipalities of Peccioli, Terricciola, Chianni, Lajatico and/or Palaia, in a rural area between Pisa and Volterra.

MEET-UP LOCATION:
Unless differently specified, the meeting point with the guide is in La Rosa di Terricciola. Detailled instructions will be provided.

DURATION & LENGTH OF ROUTE:
This program takes 6 hours, from 10 am to 4 pm. Time for reaching the meeting point not included. The route as described in this activity covers approximately 45 km. For shorter tours please check our rates table

AVAILABILITY:
Available from March through October, from Mondays through Saturdays.

LANGUAGE:
This tour is available in English, German, French, Spanish, Russian or Italian with no surcharge.

DIFFICULTY LEVEL:
Medium

E-BIKE RENTAL:
At the beginning of the tour the guide will help any rider to familiarize with the rented e-bike. It is fundamental for riders to be comfortable with regular bikes and not to be learners.

INSURANCE:
The ebikes are not insured. Any damage cause to the ebikes and to any third party is liability of the rider.

LICENSE REQUIRED:
No driving license is required.

EXPERIENCE ON BIKES IS REQUIRED - THIS TOUR IS NOT FOR BEGINNERS:
Before booking this tour it is essential for you to understand that the tour is addressed to people who have previous experience in riding regular bikes (city bikes, mountain bikes). If you never rode a bike before, it is impossible for you to be able to ride it along the routes that the guide selects. Every tour starts with a 15-20 minute practice that is necessary for the rider to get confident with the bike, especially in order to understand how brakes, electric engine and gear work. The time for the practice is absolutely not enough to learn how to ride a bike, for which people might need long hours or even days. So we need to make sure that you are already familiar with riding a normal bike, and the tour will not be your first occasion to ride. This is a necessary prerequisite for safety reasons and for guaranteeing a pleasant tour to you and the other participants in your party.
If you are not able to ride a bike properly on the day of the tour, the guide can refuse to give the tour and you are not entitled to a refund.

CHILD FRIENDLY:
Ideal for children. Children might ride their own bike or sit on special seats with their parents.

CLOTHING:
No flip-flops but shoes or closed sandals required. It is advisable to wear trousers and not shorts and depending on the season it is recommended to bring a light jacket or a wind jacket.

FOOD RESTRICTIONS:
The foods served during this tour might contain gluten, lactose, nuts and alcohol. If you have any food restriction, please inform our personnel during the enquiry process.

TRANSPORTATION:
This program and its rates do not include transportation to the meeting point and are set on a self-driving base. For further information see the box "transportation options".
Transportation options
The meeting point where this activity starts is in an area in the rural Tuscany that is not easy to reach by public trasport. We highly recommend renting a car to reach it. As an alternative, we can offer a valued service by chauffeured car, van or minibus. Any cost of transportation is to be added to the rates displayed on the rate table of this page.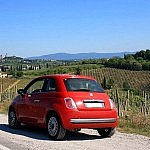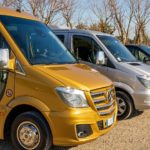 Organize your perfect vacation with us!
Working hours:
Monday through Friday 9am-6pm
Contact us