Organic ancient grains & pasta farm tour near Volterra
Availability: Mondays , Tuesdays , Wednesdays , Thursdays , Fridays , Saturdays
Duration: 3 hours
Rates
A FARM OF THE PRE-MODERN ERA
If you are fond of organic food producers and want to visit a fully integrated wheat farm in Tuscany where ancient grains are farmed, this is the perfect tour for you! We arrange a very special and exclusive guided tour to one of the most spectacular farms in the countryside of central Tuscany, able to produce exquisite pasta and other grains from the seed to the elegantly labelled final package.
A fully integrated production system in a Tuscan paradise
Our private tour leader meets you at our premises in Peccioli – Pisa area –  and takes you to a fantastic area in the middle of the countryside between Pisa and Volterra. The area is very scenic and hardly inhabited, a perfect location for a fully integrated organic farming.
Once on the farm you will understand the principles of organic farming and you will get familiar with a large variety of grains, from regular wheat to the local spelt (in Italian "farro"). The farm is also famous for its special program of recovery of ancient grains that went lost through the centuries, like for example the Etruscan wheat.
During a very interesting walk by the fields you will have also the opportunity to visit a technologically advanced stone mill, used by the farm to produce whole grain as well as very refined flours.
After the mill, the visit includes a stop in the pasta production area, where many kinds of noodles like maccheroni or ricciarelle are produced.
A delicious lunch with farro salad, ancient grain soups, unique pasta and much more…
The tour ends in a scenic tasting room with a delicious and rich buffet lunch with products of the farm.
The buffet includes:
– Bruschettas with bread of wheat and Etruscan wheat with extra virgin olive oil
– Special bread with flaxseeds and sesam seeds
– Farro salad with pesto and fresh vegetables
– Etruscan wheat salad with seasonal vegetables
– Pasta with fresh tomato sauce
– Farro pasta with olive oil and cheese
– Oat cookies with almonds and chocolate
– Wine, water & coffee
All products of the lunch can be bought on the farm at the end of the tour.
What you taste
This is a list of specialties that you are likely to sample as part of the program of this tour. Please, note that the specialties of the tasting session and/or lunch may vary according to the season and the availability of the products in the day of the tour.
Whom you meet
In our tour we like showing you places off the beaten track and introducing you to Tuscan people with their personal stories, careers and characters.
You will have one of our guides with your party during the whole tour. Please, see below all the guides who can be with you.
During this experience you can also meet some of the Tuscan friends involved in the events. Please, see below which friends you are likely to encounter.
Rates
Rates Table
The total rate for this activity varies according to the number of people in your party.
Check rates in the table below.
Organic ancient grains & pasta farm tour near Volterra

– RATES 2021 –

NUMBER OF PEOPLE IN YOUR PARTY

TOTAL RATE

2 persons
€ 320
3 persons
€ 350
4 persons
€ 380
5 persons
€ 410
6 persons
€ 440
7 persons
€ 470
8 persons
€ 500
9 persons
€ 530
Extra Adult
€ 30
Extra Teenager (12-17 yrs)
€ 25
Extra Child (4-11 yrs)
€ 20
Rates include
A tour leader for the whole tour
A visit to the farm
A visit to the stone mill and a pasta manufactury
Lunch with pasta, farro, bread, vegetables and cookies
Tax
Rates do NOT include
Transportation is not included in the rates above. For more info on transportation, please see the box "Transportation options".
Testimonials from our guests
This is the message of appreciation of Ginger, who loved visiting the ancient grain farm with the guidance of Moira:
Hello Arianna, the tour of the cheese and ancient grains including Volterra was awesome. We really enjoyed our time with Moira. I just want to let you know that there are only two of us (for planning the dinner on Wed).
Thanks again, loving Tuscany!
Ginger
Info & Details
LOCATION OF ATTRACTIONS:
This tour takes place in the rural area of Volterra, in central Tuscany.

MEET-UP LOCATION:
Unless differently specified, the tour guide meets you at a meeting point near Peccioli.

DURATION:
This program takes 3 hours. Time for transportation not included.

AVAILABILITY:
Available all the year through, from Mondays through Saturdays.

LANGUAGE:
This tour is available in English language. German, French, Spanish, Russian or Italian are also available with no surcharge.

DIFFICULTY LEVEL:
Easy

CHILD FRIENDLY:
Ideal for children

CLOTHING:
No particular clothing required.

FOOD RESTRICTIONS:
The foods served during this tour might contain gluten, lactose, nuts and alcohol. If you have any food restriction, please inform our personnel during the enquiry process.

TRANSPORTATION:
This program and its rates do not include transportation and are set on a self-driving base. For further information see the box "transportation options".
Transportation options
The destinations reached during this activity are in the Tuscan countryside, in areas off the beaten track that cannot be reached by public transport. We highly recommend renting a car or a scooter in order to reach them. As an alternative, we can offer a valued service by chauffeured car, van or minibus. Any cost of transportation is to be added to the rates displayed on the rate table of this page.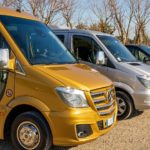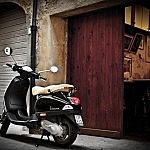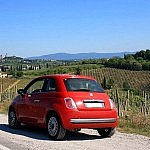 Organize your perfect vacation with us!
Working hours:
Monday through Friday 9am-6pm
Contact us