Happy farm tour: saffron, wine & olive oil tasting at Alessio's
Availability:Mondays , Tuesdays , Wednesdays , Thursdays , Fridays , Saturdays
Duration:3,5 hours
Rates
AN ORGANIC FARM IN PARADISE
Right between the two fascinating medieval towns of San Gimignano and Volterra there is a spectacular farm. Therefore we invite you to visit it with us and discover their organic production: organic saffron, wine and extra virgin olive oil. A guided tour to this farm is a great way to experience the agricultural roots of our area.  Arianna & Friends will show you the productions of the farm and after that you'll taste a series of delicious specialties. At the end of the tour you can even purchase their products or have them shipped to your home.
We highly reccomend this tour in late October and early November, because it's the harvest time of saffron flowers!
A rare saffron production between Volterra and San Gimignano
Our guide meets you at an agreed meeting point by San Gimignano or Volterra and accompanies you to the farm of this tour. The visit to the farm starts with the meeting with the owner Alessio, who gives you an introduction to the history of her small family-run farm just before showing you all their treasures: olives, grapes and saffron!

A guided walk surrounded by nature
Alessio and his family, helped by our guide, show their farm to visitors who want to taste all their delicious and authentic foods. It will be like being in a family as you meet Mamma Maria, who lives there and welcomes you with a good cup of coffee before you start visiting.
At first you will be accessing a tiny cellar to discover the winemaking techniques for some excellent Tuscan red wines. Alession will show you the stage of preparation of his wines and you will learn how it is possible to make it in a simple cellar with some good instruments.
Then you will be walking through a good thousand olive trees surrounding the property. Here you learn about all secrets of a delicious extra virgin olive oil, starting from the farming of the grove to the final products.
Lastly, you will also stop at a small field dedicated to one of the most precious and expensive products of Italy: saffron. You will learn about how they cultivate saffron flowers and how to use it in the preparation of dishes. The saffron production in Tuscany is very restricted and from a whole field the yearly crop consists of a few grams of pistils. Alessio will explain all procedures of the harvest and all uses of saffron in the Italian cuisine.
Lunch: an opportunity to taste all such great foods
Finally, you will sit and enjoy a delicious lunch and taste two wines and two olive oils of Alessio, made with different varieties of olives, as well as all produce of the farm, including saffron scented delicacies.
What you taste
This is a list of specialties that you are likely to sample as part of the program of this tour. Please, note that the specialties of the tasting session and/or lunch may vary according to the season and the availability of the products in the day of the tour.
Whom you meet
In our tour we like showing you places off the beaten track and introducing you to Tuscan people with their personal stories, careers and characters.
You will have one of our guides with your party during the whole tour. Please, see below all the guides who can be with you.
During this experience you can also meet some of the Tuscan friends involved in the events. Please, see below which friends you are likely to encounter.
Rates
Rates Table
The total rate for this activity varies according to the number of people in your party.
Check rates in the table below.
HAPPY FARM TOUR: SAFFRON, OLIVE OIL  & WINE TOUR IN TUSCANY
with lunch

– RATES 2023 –

NUMBER OF PEOPLE IN YOUR PARTY

TOTAL RATE

2 persons
€ 360
3 persons
€ 435
4 persons
€ 510
5 persons
€ 585
6 persons
€ 660
7 persons
€ 735
8 persons
€ 810
9 persons
€ 885
Extra adult
€ 75
Extra teenager (12-17 yrs)
€ 45
Extra child (4-11 yrs)
€ 30
Rates include
A visit to the little wine cellar and to the saffron field
Private English speaking tour guide for the whole tour – German, Russian, French or Spanish also available
A walk in a panoramic olive grove
A lunch with all products of the farm and saffron scented specialties
Tasting of local wines
Tax
Rates do NOT include
Transportation is not included in the rates above. For more info on transportation, please see the box "Transportation options".
Testimonials from our guests
This is a message from a family who visited the saffron farm in Spring:
Arianna and Massimo,
I just wanted to write and let you know how much we enjoyed
our tour with your company. It was wonderful. We really enjoyed Massimo's company and his information about the area. We loved our time in Tuscany and hope to return again soon. We'll be sure to recommend your services to others who are traveling your way.
Thank you again and keep up the good work!
All my best,
Lisa (USA)
Info & Details
LOCATION OF ATTRACTIONS:
This tour takes place in the rural area near Volterra, about 20 km from Selvatelle, San Gimignano e Montaione.

MEET-UP LOCATION:
Unless differently specified, the tour guide meets you at a meeting point near Volterra.

DURATION:
This program takes 3,5 hours. Time for transportation not included.

AVAILABILITY:
Available all the year through, from Mondays through Saturdays.

LANGUAGE:
This tour is available in English, German, French, Spanish, Russian or Italian with no surcharge.

DIFFICULTY LEVEL:
Easy

CHILD FRIENDLY:
Ideal for children

CLOTHING:
Comfortable shoes and clothes recommended.

FOOD RESTRICTIONS:
The foods served during this tour might contain gluten, lactose, nuts and alcohol. If you have any food restriction, please inform our personnel during the enquiry process.

TRANSPORTATION:
This program and its rates do not include transportation and are set on a self-driving base. For further information see the box "transportation options".

Transportation options
The destinations reached during this activity are in the Tuscan countryside, in areas off the beaten track that cannot be reached by public transport. We highly recommend renting a car or a scooter in order to reach them. As an alternative, we can offer a valued service by chauffeured car, van or minibus. Any cost of transportation is to be added to the rates displayed on the rate table of this page.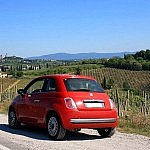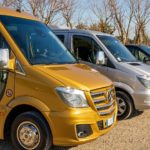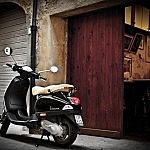 Organize your perfect vacation with us!
Working hours:
Monday through Friday 9am-6pm
Contact us