Small group truffle hunting tour with lunch
Availability: Mondays , Tuesdays , Wednesdays , Thursdays , Fridays , Saturdays , Sundays
Duration: 4 hours
Rates
A fantastic activity for individuals and small groups who want to enjoy half a day in Tuscany in a very original, funny and unforgettable way!
You can join our truffle hunter for a walk in the woods near Palaia in search of the seasonal truffles: from the small and round Spring white truffle, to the thick and hard Summer black one to the famous and unbeatable Winter white truffle!
Mouthwatering from beginning to end!
Our English speaking truffle hunter (upon request we can arrange for an assistant in German, French, Russian or Spanish with a surcharge) welcomes you in the truffle area of the Pisan hills on the way to Volterra from Pisa. Together with him and his dog, you reach a truffle-growing wood nearby, choosing the right spot that may vary according to the season and the kind of truffle ripening in that time of the year. The tour is for small groups and it is joianble by any party.
The walk is an in-depth introduction to the world of truffle with observation of its natural milieu and understanding of its features and its conditions for growing.
A delicious lunch
Following the dog's instinct and the hunter's instructions you will see how these underground mushrooms are found and you will smell them as they get found. The walk is a wonderful occasion to get familiar with this habit of so many Tuscan people.
At your return to the truffle hunter's shop a full meal with fresh truffles will be waiting for you.
The basic menu of the truffle lunch is:
– A truffle-based starter, with several bruschettas and sauces, truffle-added cold meats, little salad, pecorino cheese and other seasonal products
– Tagliolini pasta with fresh seasonal truffle
– Traditional truffle main course: fried eggs with truffle
– Truffle dessert
– Water, wine and coffee included
The truffle tour with lunch takes 4 hours.
The tour is a great occasion for you to visit the Terre di Pisa region, an area with many medieval towns and a breathtaking countryside.
It will be your best memory of Tuscany!
What you taste
This is a list of specialties that you are likely to sample as part of the program of this tour. Please, note that the specialties of the tasting session and/or lunch may vary according to the season and the availability of the products in the day of the tour.
Whom you meet
In our tour we like showing you places off the beaten track and introducing you to Tuscan people with their personal stories, careers and characters.
You will have one of our guides with your party during the whole tour. Please, see below all the guides who can be with you.
During this experience you can also meet some of the Tuscan friends involved in the events. Please, see below which friends you are likely to encounter.
Rates
Rates Table
The rate for this activity varies according to the seasonal truffle of the tour.
Check rates in the table below.
Small group truffle hunting tour with lunch

– RATES 2020 –

TYpe of truffle
Rate per person
Season of Black Truffle or Marzolino White truffle
(January to August)
€ 100 per adult or teenager (12-18 yrs)
€ 60 per child (4-12 yrs)
Season of Winter White truffle
(September through December)
€ 125 per adult or teenager (12-18 yrs)
€ 70 per child (4-12 yrs)
Rates include
A tour leader for the whole tour – in English or Italian
A visit to the truffle shop
A walk in the wood with truffle searcher and dog
A full truffle-based lunch at the hunter's place
Tax
Rates do NOT include
Guidance in Russian, German, French or Spanish: € 200
Transportation
Transportation is not included in the rates above. For more info on transportation, please see the box "Transportation options".
Testimonials from our guests
This is an email we received from Libby and her husband who spent two days with us, including our truffle hunting tour:
We spent two days with Massimo touring a cheese factory, an olive mill and the greatest adventure of all — truffle hunting with a man and his dog. All three experiences were some of the best I've had in Italy mainly because Massimo tailors the tours to your individual needs and expectations. He is extremely knowledgeable and a pleasure to be with. He explained in detail the processes used in each industry as well as the history of the region. I learned more about truffles and olive oil than I ever knew in the twelve years I've been coming to Italy. I highly recommend Massimo, as well as the company Arianna & Friends, for a very special adventure tour in Italy.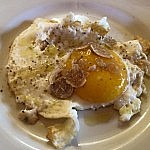 This is an email we received from Lisa, who joined us for a truffle hunting tour.
Hi Massimo:
It's Lisa writing. I hope you are well. We had such a lovely time in Tuscany and wanted to say that we loved our time spent with you. You are a fabulous guide! Thanks for all of the information and passion that you brought to each tour.
Speaking of our tours, we have been trying to find a Rose wine from Italy to rival the delicious wine we had at the truffle hunter's after our truffle hunt. We can't remember the name of the bottle of rose that we had that day, but perhaps you might be able to recall? We would like to see if it's available her in the NY area.
Thanks in advance. I hope you have a busy fall season!
Lisa
Info & Details
LOCATION OF ATTRACTIONS:
This tour takes place in the area of Palaia, in central Tuscany, between Pisa and Volterra.

MEET-UP LOCATION:
Unless differently specified, the meeting point will be at the truffle hunter's location. Full details will be provided after booking.

DURATION:
This program takes 4 hours (transportation not included).

AVAILABILITY:
Available every day of the week all year through. Availability to be confirmed during booking.

LANGUAGE:
This tour is available in English or Italian with no surcharge. For guidance in German, Russian, Spanish or French a surcharge of 200 Euro applies.

DIFFICULTY LEVEL:
Medium

CHILD FRIENDLY:
Ideal for children

CLOTHING:
Comfortable shoes recommended. As we walk in woods, we recommend to wear no shorts nor sandals.

FOOD RESTRICTIONS:
The foods served during this tour might contain gluten, lactose, nuts and alcohol. If you have any food restriction, please inform our personnel during the enquiry process.

TRANSPORTATION:
This program and its rates do not include transportation and are set on a self-driving base. For further information see the box "transportation options".
Transportation options
The destinations reached during this activity are in the Tuscan countryside, in areas off the beaten track that cannot be reached by public transport. We highly recommend renting a car or a scooter in order to reach them. As an alternative, we can offer a valued service by chauffeured car, van or minibus. Any cost of transportation is to be added to the rates displayed on the rate table of this page.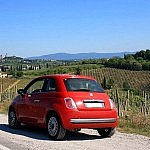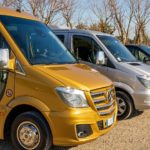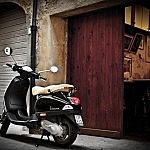 Organize your perfect vacation with us!
Booking office opening hours:
Monday through Friday 9am-6pm
Contact us