Truffle hunting with wine tasting between Pisa, Siena & Florence
Availability: Mondays , Tuesdays , Wednesdays , Thursdays , Fridays , Saturdays
Duration: 6 hours
Rates
THE EXCELLENCE OF A TERRITORY
For people visiting Pisa, Florence or Siena this is one of the most memorable activities is a day spent just outside of town with focus on the exquisite specialties produced in the territory. Arianna & Friends organizes a VIP full-day truffle hunting tour followed by an unforgettable lunch of truffle products along with the visit to a very original winery in the area of San Miniato, a town world wide famous for its exclusive truffles but an expected surprise for its wines too!
A truffle hunting district
Our private tour leader meets you in the morning at an agreed meeting point, very easy to reach from the Florence-Pisa expressway. From here you get to a charming country location where a famous truffle hunter has got his premises. After meeting the truffle hunter and his lively and lovely dog, you start walking in the woods in search of seasonal truffles. The kind of truffle available varies according to the season: from Marzolino white truffle in Spring, to Scorzone or Nero Pregiato all over the Summer up to the rarest truffle in the world, the winter White Truffle, available from late September to December. After walking in the woods for about 1,5 hours, we get back to the starting point where a delicious truffle based lunch is awaiting us. Lunch includes a good starter with truffle products like sauces, honey, cheese and cold cuts, followed by a primi with fresh truffles of the season. Local wines and coffee are included.

An original family-run winery
Following lunch is a short drive to a very original family-run winery in the middle of a dreamful countryside. The company produces excellent Chianti and superb IGTs, which are exported all over the world. The company is very unique in the whole Tuscany for the use of a grape vine that is extremely rare in Italy. You will have the chance to learn about it and sample wines based on this original kind of grape.
During the sampling session, you will taste several different types of wine, served with some cold meats of local production, including a memorable vinsanto. The company is able to ship their wines to almost any destination in the world.
What you taste
This is a list of specialties that you are likely to sample as part of the program of this tour. Please, note that the specialties of the tasting session and/or lunch may vary according to the season and the availability of the products in the day of the tour.
Whom you meet
In our tour we like showing you places off the beaten track and introducing you to Tuscan people with their personal stories, careers and characters.
You will have one of our guides with your party during the whole tour. Please, see below all the guides who can be with you.
During this experience you can also meet some of the Tuscan friends involved in the events. Please, see below which friends you are likely to encounter.
Rates
Rates Table
The total rate for this activity varies according to the number of people in your party.
Check rates in the table below.
VIP TOUR – truffle hunting & winery tour between Pisa, SIENA & Florence

BLACK TRUFFLE SEASON – From january through september

– RATES 2020 –

Number of people in your party
Total rate
 2 persons
 € 650
 3 persons
 € 870
 4 persons
 € 1090
 5 persons
 € 1310
 Extra adult
 € 220
Extra teenager (12-17 yrs)
 € 145
Extra child  (4-11 yrs)
 € 55
VIP TOUR – truffle hunting & winery tour between Pisa, SIENA & Florence

WHITE TRUFFLE SEASON – from OCTOBER through DECember

– RATES 2020 –

Number of people in your party
Total rate
 2 persons
 € 680
 3 persons
 € 915
 4 persons
 € 1150
 5 persons
 € 1385
 Extra adult
 € 235
Extra teenager (12-17 yrs)
 € 160
Extra child  (4-11 yrs)
 € 70
Rates include
A tour leader for the whole tour
A visit to the truffle hunter's place
A walk in the wood with truffle searcher and dog
A full lunch based on truffle products and fresh truffles
A visit to a family-run winery
Tasting of wine with snacks
Tax
Rates do NOT include
Transportation is not included in the rates above. For more info on transportation, please see the box "Transportation options".
Testimonials from our guests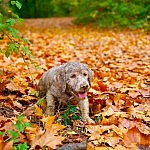 Here the words of Lisa, who enjoyed our day tour with focus on truffles and wines
Hi Massimo:
It's Lisa G. writing.  I hope you are well.  We had such a lovely time in Tuscany and wanted to say that we loved our time spent with you.  You are a fabulous guide!  Thanks for all of the information and passion that you brought to each tour.
Speaking of our tours, we have been trying to find a Rose wine from Italy to rival the delicious wine we had at the truffle hunter's after our truffle hunt.  We can't remember the name of the bottle of rose that we had that day, but perhaps you might be able to recall?  We would like to see if it's available her in the NY area.
Thanks in advance.  I hope you have a busy fall season!
Lisa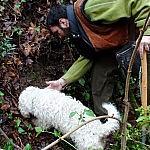 This is a message from Sarah and Steven from Australia who visited Italy in the Winter and decided to join us for a truffle hunting tour
Hi Massimo,
Thank you very much for the photo's, they are great pictures.
Attached is a couple of photo's that we took during the truffle hunting (I will send a series of emails with pictures as they are a bit big)
We look forward to catching up with you both in the future (Steve's Uncle is looking to get married in Italy in a couple of years so we'll come back – hopefully in a different season to see Tuscany in another season!).
Warm wishes
Sarah and Steven
This is an email we received from Sharon from the US, who spent a week in Giuseppe's agriturismo doing a lot of our activities:
Arianna, thank you! I hope, by now, that you and the team have recovered from the Bocelli concert!
I'm sorry not to have written back before now, but we have been very busy putting life and the businesses back in order upon our return.
We had the best, best time, and I have already begun giving out your business cards to friends and acquaintances who have inquired. We all feel that we got to know the area of Tuscany rather well during our stay, and could not have thought of a way to make the trip better.
No vacation will ever quite be the same, as my standards have now changed because of Arianna and Friend's great offering of activities.
Although the family cannot agree on any ONE activity we felt was our favorite, we all agree that the San Minato day of chocolate, Lee's bio-dynamic winery, and the truffle-hunting was probably our most memorable day as a whole.
Thank you, again, for helping me to be a hero within the family. If you or your team are ever in Southern California, you'll always have a place to stay.
Please give our heartfelt greeting to Massimo and the rest!
XO
Sharon
Info & Details
LOCATION OF ATTRACTIONS:
This tour takes place in the woodland and at a winery in the municipalities of San Miniato, Volterra or Palaia, between Florence and Pisa.

MEET-UP LOCATION:
Unless differently specified, the tour guide meets you at a meeting point near San Miniato.

DURATION:
This program takes 6 hours. Time for transportation not included.

AVAILABILITY:
Available all year through. In the black truffle season availability from Mondays through Saturdays. In the white truffle season availability from Mondays through Fridays. The truffle growing area for the truffle hunting session will differ according to season and availability of truffle hunter.

LANGUAGE:
This tour is available in English language. German, French, Spanish, Russian or Italian are also available with no surcharge.

DIFFICULTY LEVEL:
Medium

CHILD FRIENDLY:
Ideal for children

CLOTHING:
Comfortable shoes and clothes recommended.

FOOD RESTRICTIONS:
The foods served during this tour might contain gluten, lactose, nuts and alcohol. If you have any food restriction, please inform our personnel during the enquiry process.

TRANSPORTATION:
This program and its rates do not include transportation and are set on a self-driving base. For further information see the box "transportation options".
Transportation options
The destinations reached during this activity are in the Tuscan countryside, in areas off the beaten track that cannot be reached by public transport. We highly recommend renting a car or a scooter in order to reach them. As an alternative, we can offer a valued service by chauffeured car, van or minibus. Any cost of transportation is to be added to the rates displayed on the rate table of this page.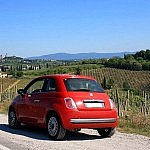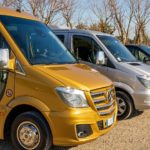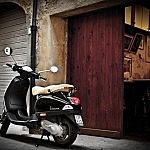 Organize your perfect vacation with us!
Working hours:
Monday through Friday 9am-6pm
Contact us