Beer and liquors from Tuscany
Availability: Mondays , Tuesdays , Wednesdays , Thursdays , Fridays , Saturdays
Duration: 4 hours
Rates
THIS TOUR MAKES YOU HAPPY
A memorable tour dedicated to two meaningful products of Tuscany: beers and liquors! An original and pleasant half-day tour designed for people who want to learn more about our delicious specialties while visiting a small but renowned beer factory located in the middle of a charming estate and a small spirit factory making the best grappa and liquors from Tuscany.
A microbrewery in a large farming estate
Our tour takes you to visit a small and artisanal beer factory located in the very heart of an estate, whose origins trace back to the Middle Ages. Today the property is a an extended farm where organic and genuine products are made. In the 500 hectares of fields around the farm, the owners produce typical Tuscan wines and many varieties of grains, including barley, from which local beer is brewed. The farm is 100% certified organic. Together with our experti foodie guide you will enjoy a walk in the property and you will visit the micro-brewery to see the tanks where beers are made. The most enjoyable way for you to understand all secrets for the production of the best beers from Tuscany.

Beer tasting and Tuscan lunch
After the visit to the estate and the focus on the little beer factory, we will move to the restaurant of the property. Here a typical Tuscan light lunch will be served together with a tasting of 4 different beers from the brewery. Lunch is composed by a selection of salami, pecorino cheeses and crostini, a tasting of 2 primi main courses and a dessert. All recipes are based on genuine and fresh products from the farm.
The visit to the liquor factory
After lunch we will move to a nearby small liquor factory. Here we will meet the owner Silvia who will explain to us the philosophy of her company. We will visit the workshop and learn how their best liquors and grappas are made. After the visit we will sit at the table and we will taste a selection of their products: 2 aperitifs (spritz, americano, or gin tonic and negroni), 2 sweet liquors (limoncello, arancello, licorice, bluebarry) and 2 spirits (different types of grappa from your choice). The tasting will be accompained by some black chocolate and little snacks.
A day dedicated to great drinks that will make you happy!
What you taste
This is a list of specialties that you are likely to sample as part of the program of this tour. Please, note that the specialties of the tasting session and/or lunch may vary according to the season and the availability of the products in the day of the tour.
Whom you meet
In our tour we like showing you places off the beaten track and introducing you to Tuscan people with their personal stories, careers and characters.
You will have one of our guides with your party during the whole tour. Please, see below all the guides who can be with you. During this experience you can also meet some of the Tuscan friends involved in the events. Please, see below which friends you are likely to encounter.
Rates
Rates Table
The total rate for this activity varies according to the number of people in your party.
Check rates in the table below.
beer and liquors from tuscany

– RATES 2022 –

NUMBER OF PEOPLE IN YOUR PARTY

TOTAL RATE

2 persons
€ 330
3 persons
€ 395
4 persons
€ 460
5 persons
€ 525
6 persons
€ 590
7 persons
€ 655
Extra adult
€ 65
Extra teenager (12-17 yrs)
€ 50
Extra child (4-11 yrs)
€ 25
Rates include
A tour leader for the whole tour
A guided visit to the beer factory with walk in the estate
Tasting of 4 different beers and lunch
A visit to a factory of spirits with tasting of drinks
Tax
Rates do NOT include
Transportation is not included in the rates above. For more info on transportation, please see the box "Transportation options".
Testimonials from our guests
Here is the message of Joe and Sue, who visited Tuscany with our driver Enzo and our guide Luca and had many stops at our local producers, including the grappa factory:
Hello Arianna and Friends:
Just a quick note to tell you about the great time we had with some of your staff.  Sorry I don't remember your driver's name, but he was a great part of the tours especially for his willingness to jump in and help.
Of course Lucca is a great guide.  His passion for the area, the people, and his job is infectious.  His knowledge of the area's foods and customs, not to mention wines is impressive and much appreciated by Sue and I.
Congratulations for the work you all do.
Joe and Sue
Info & Details
LOCATION OF ATTRACTIONS:
This tour takes place in the area by Pontedera in the province of Pisa, 10 km from Selvatelle, 20 km from Volterra, San Gimignano and Montaione.

MEET-UP LOCATION:
Unless differently specified, the tour guide meets you at an agreed meeting point around Pontedera.

DURATION:
This program takes 4 hours. Time for transportation not included.

AVAILABILITY:
Available any day of the week, from Mondays through Saturdays.

LANGUAGE:
This tour is available in English language. German, French, Spanish, Russian or Italian are also available with no surcharge.

DIFFICULTY LEVEL:
Easy

CHILD FRIENDLY:
Not ideal for children

CLOTHING:
No particular clothing required.

FOOD RESTRICTIONS:
The foods served during this tour might contain gluten, lactose, nuts and alcohol. If you have any food restriction, please inform our personnel during the enquiry process.

TRANSPORTATION:
This program and its rates do not include transportation and are set on a self-driving base. For further information see the box "transportation options".
Transportation options
The destinations reached during this activity are in the Tuscan countryside, in areas off the beaten track that cannot be reached by public transport. We highly recommend renting a car or a scooter in order to reach them. As an alternative, we can offer a valued service by chauffeured car, van or minibus. Any cost of transportation is to be added to the rates displayed on the rate table of this page.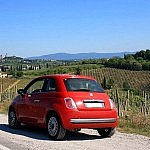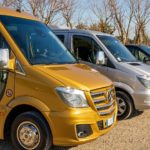 Organize your perfect vacation with us!
Working hours:
Monday through Friday 9am-6pm
Contact us