Ancient oil mill tour & walk in Vicopisano
Availability: Mondays , Tuesdays , Wednesdays , Thursdays , Fridays , Saturdays
Duration: 4 hours
Rates
THE LAND OF GREEN GOLD
A voyage into the world of extra virgin olive oil in the most beautiful and historical oil mill in the area of the Pisan mountains. A spectacular location surrounded by olive trees with an enchanting view over the medieval town of Vicopisano. The chance for you to learn why the Tuscans nicknamed olive oil as "green gold".
A charming old oil mill in an organic farm
Our trip into the world of extra virgin olive oil brings you to a fascinating location by the Pisan mountains. You visit an organic farm producing extra virgin olive oil, as well as wines and unexpected kiwi fruits! The farm is locally famous for hosting an ancient oil mill that has squeezed olives for centuries activated by a little stream descending from the mountains. Today the mill uses the most advanced technology for the extraction of top quality extra virgin olive oil and our guide will show you all the evolution in the extraction methods from the old granite wheels to the most advanced presses of nowadays. The visit to the farm and the mill culminates with a very interesting guided olive oils tasting, where you learn how to taste real high quality extra virgin olive oils.
The guided sampling is followed by a delicious lunch in a panoramic veranda with all the specialties produced by the farm, in which you will taste their great wines, their kiwi jams and even a kiwi based liquor, cold meats and vegetable soups as well as scented oils as unique delicacies!

A spectacular medieval village with tall stone towers
Following lunch is a walk in the picturesque village of Vicopisano, a fortified hamlet dominated by a fortress in a very strategic position during the battles between Pisa, Florence and Lucca to dominate the territory. The town is still today adorned by typical medieval high towers and offers a particulary fascinating atmosphere.
What you taste
This is a list of specialties that you are likely to sample as part of the program of this tour. Please, note that the specialties of the tasting session and/or lunch may vary according to the season and the availability of the products in the day of the tour.
Whom you meet
In our tour we like showing you places off the beaten track and introducing you to Tuscan people with their personal stories, careers and characters.
You will have one of our guides with your party during the whole tour. Please, see below all the guides who can be with you. During this experience you can also meet some of the Tuscan friends involved in the events. Please, see below which friends you are likely to encounter.
Rates
Rates Table
The total rate for this activity varies according to the number of people in your party.
Check rates in the table below.
Ancient oil mill tour & walk in Vicopisano

– RATES 2021 –

NUMBER OF PEOPLE IN YOUR PARTY

TOTAL RATE

2 persons
€ 320
3 persons
€ 355
4 persons
€ 390
5 persons
€ 425
6 persons
€ 460
7 persons
€ 495
Extra Adult
€ 35
Extra Teenager (12-17 yrs)
€ 30
Extra Child (4-11 yrs)
€ 25
Rates include
A tour leader for the whole tour
A guided visit to a historical oil mill and its organic farm
Full lunch with all specialties of the farm
Guided olive oil sampling
Walk in Vicopisano
Tax
Rates do NOT include
Transportation is not included in the rates above. For more info on transportation, please see the box "Transportation options".
Info & Details
LOCATION OF ATTRACTIONS:
This tour takes place in the rural area of Vicopisano, between Pisa and Florence.

MEET-UP LOCATION:
Unless differently specified, the tour guide meets you at a meeting point near Vicopisano.

DURATION:
This program takes 4 hours. Time for transportation not included.

AVAILABILITY:
Available all year through, from Mondays through Saturdays.

LANGUAGE:
This tour is available in English, German, French, Spanish, Russian or Italian with no surcharge.

DIFFICULTY LEVEL:
Easy

CHILD FRIENDLY:
Ideal for children

CLOTHING:
No particular clothing required.

FOOD RESTRICTIONS:
The foods served during this tour might contain gluten, lactose, nuts and alcohol. If you have any food restriction, please inform our personnel during the enquiry process.

TRANSPORTATION:
This program and its rates do not include transportation and are set on a self-driving base. For further information see the box "transportation options".
Transportation options
The destinations reached during this activity are in the Tuscan countryside, in areas off the beaten track that cannot be reached by public transport. We highly recommend renting a car or a scooter in order to reach them. As an alternative, we can offer a valued service by chauffeured car, van or minibus. Any cost of transportation is to be added to the rates displayed on the rate table of this page.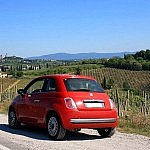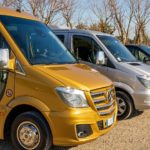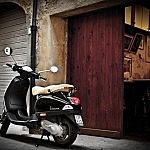 Organize your perfect vacation with us!
We are in smart working mode
Working hours:
Monday through Friday 9am-6pm
Contact us