Customized holiday packages in Tuscany
CREATE YOUR HOLIDAY PACKAGE IN TUSCANY
Arianna & Friends is the best reference for you to customize your holiday package in Tuscany. With over 12 years of experience in creating holiday plans for visitors from all over the world, we are the people to ask for a unique vacation!
Here is what we provide for your unforgettable "bella vita" experience in Tuscany:
—
ACCOMMODATION – In lovely country cottages with pool, hidden B&B de charme, boutique hotels in towns or countryside, private units in small villages, wineries with agriturismo etc.
BEST RATED DAY ACTIVITIES – Private or small group cooking classes with varied focus, day tours to wineries and food producers, vespa tours, guided tours to small villages, towns, hidden monuments, ghost towns of Tuscany, places off the beaten track with historical and cultural overviews..
IDEAL LOGISTICS IN TUSCANY – Advice on transportation and transfer issues, best routes to optimize time, car rental, scooter rental, bookings at museums and monuments, coordination with local city guides…
ASSISTANCE BY LOCALS – Activities by local operators with a strong local character, knowledge of the territory and local habits
If you are willing to GIFT A HOLIDAY, all our services and package offers can be described in a lovely GIFT CARD that you can give as a present to any person you love!
Rates
Rates
Rates include
Rates do NOT include
Testimonials from our guests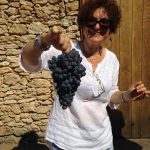 This is a message of Adam, who customized his holidays in Tuscany with his wife and daughter with a lot of our activities:
Dear Massimo,
What can I say…actually an awful lot!
I will start out by saying that i probably had one of the most enjoyable weeks of my life with you this past week!!!
That is a mighty strong statement from someone who considers themselves a well seasoned traveler, foodie, chef and person in the know….lol!
The amount of knowledge my entire family came away with this week was nothing short of REMARKABLE!
I am as you know a trained Culinary Institute of American Chef…what the USA calls it best Chef School….the things I learned this past week i am over the moon about…I was like a kid in a candy store with you….your passion for your craft is without compromise!
Your patience and attention to detail is so refreshing that you would not move off a topic until you were certain that your point hit home….and you knew the exact moment that you hit pay dirt each time…
We have been reliving the entire week for the past few hours…we still can't decide which day or which experience we loved the most…there were so many to choose from…
Cooking with Ester for me was off the charts….her techniques and her touch can't be taught in books….it is just not possible….and to be surrounded by the scenery just sends the entire experience into lunar orbit…
I want to finish up by saying….I made you a promise….
when and if YOU can pull off a visit to NYC…you will be my guest, and it will be my extreme pleasure to show you and your family MY CITY!…..I of course will have to hire a guide to give you the history lesson that you gave me…but I will give you a food tour of NYC like no other….
From the bottom of our hearts…
Thanks to you and Andrea for a fantastic week!!!
All the best to lots of business this coming year
Adam
Here the message of Michelle, who spent two weeks in Tuscany for a private Italian course with Massimo:
Miei Cari a Arianna and Friends –
La notte scorsa ho sognato che stavo parlando Italiano. So che eravamo li per soli 9 giorni, ma mi manca Toscana e tutti voi. Spero che stiate tutti bene!
Con Amore,
Michelle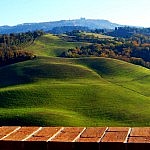 This is an email we received from Judy and Jeff from the UK after we customized a holiday in Tuscany for them:
Dear Arianna & Mossimo
I just wanted to say what a fantastic time we had in Tuscany everything was wonderful accomodation, people, and what an exceptional night we had at the concert the memory will stay with me forever.
You all did a great job the organisation was brillant, thank you for all the information you sent us and also maps etc waiting for us when we arrived.
Well done to all your team, we have recommended you to several people we spoke to during our stay and also at the airport, hope you get lots more enquiries.
We will definately be back to a beautiful part of the world.
With grateful regards
Judy and Jeff
XX
This is an email we received from Samantha from the UK after we arranged a holiday package in Tuscany for them:
Massimo,
Just a little note to thank you and tell you how much we enjoyed our trip to Tuscany. The organisation was spot on, the transfers were all on time, the drivers were very friendly. We really liked the Hotel Grand San Marco, the staff were very helpful and the resort was a welcome break from the faster pace in the city. The tickets for the concert were perfect and we had a great view of Andrea. My only very small point in terms of feedback was that the Astoria Hotel was really a little tired, I think they are undergoing renovation too, probably more of a three star but the room was very clean and the location central, I booked the trip in a bit of a rush and probably should have considered a higher grade hotel but that is probably just my preference. Thank you so much for your help in organizing, I have already recommended your services to others and would not hesitate to contact you again for my next trip to Tuscany.
Very best regards,
Samantha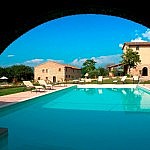 This is an email sent to us by Brenda, who visited our farm and took 3 cooking classes:
Dear Arianna, Massimo and Consuelo,
Ciao! We just had to send you a note to express our thanks on assisting with our plans while we were in Tuscany. All the arrangements that you made for us went very smoothly. We loved the 2 bedroom apartment at the farm. Federica was a delightful host. The cooking classes were too much fun. Many thanks to Massimo and Esther for teaching us the regional (and delicious!) recipes. Massimo's information and guidance about the surrounding towns was invaluable. We were able to really get a feel for Tuscany even though we were only there a week. We will highly recommend you to anyone who mentions that they are planning a trip to Italy. We wouldn't hesitate to enlist your services again. Many, many thanks!
Brenda and Mark Riely
Mary Ann
PS. Attached are some pictures from the trip. Feel free to use them as you see fit. 🙂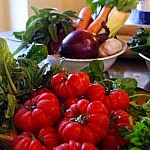 This is an email we received from Gary, who spent a week in Tuscany with his family and booked a series of day tours with us:
Massimo,
We just wanted to let you know how much we enjoyed the chocolate experience, the cheese making experience and the cooking at our villa. The kids are still talking about how much fun it was and this past weekend we tried to replicate several of the recipes we learned with you. They may not remember all of the churches and art we saw, but they will definitely remember the things we did with ariannandfriends. I wanted to post a review on TripAdvisor but didn't see you guys on there. Let me know if I just missed it. Hope are you well and staying busy in September. Drop us a line when you make it to NY.
Gary
Organize your perfect vacation with us!
Booking office opening hours:
Monday through Friday 9am-6pm
Contact us