Family reunions in Tuscany
Surprise your family with our exclusive holiday packages for large families
Do you want to gather all the members of your family on a special occasion?
Do you want to surprise your family with an exclusive holiday event that they will never forget?
Here is your perfect advisor!
Arianna & Friends is a tour operator that specializes in exclusive tailor-made holiday packages with experiential activities for large family reunions. We help you organize a holiday in Tuscany for one or more weeks and we care about them all the time through our leisure activities.
Here is what we provide:
– Accommodation in charming luxury country villas with all comforts. Bedrooms with ensuite bathroom and communal areas for group activities;
– Experiential activities in Tuscany, like Tuscan cooking classes, wine & food tasting tours to cellars and farms, horse-back riding excursions, biking or trekking tours;
– Guided sightseeing tours to Tuscany's art destinations like Florence, Pisa, Siena, Lucca, Volterra, San Gimignano, Cortona, Montepulciano or Pienza;
– Chef services at the villa, for complete Tuscan dinners and pizza or grill parties with a particular care to local specialities and wines;
– Transfers by chauffeured car, minivan or minibus for all your logistic needs, like pick-ups or drop-offs at any airport, shopping tours, single transfers to concerts or gala dinners in Florence, Siena or Pisa.
– Logistic advice for the organization of arrivals and departures of your family members from any airport or railway station in Italy or for extending your visit to other regions of Italy
Rates
Rates Table
CUSTOMIZED OFFERS FOR YOUR FAMILY REUNION IN TUSCANY
Contact us and give us information on the number of participants, the dates of arrival and departure and the dreams your family members have. We will be very happy to customize an offer for you in order for all your family members to be fully satisfied by their shared visit to Tuscany.
Rates include
Rates do NOT include
Testimonials from our guests
Here a message from Tara who brought all her family on holiday in Tuscany in July 2018:
Hi Girls
We are on our way from Florence to Pisa to fly home today but I just wanted to say a huge thank you to you all for working so hard at making our weekend of celebrations so special.
Everything was just perfect, the transport, the cooking, the beach and the restaurant. You made our weekend stress free when it could have been so much harder for us to organise with all the changes that had to be made.
We hope to come back soon and will come in and say hello when we do.
Many thanks.
Tara And Branton xxx
Here the message of Stacey, who enjoyed a full week of tours and activities for her froups of friends guided by Massimo in the Summer 2017. Stacey considered her large group of friends like family:
Hi Massimo!
I am back to work and wanted to say thank you again for all you did to make the trip PERFECTO! There were no mistakes. Aside from my flight delay, haha, it went exactly as planned – thanks to you!
Even today, I'm hearing from the group that it was the trip of a lifetime – and ALL were IMPRESSED by you. You did a fabulous job. Marty and I knew you'd be good, but we had no idea how good. You are so smart, patient, fun and easy to get along with.
We all hope you enjoyed us as much as all 22 of us enjoyed you.
Until we meet again – keep in touch!
Love,
Stacey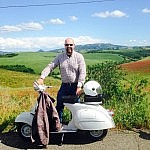 This is an email we received from Jack, who spent a holiday in Tuscany with his family doing many of our activities:
Dear Arianna:
A quick note as we are back in the USA and reading emails. You and your friends, Consuelo, Christina, Massimo, Vespa folks, Josee, and Isabella were wonderful to my family and the trip was a complete success. Thanks so much for making this a wonderful vacation. Our family will forever remember the tours and events your friends brought to life for us….The resort of Pierluigi was a great choice for us and we will happily encourage all of our friends who are visiting your area to contact you for tour accommodations. Please share our thanks with your friends. Grazie!!!! Jack
PS Are the few extra charges resolved?
Jack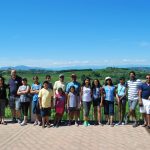 This is an email we received from Victoria after arranging a family reunion in Tuscany for her relatives in one of our agriturismos.
Arianna, thank you for organising our huge family gathering last week at alessios farm house. We had a lovely time. I have transferred the final payment to you this morning and it should be with you by 9am on Wednesday. Enjoy the Tuscan sun, it's raining here! Thank you again. Victoria
This is an email we received from Sandy, Andi, Lin and Ann:
Massimo- We wanted to share with you how much we enjoyed the cooking class with you and Luana. It was one of the highlights of our trip. I haven't even begun to put my pictures together, but once I do (probably after the holidays are over), I will sent you copies of what I took). May your holidays be the best. Thanks again for making our Italy trip so very memorable. Always,
Sandy and Andi (Rita and Lin too) (USA).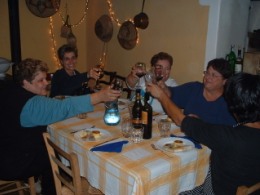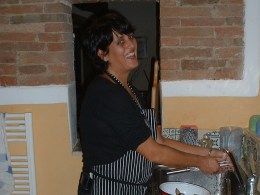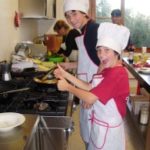 This is an email we received from Suzanne, who took our family cooking class in one day of her holidays in Tuscany:
Hi Arianna,
My husband and 2 boys joined you and Esther for a cooking class in late October. I wanted to thank you for a most amazing memory and to forward a few photos. We have told many of our friends about you.
I would also like to extend a warm welcome to Canada to stay with us if you ever make it to Vancouver. We would love the opportunity to cook you dinner! please send an email so i can send photos.
ciao! suzanne
Organize your perfect vacation with us!
Working hours:
Monday through Friday 9am-6pm
Contact us