Jewellery classes in Lajatico, Tuscany
Availability:Mondays , Tuesdays , Wednesdays , Thursdays , Fridays , Saturdays
Duration:2.5 hours
Rates
JEWELS IN THE LAND OF BEAUTY
The most fascinating practical art you can experience during your holidays in Tuscany: a class at a goldsmith's workshop!
Tuscany has got a century old tradition of gold jewellery carried out by goldsmiths that pass their crafts and traditions from parents to children. This is something you can personally experience while visiting Tuscany in a small and authentic workshop in the district of Lajatico, the birthplace of Andrea Bocelli.
Access to the life of a local artisan
You enter a welcoming working room in the goldsmith's house, and find yourself surrounded by all sorts of working tools, from pincers to precision instruments. You meet Sandra, an expert jeweller, a prize winning craftsman who owns a little shop right next to the workshop and decorates all kinds of forged valuable metals with precious jems like emeralds, rubies and of course diamonds.
A curiosity for you to know is that the jeweller is the neighbor of Andrea Bocelli's mother. Like any inhabitant of the village, Sandra is friends with the maestro and his mother literally lives in the house next door.
Make your original piece as a souvenir
After meeting Sandra and having a short introduction about her 20-year-long career after an education at a jewellery school in Florence, you sit at your working post and take your piece of silver 925‰. You will be inspired in your creation with the help of the expert jeweller and then you will start following the instructions of Sandra, who will select the best techniques for achieving your goal. From the initial forging to the final touch you will create your unique and personal jewel!
You can choose to use gold instead of silver and you can personalize it with any sort of gem, adding surcharge corresponding to the value of the gold and the stone.
The lessons take 2.5 hours, from 1.00 pm to 3.30 pm.
On normal working days the lessons start at 1:00 pm and go on for 2,5 hours. If Sandra is available, timing can be adjusted to earlier or later in the dau. This activity is particularly advisable to creative people. On the occasion of the class you can order a ring, a collar or a bracelet and have it made by the artist during your stay in Tuscany.
In the end of the lesson you will have your personal jewel as a souvenir of Tuscany and a lot of good memories!
Whom you meet
In our tour we like showing you places off the beaten track and introducing you to Tuscan people with their personal stories, careers and characters.
You will have one of our guides with your party during the whole tour. Please, see below all the guides who can be with you.
During this experience you can also meet some of the Tuscan friends involved in the events. Please, see below which friends you are likely to encounter.
Rates
Rates Table
The total rate for this activity varies according to the number of people in your party.
Check rates in the table below.
PRIVATE JEWELLERY CLASS IN TUSCANY,
IN A WORKSHOP NEAR LAJATICO

– RATES 2023 –

NUMBER OF PEOPLE
IN YOUR PARTY
Total rate
 2 persons
€ 350
 3 persons
€ 395
 4 persons
€ 440
 5 persons
€ 485
 6 persons
€ 530
Extra Adult, teen or child
 € 45
Rates include
An English speaking tour leader for the whole class
A 2.5 hour long jewellery lesson
Silver 925‰ and other materials to create your jewel
Tax
Rates do NOT include
Gold or other valuable gems that substitute the silver and the other materials, to be charged extra by weight upon request
Transportation
Transportation is not included in the rates above. For more info on transportation, please see the box "Transportation options".
Info & Details
LOCATION OF THE ACTIVITY:
Our classes of jewellery take place at a small atelier near Lajatico, between Pisa and Volterra.

MEET-UP LOCATION:
Unless differently specified, the meeting point with the language assistant is in Peccioli, near Pisa. Detailled instructions will be provided.

DURATION:
This program takes 2.5 hours. Time for reaching the meeting point not included.

AVAILABILITY:
Available all the year through, from Mondays through Fridays.

LANGUAGE:
This class is available in English, German, French, Spanish, Russian or Italian with no surcharge.

DIFFICULTY LEVEL:
Medium

CHILD FRIENDLY:
Ideal for children

CLOTHING:
No particular clothing required.

TRANSPORTATION:
This program and its rates do not include transportation to the meeting point and are set on a self-driving base. For further information see the box "transportation options".
Transportation options
The destinations reached during this activity are in the Tuscan countryside, in areas off the beaten track that cannot be reached by public transport. We highly recommend renting a car or a scooter in order to reach them. As an alternative, we can offer a valued service by chauffeured car, van or minibus. Any cost of transportation is to be added to the rates displayed on the rate table of this page.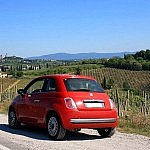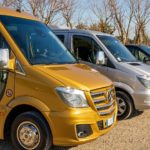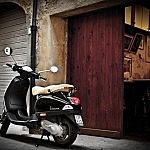 Organize your perfect vacation with us!
Working hours:
Monday through Friday 9am-6pm
Contact us