VIP cooking class & wine tour at a Tuscan winery
Availability:Mondays , Tuesdays , Wednesdays , Thursdays , Fridays , Saturdays
Duration:From 2 to 3 hours + time for lunch or dinner
Rates
THE BEST WINES WITH THE BEST FOOD
A private VIP cookery lesson in the restaurant of a stunning country house in the middle of a renowned winery in the area of the Pisan Chianti. Get to meet a local granny chef and a family of winemakers and learn about Tuscan specialties and local great wines at the same time. You will prepare a full meal of 3 courses, you will visit a stunning winery just after preparing the dishes  and you will finally sit to eat dinner & taste excellent local wines matching the foods. VIP offer for min. 4 people.
A stunning panoramic country house in a wine estate
A very welcoming location with a peculiar style, both a rustic country house and an elegant winery. The cooking venue is in the dining room and restaurant of the historical premises of a renowned wine estate in the area of the Pisan hills, in some rooms once used as sheep sheds. The place is particularly panoramic and has a unique view over the historical town of Volterra.

A talented local chef
Our cook is a local granny who has been cooking Tuscan specialties for her whole life. She is an incredible source of knowledge on the local food traditions and she has got magic hands while operating on the cookers. Together with our chef, a local English speaking operator will help you learn a lot about the food traditions of Tuscany and about the most delicious local wines.
Preparation of a delicious lunch or dinner with wines from the property
The class is your chance to prepare a 3-course dinner or lunch, which will be served at the end of each lesson. The courses can be chosen from a series of starters, primo and secondo main courses (according to the Italian tradition) and desserts. During the class and in the following served meal, red and white wines of the wine estate will be presented and tasted and will pair the dishes.
A wine tour & final dinner
After having prepared all dishes for dinner, one of the winemakers will take you for a walk into the property to visit their stunning winery. You will learn about their philosophy and techniques of winemaking, the family history and a lot of details about the art of producing wines.
At the end of the tour, you come back to the dining area or to a stunning panoramic veranda and your prepared full meal will be served paired with the best wines of the estate.
Here the outlines of our cooking class & wine tour
The preparation of your Tuscan dinner or lunch – 3 courses of your choice from our menu list;
During the cooking class and the final meal, local red and white wines will be introduced and served as well;
A professional cook and a friendly and helpful English speaking assistant are there to answer any question of yours (German, French, Russian or Spanish are also available);
Before starting the class you will be given your own apron, which will be your souvenir of the venue;
After preparing all dishes, a one-hour private guided walking wine tour to the winery of the estate starts;
A final full meal with the dishes prepared is served, paired with the best wines of the estate.
What you taste
This is a list of specialties that you are likely to sample as part of the program of this class. Please, note that the specialties of the menu prepared at the class may vary according to the season and the availability of the products in the day of the class.
Whom you meet
In our cooking class we like telling you a lot about Tuscan farms and farmers' cooking traditions, introducing you to Tuscan people with their personal stories, careers and characters.
You will have one of our guides as a language assistants and coordinator with you during the whole class. Please, see below all the guides and language assistants who can be with you.
During this experience you will also meet one of our Tuscan cooks who give you the cooking class. Please, see below which cooks you are likely to encounter.
Rates
Rates Table
The total rate for this activity varies according to the number of people in your party.
Check rates in the table below.
VIP COOKING CLASS & WINE TOUR AT A TUSCAN WINERY

MIN 4 PEOPLE – RATES 2023 –

NUMBER OF PEOPLE IN YOUR PARTY

TOTAL RATE

4 persons
€ 995
5 persons
€ 1065
6 persons
€ 1135
7 persons
€ 1205
8 persons
€ 1275
Extra Adult
€ 70
Extra Teenager (12-17 yrs)
€ 50
Child (4-11 yrs)
€ 40
Rates include
Private cook
English speaking assistant (German, French, Spanish or Russian also available with no surcharge)
3-hour cooking class on the farm
All food & wine
Guided walking wine tour for 1 hour
Tasting of 4 different wines from the winery
Printed material
Personal apron as souvenir
Served full dinner
Tax
Rates do NOT include
Transportation is not included in the rates above. For more info on transportation, please see the box "Transportation options".
Testimonials from our guests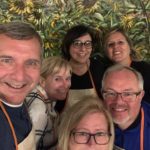 Here a message of thankfulness from two couples who enjoyed our VIP Tuscan cooking class at a winery last Spring:
Bonjourno Consuelo
Please forward this to Arianna
We thoroughly enjoyed our recent class. Please enjoy the picture attached.  We look forward to receiving the recipes (including the gnocchi recipe you promised)
Hope to see you again!!
Caio
Stephen and Jackie
Mark and Peggy
Here an email received from Jim after a cooking class at the property of Giuseppe:
Thank you for a wonderful Tuscan Cooking Class at the Fattoria on Friday October 26. Signora Daniela and Montserrat treated us wonderfully.
We were hoping to get a copy of the recipes for that evenings meal. Could you please look into and forward to us.
Thank you!
Here is a message from Kim, who enjoyed a private class at this farm with her family.
Moira,
We throughly enjoyed our cooking class this evening with Sylvia and Massimo. Everything we made was delicious! The farmhouse setting is very picturesque.
Could you please have Massimo send me the recipes that we prepared.
Thanks again for providing us with a wonderful evening.
Regards,
Kim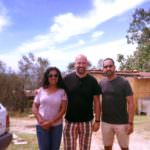 Here the message of Sachi after a private cooking class she had with us:
Hi Massimo!
Hope you survived your busy weekend work schedule!
As promised, I am sharing our pic so that you don't forget us:).
Thanks again for creating such a memorable experience for us. My girls especially enjoyed the day and we will be sure to recommend you to our friends when they visit the area.
Also, if Toronto ever makes it to your list of international travels, be sure to drop us a note.
Lastly, when you get a chance (no rush), can you be sure to email us the recipes for the amazing dishes we made? Grazie:).
Enjoy the rest of your summer and hopefully we'll see you again.
Take care,
Sachi
Here the message of Mary Anne who enjoyed a lovely day experience with Arianna at our stunning winery with a wine tour and a cooking class in the same time:
Arianna,
We are back in the states and I finally have a chance to catch up on things of which I wanted to write and share some photos from our wonderful private cooking class and winery tour for the McAndrew family back on June 13!
We can't thank you enough for the incredible experience you put together for us at the Fattoria Fibbiano in Terricciola during our stay at HGVC in Tuscany. From the moment we stepped on the property (with the owner's dogs greeting us!) to the time spent in the kitchen with you and Ester, we couldn't have been more enchanted with our first Italian cooking class and private tour of the winery. I am so glad we selected the private experience as you made it so very special for our family and delivered an unforgettable evening in Tuscany.
As I have explained to our family and friends back home, it was like "out of storybook" as we made our homemade pasta, sipped our Italian wines and enjoyed the scenery during our outdoor dinner. You made us feel so comfortable and pampered, not to mention delivering on the goal of six Americans who are now that much more knowledgeable about Italian cooking. We have already made the zucchini and pine nuts sauce (with some fresh American style pasta) and look forward to duplicating the other recipes*.
I would also like to share a glowing review for Arianna and Friends, so please let me know the best site to do that on (Trip Advisor? or something else). I wanted to first share our personal message via this email and am attaching some photos from our incredible June evening! I will send another email with some additional photos as it would only let me send three at a time.
Thanks again for everything!
Mary Anne and family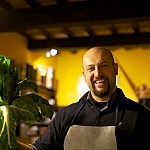 This is an email we received on 13th June (the day when Massimo turned 40!!) from Pernille who enjoyed a private cooking class with Massimo:
Buongiorno Massimo,
Thank you very much for the recipes – we look forward to try them again.
And thank you once again for the cookingclass – it was a fantastic experience that we will always remember, and we would happily write a comment about it.
Have a great day!
Best regards,
Pernille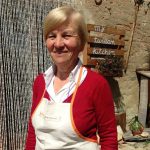 This is an email we received on 1st June from Annie who took a cooking class while staying in Tuscany
Hi Arianna
I came to your wonderful cookery lesson with Anne-Marie and Michael at the beginning of May. We had such a lovely time and made the recipes for our friends this weekend – it was such a success that we thought we would have a big pasta making session with the whole family and friends. We so enjoyed your cookery lesson with Ester!
We spoke when I was in Tuscany about Andrea Bocelli's concert and I would be grateful if you could please let me know when the tickets for next year's concert will be available as we would like to come back and go to the concert and do another cooking lesson.
I look forward to hearing from you.
Kind regards
Annie
This is an email we received from Leslie, who stayed in our agriturismo Olmo and experienced a half-day cooking class at the farm with us:
Hello Conseulo.
We had a wonderful time at the Agriturismo Olmo. Our apartment was amazing and very roomy for four people. It was the most comfortable place we stayed in Europe. We enjoyed visiting the hill towns of Volterra, San Gimignano and Lucca. The highlight of our trip was the cooking class with Chef Lucia and translator Massimo. They were both very warm and welcoming, and the dinner we made was wonderful. I will recommend your services to my friends, family…. and anyone I know who plans to visit Italy!
Massimo promised to send us recipes of the dishes we made, if we contacted him through Arianna and Friends. Could you please forward my email address to him, so that we can receive the recipes? Thank you so much.
Leslie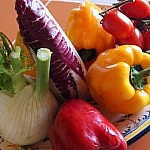 This is an email we received from Mario from Australia:
Arianna
Just a quick note to say thanks, we really enjoyed our stay at Fiorenzo's and my wife thoroughly enjoyed the cooking classes.
We got back yesterday and already she is talking about trying some of the dishes out.
We enjoyed Tuscany and thought it was a beautiful place and will certainly be returning there again
Best wishes for you business, i think you are off to a great start and we will certainly be recommending you to friends
kind regards
Mario (Australia)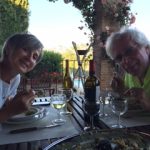 This is an email arrived from Julie, who spent a day with Veronica for a private cooking class.
Veronica, I must apologize that I did not write sooner […]
The Tuscan cooking class that Tom, Carol and I took with you at your Tuscany location was all we had hoped for and more!
Tom and I cannot wait to make the risotto and you can be sure that the Tiramisu will be on our Holiday Menus this upcoming Christmas season. I have also already purchased a mezzaluna and enjoyed using it to chop the celery and onion for my stuffing for the Thanksgiving turkey. Certainly was better than putting the celery and onions through the Cuisinart as I usually do. It only took a few minutes more. We are also giving each of our 3 children a mezzaluna for Christmas.
We just loved the style in which you taught, the techniques you demonstrated and the "to many to mention" traditions and hints that you included in our time with you. As I said, this day more than met our expectations. We are still telling our friends and family about our Tuscan cooking adventure: It was truly one of the highlights of our holiday.
I have emailed our travel agent with information about your establishment so that if he ever has a request from any of his clients for a Tuscan cooking class he has all of your information on file. I also told my friend who writes an Italian food blog about your course offering and our wonderful experience with you and the Arianna and Friends Organization. I believe that Tom has emailed you the pictures we took that day. If you ever need a reference or recommendation, please do not hesitate to ask.
Again, I am so sorry that I did not write sooner. I hope most sincerely that our paths cross another day and another class. May God bless you and your family this special season of the year and may the New Year bring you and yours much happiness and many blessings.
Julie and Tom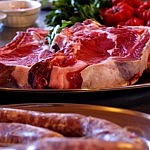 This is an email we received from Nicole. She spent her Summer in Pietrasanta and referred to us for her tours and cooking experiences.
I recently was on an Arianna & Friends experience with the Tuscan Cooking Class last Friday. Our chef was Licia and our translator was Luca–the people in our group were named Carolyn, Jared, Steve, and Nicole. I\'m Nicole, and I was so excited about that class that when my father and brother arrived here in Italy yesterday, I urged them to pick another Arianna & Friends experience!
So, I\'d like to book an Olive Oil & Cheese Experience day with Arianna & Friends. There will be four people (me, Steve, my brother, and my father) attending this experience.
We are currently residing in Pietrasanta and we have no car. We are interested in this experience for this Wednesday, 11 July. If this day doesn\'t work, we might be able to schedule on another day.
It is better to get in touch with me via email than phone.
Also, I\'d like to request Luca as a translator again, if he\'s available and interested in this experience. He was wonderful company during the previous experience!
Thanks so much! Looking forward to hearing from you!
-Nicole
This is an email we received from Carolina from Canada, who arranged her holidays at one of our farms and experienced our activities:
Hello Consuelo and Adrianna,
I would like to thank you for organizing my cooking lessons and wine tasting, it was a wonderful experience and Ester is such a good cook and so warm and Massimo is so lovely and a fantastic interpreter, his knowledge in Italian cooking and Italian history really add to the experience. It was exactly what I was looking for and more!!
I would love to have the recipes, Massimo did take notes for me but I would love to add mine too, especially that it is still fresh in my memory. Hopefully he can send them to me very soon.
You can be sure I left with my very own mezzaluna, I am ready to do some serious Tuscany cooking!!
Thank you very much for the wonderful experience, Carolina
PS( I will recommend your agency on trip adviser very soon) =
Info & Details
LOCATION OF THE COOKING VENUE:
This cooking class takes place at a winery in the rural area of central Tuscany, among Pisa, San Gimignano and Volterra.

MEET-UP LOCATION:
Unless differently specified, the meeting point with the chef and the assistant is directly at our winer and farm in Terricciola, near Peccioli.

DURATION:
This program takes 6.5 hours: 3 hours for cooking, 1 hour for the wine tour and the rest for dinner/lunch and relaxation. Time for transportation not included.

AVAILABILITY:
Available all the year through, from Mondays through Saturdays. Timing is flexible. After a morning class lunch is served. After an afternoon class dinner is served.

LANGUAGE:
This class is available in English, German, French, Spanish, Russian or Italian with no surcharge.

DIFFICULTY LEVEL:
Easy

CHILD FRIENDLY:
Ideal for children

CLOTHING:
No particular clothing required.

FOOD RESTRICTIONS:
The foods served during this cooking class might contain gluten, lactose, nuts and alcohol. If you have any food restriction, please inform our personnel during the enquiry process.

TRANSPORTATION:
This program and its rates do not include transportation and are set on a self-driving base. For further information see the box "transportation options".
Transportation options
The destinations reached during this activity are in the Tuscan countryside, in areas off the beaten track that cannot be reached by public transport. We highly recommend renting a car or a scooter in order to reach them. As an alternative, we can offer a valued service by chauffeured car, van or minibus. Any cost of transportation is to be added to the rates displayed on the rate table of this page.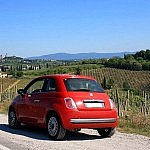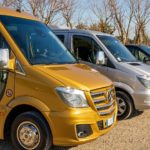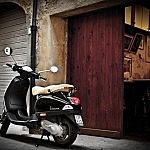 Organize your perfect vacation with us!
Working hours:
Monday through Friday 9am-6pm
Contact us