If you have just married, Tuscany is the perfect place to go to on your honeymoon … enchanting landscapes, exquisite food, irrepeatable hospitality and pleasant good weather.
Arianna & Friends offers:
– Special honeymoon set packages in Tuscany
– Customized honeymoon package with accommodation and tours in Tuscany!
LOVE IN LUCCA & VOLTERRA – HONEYMOONER OFFER IN TUSCANY
 2 night accommodation in 4 star hotel with all comforts in Lucca
1 romantic candlelight dinner in town
1 private and romantic guided tour of Lucca with its enchanting squares and huge fortifications
2 night accommodation in double bedroom with en-suite bathroom and jacuzzi in a very romantic B&B near Volterra
1 full-day wine & food tasting tour with visit to a winery, a pasta factory and a country castle
A 2-hour guided tour of Volterra and visit to Alabaster workshop
Rates
Rates Table
Honeymoon package LOVE IN LUCCA & VOLTERRA
– 2017 Rates –
€ 1290
Rate for 2 poeple –  € 645 per person
Rates include
Rates do NOT include
Touris tax for accommodation in Lucca and Volterra, to be paid cash on sites.
Transportation: this program and its rates do not include transportation to the meeting points and are set on a self-driving base. For further information see the box "transportation options".
Testimonials from our guests
Here a message of Tony, who loved the accommodation in Florence we arranged for him during his romantic visit to Tuscany:
You have out done yourself with this hotel near Florence. Very very modern, close to resturants, By time we arrived they already scheduled the taxi for tomorrow.
I am speechless this beautiful
Again thank you, I know that does not even get you a cup of coffee, but all I can say is you will be surprised Tony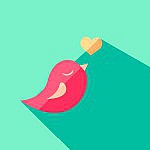 This is an email we received from Mark, who experienced one of our cooking classes during his stay in Tuscany.
Dear Veronica,
Many thanks for the cookery lesson that you provided to Deena and myself we both thoroughly enjoyed it and thought you were a terrific teacher of Tuscan cuisine. We both learnt lots which we hope to use in our cooking back in the UK. It has certainly whetted our appetite for Tuscan cuisne and may look at undertaking a longer course in the future.
The drive back was very safe thanks and we enjoyed our last evening in Tuscany; unfortuately our honeymoon has now come to an end and we are back in the UK and back to reality.
Many thanks for emailing the recipes and also scanning my notes, it is greatly apprecaited.
Thanks again for such an entertaining class and providing a true highlight of our honeymoon.
Kind Regards,
Mark
This is an email we received from Zoe and Zack from the USA:
Hi Arianna & Massimo,
Zach and I wanted to send you an extremely belated thank you for all of your help during our stay in Tuscany. Although we travelled throughout Northern Italy during our trip, we agree that Tuscany and Giuseppe's Agriturismo were the best part! We enjoyed meeting and getting to know both of you and we adored Carla and had great fun partaking in the cooking classes. You are both so knowledgeable about the area and directed us to many small towns and unique places, enabling us to feel kind of like locals (although our Italian was limited!)
Of course it doesn't hurt that we got engaged in Tuscany as well!
Besides our memories of the amazing trip, we will always be able to tell the story of how we got engaged in a Tuscan vineyard. Everyone thinks Zach was very romantic! We have a few pictures that we I will be sending shortly–if I can figure out Zach's computer. Please let us know that you received them and thank you, thank you, THANK YOU again for helping to make our trip memorable beyond belief. Although we do not have any immediate plans, it was definitely not our last trip to Italia and we cannot wait to return!'
Zach & Zoe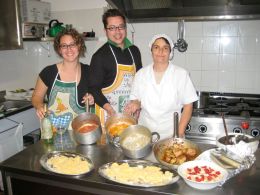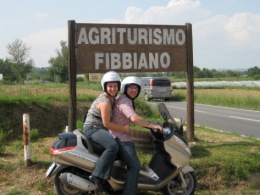 This is an email we received from Pete:
Hi Arianna,
I'm sorry it has taken a little time to get back to you. Things back at work have been a little crazy. The trip was absolutely magical. Although it rained a little during our horseback riding excursion, it couldnt damper our experience. The villa was gorgeous, and everything worked out perfectly. Thank you so much for making this such a wonderful experience.
Thank you again,
Pete (USA)
This is an email we received from Jacob:
Arianna,
I wanted to pass on a thanks for everything that was put together. We had an excellent time. I've already passed along the info about you to some others who were considering visiting Italy within the next year or so. In addition, I've included some of the pics that I took while I was down there. You're welcome to use them however you like. Once again, thanks.
Jacob (USA)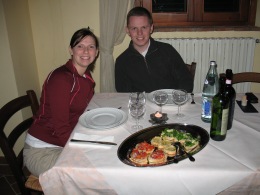 Info & Details
MORE ABOUT THIS PACKAGE & LOGISTICS

Accommodation in Lucca is in elegant and romantic double bedrooms with private bathroom in a 4 star hotel within the city walls. Breakfast is included. Accommodation in Lucca is for 2 nights. For this location car rental is not necessary.

Accommodation in Volterra is in charming and cosy double bedrooms with private bathroom and Jacuzzi in a very enchantingB&B in the hills 8 kms from the Etruscan town Volterra. Breakfast is included. The farm has got a small breakfast room and is just a few steps from a renowned restaurant. Accommodation close to Volterra is for 2 nights. For this location we recommend renting a car.

The romantic candlelight dinner is in one of the most prestigious restaurants in Lucca, within walking distance from the hotel.


The private and romantic guided tour of Lucca is guided by our experienced and professional city guide. She meets you at the hotel or at an agreed meeting point and shows you the nice attractions in town for 2-3 hours, also walking along the monumental city fortifications. The tour highlights the most romantic corners in town.


The wine & food tasting tour takes place in a very scenic wine area 30 kms from Volterra. Our local tour leader meets you at the farm and shows you one of the best wineries of the area. A wine tasting here is accompanied by some little snacks like focaccia, salami and hams. The tour continues with the visit to an old historical and panoramic castle in Lari and to a world famous pasta factory.


The guided tour of Volterra is a 2-hour walking tour in the panoramic country town. The guide meets you at the farm or directly in town and shows you all the most important attractions and views. The visit to the town also includes an experience inside an Alabaster workshop, since alabaster goods are typical artisanal productions of the town.


This package does not include any transportation.
The wine & food tasting tour and the Volterra tour need transportation. You also need transfers to reach Lucca and the farm in Volterra.
- You can rent a car. In this case the tour leader meets you at the farm, sits in your car and guides you around for the tours. We can assist you in renting a car according to the schedule.
- Alternatively, you can have a chauffeured car. In this case the tour leader and the car driver collect you at the farm. If you want to include our chauffeured car service in the package, please specify this in the booking form below.

Transportation options
The destinations reached for this offer are in the town of Lucca, an area that can be reached by private and public transport, and in the countryside around Volterra, an area badly served by public transport. We highly recommend renting a car in order to reach the meeting points and the destinations.
As an alternative, we can offer a valued service by chauffeured car, van or minibus. Any cost of transportation is to be added to the rates displayed on the rate table of this page.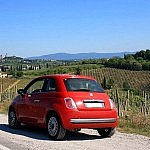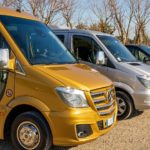 Organize your perfect vacation with us!
Working hours:
Monday through Friday 9am-6pm
Contact us