CONTACT ARIANNA & FRIENDS FOR LAST MINUTE AND LAST SECOND HOLIDAY OFFERS IN TUSCANY
With over 12 years as local Tour Operator and Destination Management Company in Tuscany, Arianna & Friends is able to create a holiday offer in just a few steps for a smooth booking of a unique holiday experience.
We provide the best last minute and last second solutions for your holiday in Tuscany with the following services:
—
ACCOMMODATION – With a lot of local character in private units or agriturismos as well as with a lot of charme and comfort in country resorts or luxury resorts with spa
PRIVATE TOURS & ACTIVITIES – The specialization of Arianna & Friends, with a great number of varied activities with focus on local habits, foods, wines and Tuscan people
PROFESSIONAL ASSISTANCE AND ADVICE – Our multi-language operators are able to smoothly book for you any service in a matter of minutes and provide professional advice in the organization of your holiday schedule
Rates
Rates
Rates include
Rates do NOT include
Testimonials from our guests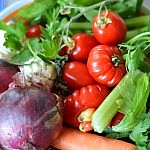 This is an email we received from Jen and Bob from the USA:
Dear Massimo & Arianna,
No worries about the gifts!
I'm sorry we did not get to see you one last time Massimo and I'm even more sorry that we were not able to come to your party! We were really honored that you invited us and would have really loved to come!
We just want to make sure that you know we really enjoyed our 7 Night Dinner is Ready Package – it really exceeded our expectations! Our trip to Italy would have felt superfificial without this part of the trip. The location of the agriturismo was lovely and a perfect place to relax in between our trips to Rome and Forence. It was also centrally located, which made it perfect for exploring Tuscany. We also learned so much about the Tuscan cuisine and culture during the cooking lessons, they were perfect! Marissa & Esther are just perfect and so much fun. One of the best parts was meeting the both of you – it was fun and interesting to learn about life in Italy from your perspectives. We are amazed that you have put together this company at a young age and are reccommending you whenever we can!
Honestly, if you ever need a place to stay in Chicago, please contact us through e-mail or phone.
Take Care,
Jen and Bob
This is an email we received from Patrik and Dawne from the UK:
Arianna a very special thank you for all the effort you and your team put in to make our short break in Tuscany it was so enjoyable and memorable. We will certainly be returning possibly even sooner, as, on our return to England some friends gave us a present of 50 vines in a not too distant vine yard and we are discussing whether to return for the harvest in October
Plase put on on you mailing list for promotions etc and if planning to visit England please let us know aswe would love you to stay with us
Arivedeci
Patrick & Dawne
Organize your perfect vacation with us!
Booking office opening hours:
Monday through Friday 9am-6pm
Contact us