Geothermal energy museum & micro brewery guided tour
Availability: Mondays , Tuesdays , Wednesdays , Thursdays , Fridays , Saturdays , Sundays
Duration: 6 hours
Rates
Get to discover a very peculiar area of Tuscany, called for centuries the "valley of devil" due to the innmerable eruptions of steam from underground. Today the geothermal area of Larderello represents of the most modern and eco friendly systems of energy production on earth. Our private guided tour focuses on the geothermal energy museum of Larderello and on the most original craft beer of Tuscany … brewed by geothermal energy!
The Museum of Geothermal Energy by Enel Green Power
Our exciting tour in the Valley of Devil begins with a thorough visit of the geothermal energy museum of Larderello, led by our expert local guide. The history of the exploitation of boron and fumaroles of steam in the area is very ancient. You will discover how the natural heat of the Earth has been exploited for the production of minerals for various uses over the centuries and how the exploitation of heat for generating electricity started here at the beginning of the twentieth century: for the first time in the world!
Today the Italian energy company Enel Green Power runs the biggest power plant from renewable energy in Italy.
The most original micro brewery in Italy
The history of this territory has always been fascinating. Recently, a wonderful new thing has been added: the first micro brewery in Italy that produces craft beer using geothermal energy. You will visit this curious corner of creativity where you will taste 3 delicious beers and an excellent lunch of 4 courses (antipasti, soup, main course and dessert).
The spectacular geothermal park of Monterotondo
The last part of this tour dedicated to the energy of the Tuscan subsoil takes place inside a beautiful geothermal park, where you can admire eruptions of steam and boiling water and mud. A small walk full of impressive natural views, halfway between heaven and hell.
What you taste
This is a list of specialties that you are likely to sample as part of the program of this tour. Please, note that the specialties of the tasting session and/or lunch may vary according to the season and the availability of the products in the day of the tour.
Whom you meet
In our tour we like showing you places off the beaten track and introducing you to Tuscan people with their personal stories, careers and characters.
You will have one of our guides with your party during the whole tour. Please, see below all the guides who can be with you.
During this experience you can also meet some of the Tuscan friends involved in the events. Please, see below which friends you are likely to encounter.
Rates
Rates Table
The total rate for this activity varies according to the number of people in your party.
Check rates in the table below.
Geothermal energy museum & micro brewery guided tour
WITH FULL LUNCH

– RATES 2019 –

NUMBER OF PEOPLE IN YOUR PARTY

TOTAL RATE

2 persons
€ 270
3 persons
€ 405
4 persons
€ 540
5 persons
€ 675
6 persons
€ 760
7 persons
€ 845
8 persons
€ 930
9 persons
€ 1015
10 persons
€ 1100
Rates include
An English speaking tour guide for the whole tour.
A guided visit to museum of geothermal energy in Larderello
A visit to a small micro brewery
A full lunch of 4 courses with tasting of 3 beers
A guided walk in the geothermal park of Monterotondo Marittimo
Tax
Rates do NOT include
Transportation is not included in the rates above. For more info on transportation, please see the box "Transportation options".
Info & Details
LOCATION OF ATTRACTIONS:
This tour takes place in the rural area of Larderello and Sasso Pisano, in Southern Tuscany.

MEET-UP LOCATION:
Unless differently specified, the tour guide meets you at a meeting point in Larderello.

DURATION:
This program takes 6 hours. Time for transportation not included.

AVAILABILITY:
Available every day of the week from April through October. Museum CLOSED on major festivities and on Mondays from November through March.

LANGUAGE:
This tour is available in English or Italian with no surcharge. For German, Spanish, French or Russian a surcharge applies.

DIFFICULTY LEVEL:
Easy

CHILD FRIENDLY:
Ideal for children

CLOTHING:
Comfortable shoes and clothes recommended.

FOOD RESTRICTIONS:
The foods served during this tour might contain gluten, lactose, nuts and alcohol. If you have any food restriction, please inform our personnel during the enquiry process.

TRANSPORTATION:
This program and its rates do not include transportation and are set on a self-driving base. For further information see the box "transportation options".
Transportation options
The destinations reached during this activity are in the Tuscan countryside, in areas off the beaten track that cannot be reached by public transport. We highly recommend renting a car or a scooter in order to reach them. As an alternative, we can offer a valued service by chauffeured car, van or minibus. Any cost of transportation is to be added to the rates displayed on the rate table of this page.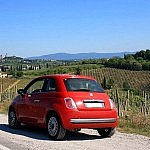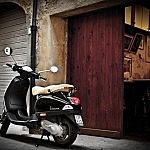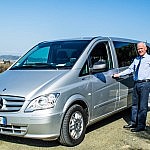 Organize your perfect vacation with us!
Booking office opening hours:
Monday through Friday 9am-6pm
Contact us