Olive oil tasting tour at a Tuscan mill
Availability: Mondays , Tuesdays , Wednesdays , Thursdays , Fridays , Saturdays
Duration: 2.5 or 3 hours
Rates
THEY ALL TALK ABOUT IT BUT… WHAT IS "REAL" EXTRA VIRGIN OLIVE OIL?
A very important part of the overall Tuscan agricultural production is extra virgin olive oil. Thanks to the patient care to the trees and the groves, the result of the olive pressing is an unrepeatable olive oil that you can taste during the visit to a mill. Arianna & Friends organizes extremely interesting two-hour olive oil tasting tours at an oil mill in Tuscany with a miniseminar on extra virgin olive oils and comparison tests.
An authentic Tuscan oil mill
Your private tour leader meets you at an agreed meeting point near Volterra, central Tuscany, and leads you to a traditional oil mill in one of the best areas of production of extra virgin olive oil in Tuscany.
At first you will get a detailled introduction to the world of extra virgin olive oil in our area, the techniques of olive collection, the kinds of trees available in Tuscany and the "mentality" of the local olive farmers. Then you enter the mill and see the whole machinery. The tour leader helps you discover all the phases of the olive pressing process and the secrets for a good extra virgin olive oil.

A guided tasting to learn about "real quality"
After seeing the machinery, you sit at a table and the tour guide together with an operator from the mill serve you different types of extra virgin olive oil of local production. This is a great occasion for you to learn how to taste exquisite olive oil and to understand the differences between a real top quality traditional local production and a massive industrial production, whose bottles are unfortunately available in all supermarkets of the world.
The olive oil tasting is accompanied by some local olive oil-based specialties  The tasting of olive oil can be integrated by a light lunch including a delicious soup and several other little snacks. This option implies a surcharge and a longer duration of the tour, so please see rates and details below.
From late October to early December it is possible to see the squeezing process at the mill. If time and weather allow, on the way to the mill the guide can stop at an olive grove for you to see the state of the plants and fruits in the season in which you visit Tuscany
What you taste
This is a list of specialties that you are likely to sample as part of the program of this tour. Please, note that the specialties of the tasting session and/or lunch may vary according to the season and the availability of the products in the day of the tour.
Whom you meet
In our tour we like showing you places off the beaten track and introducing you to Tuscan people with their personal stories, careers and characters.
You will have one of our guides with your party during the whole tour. Please, see below all the guides who can be with you.
During this experience you can also meet some of the Tuscan friends involved in the events. Please, see below which friends you are likely to encounter.
Rates
Rates Table
The total rate for this activity varies according to the number of people in your party.
Check rates in the table below.
PRIVATE HALF-DAY OLIVE OIL TASTING TOUR AT A TRADITIONAL MILL IN TUSCANY
– RATES 2022 –

NUMBER OF PEOPLE IN YOUR PARTY
FORMULA WITH SIMPLE OLIVE OIL TASTING AND SNACKS
FORMULA WITH LIGHT LUNCH
2 persons
€ 250
€ 280
3 persons
€ 275
€ 320
4 persons
€ 300
€ 360
5 persons
€ 325
€ 400
6 persons
€ 350
€ 440
7 persons
€ 375
€ 480
Extra Adult
€ 25
€ 40
 Extra Teenager (12-17 yrs)
€ 15
€ 30
Extra Child (4-11 yrs)
€ 15
€ 30
Rates include
A private tour leader for the whole tour
A guided visit to the olive mill
Guided blind olive oil tasting with snacks or lunch
Tax
Rates do NOT include
Transportation is not included in the rates above. For more info on transportation, please see the box "Transportation options".
Testimonials from our guests
Here a message we received in November 2018 from Simone and Geoff, who enjoyed two activities with our guide Veronica:
Dear Veronica,
This is little note to say thank you for the cooking class you took for us last week, the olive oil tasting session and the trip to the mill – it was all wonderful! When I get home I'm going to try and replicate the tiramisu and the Tuscan beef dish and hopefully it will taste the same!
I hope you have a lovely rest of the year and enjoy the Christmas season.
Thank you again,
Simone and Geoff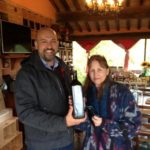 Here the message of appreciation of Antony and Jeannene, who visited Tuscany in November 2017 and enjoyed our tours so much:
Dear Arianna,
We just wanted to tell you how much we enjoyed our visit to Italy. That was due in large part to the tours we booked with you and the wonderful guides that accompanied us. It can be difficult when traveling internationally, and not speaking the language, to find the best way to experience the country you are visiting. We are very happy that we found Arianna and Friends.
The three guides that took us on our three different journeys were outstanding. They were knowledgeable, engaging, and most importantly, they were all very passionate about their craft. Moira enchanted us in Pisa, paced the tour to accommodate my mobility issues, rekindled those old art history memories from our college days with her extensive historical expertise, and shared some nice quiet conversation while we all enjoyed our aperitif.
Massimo overcame the surprise of the olive oil mill machinery not running that day by painting us such a vivid picture of the process by using his own family experiences. It was like we were right there with him and his father. Massimo's tutorial during the tasting was exceptional. On the way home we passed through Lajatico and the Teatro del Silenzio, with its magnificent panoramas, an extra treat.
Valentina, stepping in for Laura, who was ill, (we hope she is feeling better) made our day in Florence very special. With so much to see and do, Valentina expertly maneuvered us through the Uffizzi, L'Accademia, Il Duomo, and the streets and piazzas making sure we saw everything we wanted to see. It was not unusual for other people to quietly gather around us to try and listen to her speaking about all of the wonderful art we were viewing.
All of our guides went above and beyond to make sure our experience was perfect, but what touched us the most was their genuine warmth and goodwill. They are all wonderful old souls and made us feel right at home.
Thank you so much for a magical experience. We know we will return to Tuscany someday and look forward to sharing some time with you again.
Attached are 3 photos we wanted to share with you. Enjoy.
Best Regards,
Anthony and Jeannene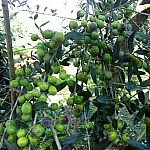 Here is a message of Julie, who took a private oil mill tour with our guide Luca on the occasion of her visit to Tuscany for the 2017 edition of the performance of Andrea Bocelli at Teatro del Silenzio:
Ciao Veronica
Just back from our tour with Luca. Again it was fantastic. Thank you!!!! He is so knowledgeable and passionate about olive oil. It was really brilliant.
And Diego our driver was also so good.
Regards
Julie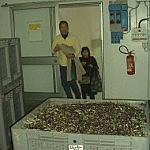 This is an email we received from Masao and Atsuko from Japan, joining Massimo in a full day olive oil tour through the best Tuscan mills:
Hi Mashimo,
I hope you are well.
It was a great pleasure to meet you on 10th. Atsuko and I really enjoyed the tour in Tuscany becasue of your perfect guidance. Grazie di cuore!
Atsuko and I have just come back to Japan last night. Since we left Tuscany, we went to Sicily(We rent a car and visited a olive mill and a olive grove in Trapani.. It was informative.),Paris, Chicago, and San Francisco.
Thank you again, and I look forward to seeing you again soon!
Masao – Japan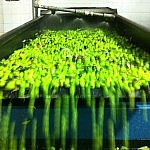 This is a message from Marion, who coordinated a group of students from an American university. They visited our oil mill and got the guidance of our expert olive oil guide:
Dear Massimo,
I was the one who organized the program for the George Brown College and asked the faculty leaders for their feedback. They were pleased with the visit which was informative, and in a timely manner. They will include the visit again with their net program.
And apparently most of the students rated the visit as successful as well.
So thank you very much for your good work and all the best for the next group.
Best regards
Marion
Info & Details
LOCATION OF ATTRACTIONS:
This tour takes place in the area of Volterra, in central Tuscany, between Pisa, Florence and Siena. The olive mill is located about 20 km from Selvatelle, San Gimignano and Montaione.

MEET-UP LOCATION:
Unless differently specified, the tour guide meets you at a meeting point in or near Volterra.

DURATION:
This program takes 2,5 hours in case of simple olive oil sampling or 3 hours in case of light lunch included. Time for transportation not included.

AVAILABILITY:
Available all the year through, from Mondays through Saturdays.

LANGUAGE:
This tour is available in English language. German, French, Spanish, Russian or Italian are also available with no surcharge.

DIFFICULTY LEVEL:
Easy

CHILD FRIENDLY:
Ideal for children

CLOTHING:
No particular clothing required.

FOOD RESTRICTIONS:
The foods served during this tour might contain gluten, lactose, nuts and alcohol. If you have any food restriction, please inform our personnel during the enquiry process.

TRANSPORTATION:
This program and its rates do not include transportation and are set on a self-driving base. For further information see the box "transportation options".
Transportation options
The destinations reached during this activity are in the Tuscan countryside, in areas off the beaten track that cannot be reached by public transport. We highly recommend renting a car or a scooter in order to reach them. As an alternative, we can offer a valued service by chauffeured car, van or minibus. Any cost of transportation is to be added to the rates displayed on the rate table of this page.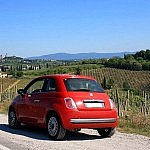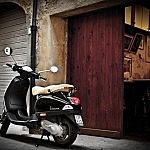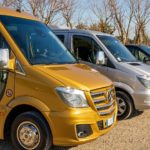 Organize your perfect vacation with us!
Working hours:
Monday through Friday 9am-6pm
Contact us