Olive oil mill & winery tour in the Pisan hills
Availability: Mondays , Tuesdays , Wednesdays , Thursdays , Fridays , Saturdays
Duration: 6 hours
Rates
WINE & OLIVE OIL LOVE ONE ANOTHER
Do you dream of exploring a whole agricultural area through its delicious products and skillful producers? Would you like to visit a winery but you are also curious about the production of extra virgin olive oil? Then this is the tour for you! Arianna & Friends arranges a very original tour with a strong focus on the most important farming products of the region of central Tuscany visiting a traditional oil mill and a spectacular winery.
A traditional olive oil mill
Did you know that many Tuscans have their own production of extra virgin olive oil because they have a small piece of land with a few olive trees? Would you like to see how they farm olives and where they squeeze them? We start our tour with a very fascinating visit to an authentic oil mill, where people get their olive oil produced. The location is also the premises of a piglet farm that makes excellent prosciutto, salami and finocchiona. During our visit you will learn every detail of the olive oil extraction and sample several kinds of extra virgin olive oil along with unique cold cuts.

A panoramic winery
The guided tour goes on with the visit of a spectacular winery, in a very charming wine district. In good weather the visit starts with a walk in the vineyards. As you walk through the production areas of this very advanced winery, from the fermentation area to the barrique ageing rooms, you learn a lot of fascinating stories about the world of winemaking.
The tour ends in the panoramic tasting room of the winery with a delicious buffet lunch made of cheese, cold meats, farro salad and little local cookies paired with the best white, rosé and red wines produced by the company.
What you taste
This is a list of specialties that you are likely to sample as part of the program of this tour. Please, note that the specialties of the tasting session and/or lunch may vary according to the season and the availability of the products in the day of the tour.
Whom you meet
In our tour we like showing you places off the beaten track and introducing you to Tuscan people with their personal stories, careers and characters.
You will have one of our guides with your party during the whole tour. Please, see below all the guides who can be with you.
During this experience you can also meet some of the Tuscan friends involved in the events. Please, see below which friends you are likely to encounter.
Rates
Rates Table
The total rate for this activity varies according to the number of people in your party.
Check rates in the table below.
PRIVATE TOUR TO AN OIL MILL AND TO A WINERY IN TUSCANY

– RATES 2019 –

NUMBER OF PEOPLE IN YOUR PARTY

TOTAL RATE

2 persons
€ 330
3 persons
€ 390
4 persons
€ 450
5 persons
€ 510
6 persons
€ 570
7 persons
€ 630
8 persons
€ 690
9 persons
€ 750
Extra Adult
€ 60
Extra Teenager (12-17 yrs)
€ 50
Extra Child (4-11 yrs)
€ 40
Rates include
A tour leader for the whole tour
A guided visit to an oil mill with sampling of extra virgin olive oil and pork meat cold cuts
A guided visit to a winery with sampling of wines
A buffet light lunch at the winery
Tax
Rates do NOT include
Transportation is not included in the rates above. For more info on transportation, please see the box "Transportation options".
Testimonials from our guests
Here the message of Maureen, who enjoyed a full-day activity with a wine and olive oil tour guided by Luca and a cooking class held by Ester and Massimo:
Hello everyone!!
We wanted to let you know what a wonderful experience we had in Italy with Luca and Massimo! And Esther!!!
Our day was truly magical. Thank you so much!!!
Hopefully our friend Teri will post some pictures on Facebook soon.
We wanted to order some olive oil from the processing plant that we toured. We had a business card but we can't find it. Can you please send us the information?
Thank you again,
Maureen
This is a message of Shari who enjoyed a cooking class and a wine & olive oil tour with us during her winter holidays:
Hi Arianna!  We thoroughly enjoyed the cooking class and delicious food.  We went back the next morning to take pictures and buy some wine and olive oil to bring home with us.
Would you please send the recipes?  The girls want to try it on their own.
Take care and Happy New Year!
Shari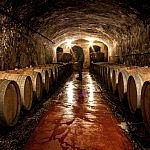 This is the message Deborah sent to us after visiting Tuscany and experiencing one of our cooking classes and one of our wine & food tours:
Dear Arianna,
I just wanted to send a note of thanks to you. We met on Friday when you interpreted for our cooking lesson with Maria from Agriturismo Il Mulinaccio.
Sharon and I had a truly fabulous experience and thought you were so lovely.
The following day we had our wine and olive oil trip with Massimo which we also thoroughly enjoyed.
The whole trip has been outstanding and I have left reviews on Trip Adviser to spread the word.
I wish you every success in the future – you deserve it.
Many thanks and kind regards
Deborah
P.S. I would also like to pass on my thanks to the family at Il Mulinaccio but am unable to locate an email address on the internet. I wonder if you get the chance you could pass this on to me.
A message from Adrianne after a full-day tour with our guide Massimo to wineries and to an olive oil mill:
Hello,
I just wanted to thank Massimo again for the wonderful day he provided our family while we were visiting a couple of weeks ago.  He was very engaging and personable and made our time with him seem as if we were with a comfortable friend!  His knowledge of the olive and wine industry was extensive and we felt very comfortable asking any question.  We felt we really learned about the culture of the people in Italy and just wanted you to know how much we enjoyed our time with him.
thank you,
Adrianne
Here a little note from Laura who spent her honeymoon in Tuscany and joined Massimo for a day tour to Lari and the pasta factory, to an organic olive oil farm and to a lovely panoramic winery
Thank you for everything! We had such a wonderful time on our tour. We can't wait to come back to Italy and see you guys again for another adventure!
Laura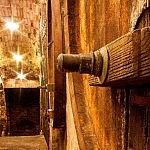 This is a message we got from Muareen from Massachussets USA after a wine & olive oil tour with our company:
Hello Arianna,
I want to thank you for arranging such a wonderful day for us on our recent trip to Tuscany.  Everyone in our group enjoyed it, and loved the choices of wineries and the olive oil farm for lunch.
Everything was perfect, and I look forward to recommending your company for any of our clients traveling to Italy.
Thank you again!
Maureen
Info & Details
LOCATION OF ATTRACTIONS:
This tour takes place in the rural area between Volterra and Pisa

MEET-UP LOCATION:
Unless differently specified, the tour guide meets you at a meeting point near Peccioli.

DURATION:
This program takes 6 hours. Time for transportation not included.

AVAILABILITY:
Available all the year through, from Mondays through Saturdays.

LANGUAGE:
This tour is available in English, German, French, Spanish, Russian or Italian with no surcharge.

DIFFICULTY LEVEL:
Easy

CHILD FRIENDLY:
Not ideal for children

CLOTHING:
No particular clothing required.

FOOD RESTRICTIONS:
The foods served during this tour might contain gluten, lactose, nuts and alcohol. If you have any food restriction, please inform our personnel during the enquiry process.

TRANSPORTATION:
This program and its rates do not include transportation and are set on a self-driving base. For further information see the box "transportation options".
Transportation options
The destinations reached during this activity are in the Tuscan countryside, in areas off the beaten track that cannot be reached by public transport. We highly recommend renting a car or a scooter in order to reach them. As an alternative, we can offer a valued service by chauffeured car, van or minibus. Any cost of transportation is to be added to the rates displayed on the rate table of this page.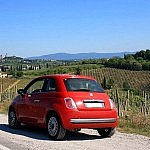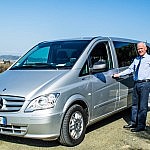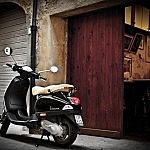 Organize your perfect vacation with us!
Booking office opening hours:
Monday through Friday 9am-6pm
Contact us