Walking tours in Florence: focus on arts, food, handicraft
Availability:Tuesdays , Wednesdays , Thursdays , Fridays , Saturdays , Sundays
Duration:4 hours
Rates
FLORENCE IS FIRENZE
You might think this statement is obvious, yet many visitors think that they are two different places! Visiting the most important tourist city in Tuscany is sometimes complicated, and this is why we make a difference for you. Learn the many reasons why you should book a Florence tour with us.
Meet the nicest city guides in town. Our professional & fully licensed city guides Laura and Samuele are not only the most prepared and experienced tour guides in town: in particular they love their job and they make you feel welcome and entertained.
We set for you the easiest meeting point. Our guides will wait for you on the platform of your train at the central station or right where your private driver drops you in town. We are experts of the logistics in and around the town, so our advice is crucial to save time and skip traffic lines.
Our guides customize their route around you. You might be focusing on architecture, on street foods in town, on the 1966 Arno flooding, on leather goods .. or in all of them. We understand that every visitor is special and we personalize the day on your own interests.
Take our advice. A city like Florence can be visited during special occasions like Calcio Storico, focusing on very unexpected aspects like the handicraft traditions or in most convenient hours to skip crowds or heatwaves. We can suggest you the best way to visit according to the day you are here.
Skip the line. Most attractions in town, need to be booked in advance with the skip-the-line formula, for a pleasant and smooth enjoyment. The same is for the best and most exclusive restaurants.
The luxury of a private driver. While you can take advantage of your day in Florence to experience Italian railways or try the adventure of the Italian way to traffic, certainly the most relaxing way is a chauffeured car or van, with exclusive access to restricted areas. We have the most professional drivers in the area and the cleanest and smartest vans.Here are some topics and itineraries we suggest:


M14. The Medici Intrigues & David di Michelangelo
Renaissance in Florence means prosperity and power but also a series of crimes and fights among families in town, culminating in the emerging of the Medici dinasty. Learn about the many plots behind the beautiful facades of the stunning palaces we can admire today. Our guide will answer any of your questions and will create a perfect cultural frame for you to best appreciate the works of art in town, especially focusing on Michelangelo. The tour will find its highlight in the visit to the Accademia gallery, where you will contemplate the original statue of David. Our skip-the-line ticket will make the experience smooth and fully enjoyable.

ALL RATES


M20. The other side of Florence: Pitti Palace and Oltrarno district
Meet your guide on Ponte Vecchio, get across the river Arno and reach the other side of Florence: discover the Oltrarno district. It is a unique & lively area of Florence, typical and charming, where to find very good local trattorias and osterias and craftsmen with their workshops. With our local expert guide you will also visit the Palatina Gallery inside the Pitti Palace, residence of the Medici Family for centuries, and you will admire paintings by Raffaello, Tiziano and Caravaggio. When open, there will be also the chance for you to visit the beautiful church of Santo Spirito, with Michelnagelo's crucifix as extra. You can book an extended version of the tour including also the guided visit to the romantic Boboli Gardens, behind the Pitti Palace, the unique park owned in the past by the Medici family, where to discover grottos, nymphaeums and temples.

ALL RATES


M16. Florence for foodies
Have you seen many museums in Florence already and now you want to see other attractions in town? Here is the perfect tour for you! A guided visit to the most important foodie venues in Florence. Join our expert city guide and visit the most lively street markets and the most historical food shops. Learn about the delicious specialties of the city and get to meet the food producers who make them. While visiting the central covered market and the food deli's in town, get to taste and buy plenty of specialties: sweet dried tomatoes, crusty focaccia, multicolored salamis, freshly sliced prosciutto, a variety of pecorino cheeses with black pepper corn or pistachios, the typical street food lampredotto, truffle honey, super fresh extra virgin olive oil and of course a glass of the best Chianti wine.
Our "Florence for foodies" program includes of course a snack with schiacciata, typical cookies and some local wine.

ALL RATES


M15. Artisans in Florence
Discover the old Florentine manufacturing tradition through the famous artisans' shops called "botteghe". Join our expert city guide and stroll across squares and little lanes in town. After seeing many beautiful monumentals squares and highlights of Florence, you will reach the neighborhood where all ancient crafts are carried on from one generation to the next. Experience century old traditions and learn about the commesso fiorentino, the old Florentine hard stone inlaid mosaic. If you are fond of perfumes, our guide can show you the workshop of one of the most famous perfume makers in town. You can personalize the experience in Florence with a very exclusive perfume making class.

ALL RATES
Whom you meet
In our tour we like showing you places off the beaten track and introducing you to Tuscan people with their personal stories, careers and characters.
You will have one of our guides with your party during the whole tour. Please, see below all the guides who can be with you.
During this experience you can also meet some of the Tuscan friends involved in the events. Please, see below which friends you are likely to encounter.
Rates
Rates Table
The total rate for this activity does not vary according to the number of people in your party.
Check rates in the table below.


GUIDED SIGHTSEEING TOURS OF FLORENCE
Rates 2023
M14. The Medici Intrigues & David di Michelangelo
– 4-hour guided tour: € 290 per party (2 to 20 people)
– Skip the line admission to Accademia Gallery: € 35 per person

M20. The other side of Florence: Pitti palace and oltrarno district
– 3-hour guided tour: € 240 per party (2 to 20 people)
– 4-hour guided tour: € 300 per party (2 to 20 people)
– Skip the line for the Pitti palace: € 17 per person
– Ticket for Boboli garden: € 9 per person

M16. Florence for foodies
– 3-hour guided tour: € 310 for 2 people
– € 35 for every extra participant
– Snack with local specialties included
– No access to monuments or museums
M15. Artisans in Florence
– 4-hour guided tour:  € 280 per party (2 to 20 people)
– Private perfume making class: ask for a quotation
– No access to monuments or museums
Rates include
A private English speaking licensed Florence city guide for the whole tour
Rates do NOT include
Transportation is not included in the rates above. For more info on transportation, please see the box "Transportation options".
Testimonials from our guests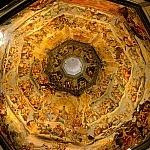 Here the note of appreciation of our private guided Florence tour from the Adams (US) in July 2018:
Hello!    We really enjoyed our Tuscan cooking class Veronica and Laura, and Florence tour with Elana. Diego was a great driver as well!
We talked to Veronica about buying local olive oil during our class.  Could you get us the info for that please?  We wanted to buy at least 8 cans of the olive oil.
Also,  could we get the recipes for our cooking class please?  We made the bruscetta with the 3 toppings, the gnocci with sauce, and the strawberry tiramisu.   Have a wonderful night! Grazie!
The Adams' Family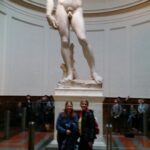 Here the message of appreciation of Antony and Jeannene, who visited Tuscany in November 2017 and enjoyed our tours so much:
Dear Arianna,
We just wanted to tell you how much we enjoyed our visit to Italy. That was due in large part to the tours we booked with you and the wonderful guides that accompanied us. It can be difficult when traveling internationally, and not speaking the language, to find the best way to experience the country you are visiting. We are very happy that we found Arianna and Friends.
The three guides that took us on our three different journeys were outstanding. They were knowledgeable, engaging, and most importantly, they were all very passionate about their craft. Moira enchanted us in Pisa, paced the tour to accommodate my mobility issues, rekindled those old art history memories from our college days with her extensive historical expertise, and shared some nice quiet conversation while we all enjoyed our aperitif.
Massimo overcame the surprise of the olive oil mill machinery not running that day by painting us such a vivid picture of the process by using his own family experiences. It was like we were right there with him and his father. Massimo's tutorial during the tasting was exceptional. On the way home we passed through Lajatico and the Teatro del Silenzio, with its magnificent panoramas, an extra treat.
Valentina, stepping in for Laura, who was ill, (we hope she is feeling better) made our day in Florence very special. With so much to see and do, Valentina expertly maneuvered us through the Uffizzi, L'Accademia, Il Duomo, and the streets and piazzas making sure we saw everything we wanted to see. It was not unusual for other people to quietly gather around us to try and listen to her speaking about all of the wonderful art we were viewing.
All of our guides went above and beyond to make sure our experience was perfect, but what touched us the most was their genuine warmth and goodwill. They are all wonderful old souls and made us feel right at home.
Thank you so much for a magical experience. We know we will return to Tuscany someday and look forward to sharing some time with you again.
Attached are 3 photos we wanted to share with you. Enjoy.
Best Regards,
Anthony and Jeannene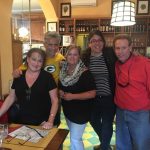 This is a message from Tracey, who appreciated her guided tour with our valued guide Laura:
Wonderful tour with Lara.  Can you please share this picture with her?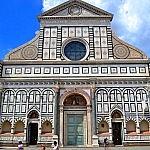 This message was sent to us from Laurence who stayed in Florence on the occasion of the 2009 edition of Teatro del Silenzio in Lajatico and enjoyed our walking tour in town with a visit to the Accademia
Sorry for the delay. I have not had Internet access until now. I just want to say THANK YOU for everything from reselling the tickets to making last minute arrangements for our ride from Rome to Florence and accommodations here in Florence. We are having a great time in Florence. And thank you for making the reservations for Uffizi and Dell'Accademia for us. It was a real time saver not having to queue up.
In regards to the credit of 81 Euro, would you be able to credit my credit card? If not, then just keep it as credit until we return to Italy. Thanks again for everything!
Cheers,
Laurence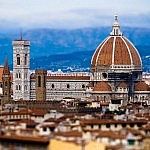 This is a message we received from Betty, who visited Siena and Florence and met Arianna for one of our cookery lessons.
Dear Arianna,
I cannot thank you enough for the wonderful experiences we had on our Italy trip. Isabelle is a fantastic guide and she enabled us to get the most out of a short journey to such historic sites. Our entire family will not ever forget our cooking class with you and Ester. I will be sure to write the reviews for Trip Advisor since that is how I found you myself.
Thank you for your patience with our bad driving. I am so very glad that we eventually found you!!
Happy Easter! Best regards, Betty
Info & Details
LOCATION OF TOUR:
This walking tour takes place in the city of Florence (Firenze). The meeting point can be reached by public transport.

MEET-UP LOCATION:
Unless differently specified, the meeting point with the guide is in Florence downtown. Detailled instructions will be provided.

DURATION:
This program takes 4 hours. Time for reaching the meeting point not included.

AVAILABILITY:
Available all the year through, from Tuesday through Sunday.

LANGUAGE:
This tour is available in English or Italian with no surcharge. For German, French, Russian or Spanish a surcharge applies.

DIFFICULTY LEVEL:
Easy

CHILD FRIENDLY:
Ideal for children

CLOTHING:
No particular clothing required.

TRANSPORTATION:
This program and its rates do not include transportation to the meeting point and are set on a self-driving base. For further information see the box "transportation options".

Transportation options
The destinations reached during this activity are in the town of Florence, an area that can be reached by private and public transport. It is possible to reach Florence by public bus service and by train.
Yet, the public service is not well diffused in all Tuscany so we highly recommend renting a car or a scooter in order to reach the meeting point.
As an alternative, we can offer a valued service by chauffeured car, van or minibus. Any cost of transportation is to be added to the rates displayed on the rate table of this page.
Organize your perfect vacation with us!
Working hours:
Monday through Friday 9am-6pm
Contact us