Olive harvest & wine tour with lunch
Availability: Mondays , Tuesdays , Wednesdays , Thursdays , Fridays , Saturdays
Duration: 6 hours
Rates
LOTS OF EMOTIONS IN JUST ONE DAY
Have you always wondered, how the best extra virgin olive oil is made? Are visiting Tuscany right in the olive harvest time? Are you fond of wine too?
Well, this is by far the day experience for you!!
A 6-hour private guided tour with an in-depth focus on extra virgin olive oil and with an olive harvest experience at a family-run Tuscan farm near San Miniato, culminating with a rich lunch and wine tasting.
Picking the fruits of an olive grove
Our day starts with a walk in a beautiful olive grove near San Miniato in which our tour leader gives you an in-depth introduction to the world of extra virgin olive oil. You will learn a lot about how olive trees have been cultivated for millenniums in Tuscany and about how the whole harvesting process is conceived. Then you will actively participate to the olive harvest on the farm, following the instructions of the guide and the other harvesters and picking olives at the perfect ripeness (please, note that in this activity, an obligatory insurance is implied).
A guided sampling of "real" extra virgin olive oil
The experience goes on with a mini-seminar on how to determine the good quality of an extra virgin olive oil, led by our tour leader. You will sit in a charming tasting room overlooking the beautiful hills surrounding the property and you will learn how to taste and assess olive oils. By the end of the experience you will be able to distinguish between  "real" olive oil and commercial olive oil.
A delicious lunch with wine tasting
The visit to the farm includes a guided visit to the small winery in the property. You will learn how wines are produced in a moment of the year in which the cellar is nicely smelling, as new wines are in the fermentation stage. After the winery visit, you will enjoy a great full lunch based on Tuscan specialties that perfectly match extra virgin olive oil. Lunch will include an appetizer, a main course and a dessert and all foods will be paired by a guided wine sampling of at least 8 excellent wines.
A visit to an oil mill during the pressing activity
In order for you to fully understand how EVOO is made, you will lastly follow the guide to a local oil press! It will be a fantastic moment of the day, as oil mills are attended by plenty of local farmers during the harvest time and the pressing activity generates not only a fragrant nice smell but also a unique atmosphere of great expectations! At the mill, the guide will show you all machinery working for a perfect extraction of juice from the olives. A real privilege for those who visit Tuscany in October and November!
What you taste
This is a list of specialties that you are likely to sample as part of the program of this tour. Please, note that the specialties of the tasting session and/or lunch may vary according to the season and the availability of the products in the day of the tour.
Whom you meet
In our tour we like showing you places off the beaten track and introducing you to Tuscan people with their personal stories, careers and characters.
You will have one of our guides with your party during the whole tour. Please, see below all the guides who can be with you. During this experience you can also meet some of the Tuscan friends involved in the events. Please, see below which friends you are likely to encounter.
Rates
Rates Table
The total rate for this activity varies according to the number of people in your party.
Check rates in the table below.
Olive harvest & wine tour with lunch

– RATES 2020 –

NUMBER OF PEOPLE IN YOUR PARTY

TOTAL RATE

2 persons
€ 360
3 persons
€ 450
4 persons
€ 540
5 persons
€ 630
6 persons
€ 720
7 persons
€ 810
8 persons
€ 900
9 persons
€ 990
Extra Adult
€ 90
Extra Teenager (12-17 yrs)
€ 40
Extra Child (4-11 yrs)
€ 20
Rates include
• A tour leader for the whole tour
• A guided olive harvest experience at a farm
• A guided visit to a family-run winery
• A guided visit to an oil mill
• Full lunch with wine tasting of several wines (at least 8)
• Obligatory insurance at the olive grove
• Tax
Rates do NOT include
• Transportation
Transportation is not included in the rates above. For more info on transportation, please see the box "Transportation options".
Info & Details
LOCATION OF ATTRACTIONS:
This tour takes place in the rural area of San Miniato, between Pisa and Florence.

MEET-UP LOCATION:
Unless differently specified, the tour guide meets you at a meeting point near San Miniato.

DURATION:
This program takes from 5 to 6 hours. Time for transportation not included.

AVAILABILITY:
Available all year through, from Mondays through Saturdays.

LANGUAGE:
This tour is available in English language. German, French, Spanish, Russian or Italian are also available with no surcharge.

DIFFICULTY LEVEL:
Easy

CHILD FRIENDLY:
Ideal for children

CLOTHING:
No particular clothing required.

FOOD RESTRICTIONS:
The foods served during this tour might contain gluten, lactose, nuts and alcohol. If you have any food restriction, please inform our personnel during the enquiry process.

TRANSPORTATION:
This program and its rates do not include transportation and are set on a self-driving base. For further information see the box "transportation options".
Transportation options
The destinations reached during this activity are in the Tuscan countryside, in areas off the beaten track that cannot be reached by public transport. We highly recommend renting a car in order to reach them. As an alternative, we can offer a valued service by chauffeured car, van or minibus. Any cost of transportation is to be added to the rates displayed on the rate table of this page.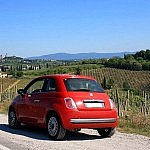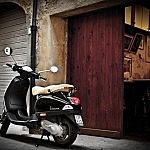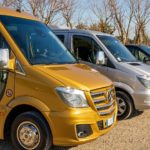 Organize your perfect vacation with us!
We are in smart working mode
Working hours:
Monday through Friday 9am-6pm
Contact us