Wine tour & pasta making class
Availability: Mondays , Tuesdays , Wednesdays , Thursdays , Fridays , Saturdays , Sundays
Duration: 4 hours
Rates
A LOT OF FUN IN A SHORT TIME
Have you got just a half-day free while visiting Tuscany? Are you looking for a short fun activity that involves wines and cooking? This is the tour for you:
A 4-hour program at a panoramic winery in the area of San Miniato for foodies who want to taste excellent wines and enjoy a hands-on class on how to make fresh pasta, like tagliatelle. It is fun and great wine & food in a short time! Full lunch served included.
The charme of a Tuscan vineyard
Our great half-day activity is located in a charming and panoramic family-run farm just a few minutes from the historical town San Miniato, in the center of Tuscany. The farm specializes in wine making and olive oil making with a strong vocation for promoting autoctonous grape varieties. The program starts with a guided visit to the spectacular vineyards and to the cellar in the property, with plenty of information on the family, on the history of the farm, on the philosophy of the company and the techniques of winemaking. You will also have a great opportunity to learn a lot about extra virgin olive oil while walking through their olive grove.

Making pasta by hand from scratch
Our adventure goes on with a very entertaining hands-on pasta making class in the kitchen of the farmhouse. You will wear an apron, which will be your souvenir, and you will learn how to make fresh pasta, like tagliatelle, starting from eggs and flour. You will experience using a rolling pin and stretching a perfect dough to the ideal thinness. Lastly, you will cut your pasta and get ready for a great lunch.

Lunch in a panoramic room in the vineyards and wine tasting
The activity culminates in a really panoramic dining room surrounded by vineyards, where a full meal is served. Lunch is made of a plate of mixed Tuscan appetizers, a plate of the fresh pasta you made with a freshly-made sauce and a tasty home made dessert. During lunch all the best wines of the property will be served for a perfect pairing. The wine tasting session will include white and rosée wines as well as 6 different reds, most of which monovarietal based on local grapes like trebbiano, malvasia nera, colorino and of course sangiovese.
A great day with lots of emotions and incredible wines and food!
What you taste
This is a list of specialties that you are likely to sample as part of the program of this tour. Please, note that the specialties of the tasting session and/or lunch may vary according to the season and the availability of the products in the day of the tour.
Whom you meet
In our tour we like showing you places off the beaten track and introducing you to Tuscan people with their personal stories, careers and characters.
You will have one of our guides with your party during the whole tour. Please, see below all the guides who can be with you.
During this experience you can also meet some of the Tuscan friends involved in the events. Please, see below which friends you are likely to encounter.
Rates
Rates Table
The total rate for this activity varies according to the number of people in your party. Check rates in the table below.
PRIVATE Wine tour & pasta making class
WITH LUNCH AT A WINERY

– RATES 2020 –

NUMBER OF PEOPLE IN YOUR PARTY

TOTAL RATE

2 persons
€ 380
3 persons
€ 465
4 persons
€ 550
5 persons
€ 635
6 persons
€ 720
7 persons
€ 805
8 persons
€ 890
9 persons
€ 975
Extra Adult
€ 85
Extra Teenager (12-17 yrs)
€ 50
Extra Child (4-11 yrs)
€ 25
Rates include
A tour leader for the whole tour
A guided visit to a stunning winery
A private pasta making class
Aprons and printed materials as souvenirs
A guided sampling of the best wines of the property (at least 8 different wines)
Lunch based on appetizers, fresh pasta and dessert
Rates do NOT include
TransportationTransportation is not included in the rates above. For more info on transportation, please see the box "Transportation options".
Info & Details
LOCATION OF ATTRACTIONS:
This tour takes place in the area of San Miniato, in central Tuscany, a rural region right between Pisa and Florence.

MEET-UP LOCATION:
Unless differently specified, the tour guide meets you at a meeting point in or near San Miniato.

DURATION:
This program takes 4 hours (transportation not included).

AVAILABILITY:
Available all the year through, from Mondays through Saturdays.

LANGUAGE:
This tour is available in English language. German, French, Spanish, Russian or Italian are also available with no surcharge.

DIFFICULTY LEVEL:
Easy

CHILD FRIENDLY:
Ideal for children

CLOTHING:
Comfortable shoes recommended.

FOOD RESTRICTIONS:
The foods served during this tour might contain gluten, lactose, nuts and alcohol. If you have any food restriction, please inform our personnel during the enquiry process.

TRANSPORTATION:
This program and its rates do not include transportation and are set on a self-driving base. For further information see the box "transportation options".
Transportation options
The destinations reached during this activity are in the Tuscan countryside, in areas off the beaten track that cannot be reached by public transport. We highly recommend renting a car or a scooter in order to reach them. As an alternative, we can offer a valued service by chauffeured car, van or minibus. Any cost of transportation is to be added to the rates displayed on the rate table of this page.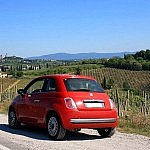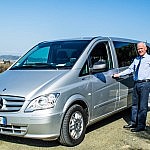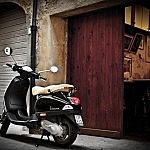 Organize your perfect vacation with us!
Booking office opening hours:
Monday through Friday 9am-6pm
Contact us