Wine tour to two wineries near Terricciola
Availability:Mondays , Tuesdays , Wednesdays , Thursdays , Fridays , Saturdays
Duration:6 hours
Rates
WINE TASTING IN WONDERLAND
Tuscany is famous worldwide for its excellent production of wine resulting into unique IGT, DOC and DOCG bottles. While visiting the region you may want to investigate about this important aspect of the local culture. Arianna & Friends organizes off-the-beaten-track wine tours with visits to cellars and wine tasting, for visitors to Tuscany who want to experience the process of winemaking and taste excellent wines. We arrange a full-day wine tour for your party to two charming wine estates in the area of Terre di Pisa near Terricciola, between Pisa and Volterra, sometimes nicknamed the "New Chianti" area. Many wines produced here are being awarded as excellent and original thanks to a peculiar soil and the proximity to the coast (just 30 minutes driving from this area).
A beautiful designer winery
Our English speaking private tour leader meets you in the morning and you reach the first of the two wineries of our tour. The tour leader gives you general and historical information about the region and the art of winemaking. It is the best way for you to discover this enchanting world, deeply rooted in the cultural traditions of Tuscany. The tour becomes even more interesting when we start visiting an extraordinarily panoramic, beautiful and very modern winery, whose premises are mostly all underground. The facility has a wonderful view over its vineyards and is the starting point of a nice walk among the vine rows together with the winemaker. The visit to the premises continues with a detailled explanation of the fermentation area, where the grapes boil inside several casks just after being harvested. Following is a visit to other storage areas where the rest of the aging process takes place, up to the most fascinating room in the whole complex: a large and artistically decorated barriccaia full of wooden barrels. The visit is followed by a unique wine tasting with rich taste of local specialties in a very charming tasting room.
A family run winery
The tour continues with a visit to a second boutique winery still in the Terricciola district. The second property is a family-run business making wine on a smaller scale, yet with the same success in the best niche markets of the world. Together with the owner you will visit the premises of the winery and all the steps of the winemaking process. After the visit to the cellar, you will sit at the table and you will have a guided tasting session with a rich tasting of local products
What you taste
This is a list of specialties that you are likely to sample as part of the program of this tour. Please, note that the specialties of the tasting session and/or lunch may vary according to the season and the availability of the products in the day of the tour.
Whom you meet
In our tour we like showing you places off the beaten track and introducing you to Tuscan people with their personal stories, careers and characters.
You will have one of our guides with your party during the whole tour. Please, see below all the guides who can be with you. During this experience you can also meet some of the Tuscan friends involved in the events. Please, see below which friends you are likely to encounter.
Rates
Rates Table
The total rate for this activity varies according to the number of people in your party.
Check rates in the table below.
Wine tour to two wineries near Terricciola

– RATES 2023 –

NUMBER OF PEOPLE IN YOUR PARTY

TOTAL RATE

2 persons
€ 440
3 persons
€ 535
4 persons
€ 630
5 persons
€ 725
6 persons
€ 820
7 persons
€ 915
8 persons
€ 1010
Extra Adult
€ 95
Extra Teenager (12-17 yrs)
€ 70
Extra Child (4-11 yrs)
€ 50
Rates include
A guided visit to two wineries
Guided wine tasting sessions of 10 wines at the two wineries
2 sets of rich tasting of typical products
A private English speaking tour leader for the whole tour. Also available in French, German, Spanish and Russian
Tax
Rates do NOT include
Transportation is not included in the rates above. For more info on transportation, please see the box "Transportation options".
Testimonials from our guests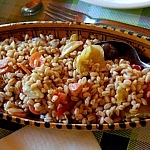 Here the message of Barbara, very satisfied after our winery tour with Massimo
We so enjoyed our fantastic tour with Massimo. Will be sure to refer other travelers to take advantage of this superb tour and winery
It would be much appreciated if you could please relay to Massimo that i am  very much looking forward to receiving vis email  the recipe for the delicious barley salad we enjoyed while at La Spinetta he had noted he would forward.
I very much appreciate your assistance to connect with Massimo with a reminder to forward same.
Best
Barbara.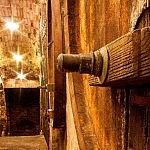 A message from Maureen:
Hello Arianna,
I want to thank you for arranging such a wonderful day for us on our recent trip to Tuscany. Everyone in our group enjoyed it, and loved the choices of wineries and the olive oil farm for lunch.
Everything was perfect, and I look forward to recommending your company for any of our clients traveling to Italy.
Thank you again!
Maureen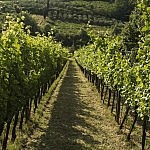 This is an email we received from Laura, who took her friends to a private tour in the Tuscany area visiting a pasta factory and a wine farm:
Arianna,
Sorry I missed this email, but we were already in Italy!
Thank you again so much for the tour. It was absolutely lovely.
Everyone really had a great time.
I completely envy your job!
Let me know if you need anything!
Thanks,
Laura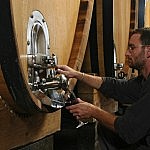 This is an email we received from Signe and Anders, who stayed in Pisa and took a half-day wine tasting tour to the Pisan hills with us:
Hi Arianna and friends,
We want to thank you for a fantastic wine tour last week! Massimo was a excellent guide with a lot of knowledge about the vineyards we were visiting, and very pleasant to speak with:)
You will definately be recommended to everyone we know who wants to go to Tuscany, and we ourselves is concidering a holiday on a vineyard for the next time we are going.
We hope to keep in touch.
Best regards,
Signe & Anders from Denmark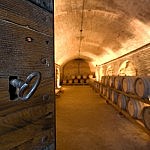 This is an email we received from Gabi and Helmut from Berlin, who spent a day with Massimo in a wine tour (in German Language):
Hallo Arianna + Massimo,
auf diesem Weg herzlichen Dank für die sehr gute Vorbereitung und sachkundige und individuelle Begleitung bei unserer eintägigen Tour durch die Toskana. Die informationen auf den beiden Weingütern waren für uns sehr interessant, besonders haben uns aber das Engagement und Energie der Winzuer beindruckt, das Erbe zu pflegen und leckere Weine so zu produzieren, dass sie ihre Herkunft nicht verleugnen.
Es war eine Kurzreise, die aber auch dem Gaumen, den Augen und Sinnen sehr viel bot und uns rundrum gefallen hat. Da auch noch das Wetter sehr gut mitspielte, war es perfekt und für meine Frau und mich ein unvergesslicher Tag.
Viele Grüße Gabi und Helmut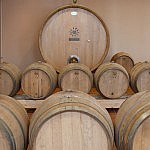 This is an email we received from Robert from the USA:
Arianna
We wanted to thank your staff for organizing a terrific day out visiting two wineries and lunch on Monday 13 October.
We had a great time and Moira in particular was wonderful with information about the region, buildings and the wineries.
I can't remember the drivers name, but please extend our thanks, he was smooth and careful.
A great day for me and my family
Regards
Robert and family
This is an email we received from Virginia & Franco:
Dear Arianna, Tatiana e Massimo,
I am sending this message in English so that I do not run the risk of expressing
myself poorly with my limited Italian.
Thank you so much for arranging our stay at Montalto and for the tours to Vinci andPeccioli. We got a better insight on the area and it's history than if we had tried it on our own. Rest assured that we will reccomend your organization to friends that plan to visit your area. Attached are photos we took and we hope that you enjoy them as much as we do. They will always be reminders of a great visit to Toscana. Until our next visit ciao and mille grazie.
Franco e Virginia (Canada e Italia)
Info & Details
LOCATION OF ATTRACTIONS:
This tour takes place in the rural area of Terricciola, between Pisa and Volterra.

MEET-UP LOCATION:
Unless differently specified, the tour guide meets you at a meeting point near Terricciola.

DURATION:
This program takes 6 hours. Time for transportation not included.

AVAILABILITY:
Available on any day of the week, from Mondays through Saturdays.

LANGUAGE:
This tour is available in English language. German, French, Spanish, Russian or Italian are also available with no surcharge.

DIFFICULTY LEVEL:
Easy

CHILD FRIENDLY:
Not ideal for children

CLOTHING:
No particular clothing required.

FOOD RESTRICTIONS:
The foods served during this tour might contain gluten, lactose, nuts and alcohol. If you have any food restriction, please inform our personnel during the enquiry process.

TRANSPORTATION:
This program and its rates do not include transportation and are set on a self-driving base. For further information see the box "transportation options".
Transportation options
The destinations reached during this activity are in the Tuscan countryside, in areas off the beaten track that cannot be reached by public transport. We highly recommend renting a car or a scooter in order to reach them. As an alternative, we can offer a valued service by chauffeured car, van or minibus. Any cost of transportation is to be added to the rates displayed on the rate table of this page.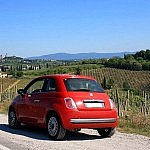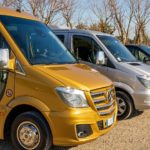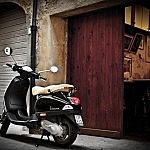 Organize your perfect vacation with us!
Working hours:
Monday through Friday 9am-6pm
Contact us