Cooking class with olive oil tour
Availability:Mondays , Tuesdays , Wednesdays , Thursdays , Fridays , Saturdays
Duration:6 hours
Rates
FOOD AND CULTURE THE BEST COMBINATION
If you only have one day to spend with us, but still want to do a cooking class and a cultural tour then this is the tour for you! We will enjoy together a cooking class focused on extra virgin olive oil and we will take you to a traditional olive mill in the area.



Rita's farm, the perfect setting for your cooking class
As most of the cooking traditions of Tuscany date back to the times in which the locals were mostly all farmers, the best setting for our cooking classes focusing on traditional foods is an original Tuscan farmhouse. We bring you to Rita's farm in the countryside just outside of Montefoscoli, between Pisa and Volterra, and we start our class with a quick historical framework to let you understand much about the origins of our cuisine.
At Rita's farm you'll have a stroll among the olive trees with our expert guide and experience a very interesting blind tasting of several olive oils so that you can appreciate the difference between a good extra virgin olive oil and a commercial one.

A cooking class with focus on extra virgin olive oil
We will enjoy together a private cooking class which focuses on how to use olive oil to prepare food, obtaining the best out of this precious ingredient in the Mediterranean diet. Fresh olive oil will be used to dress a typical salad or a typical soup, to prepare the base of a delicious meat or vegetarian sauce, and even for making a cake!
After the class the meal with the delicious olive-based dishes are served. With your private guide you'll also visit an oil mill to complete the experience and learn more about the olive oil production.
A guided visit to an olive mill
After lunch we will drive to an olive mill of the area to complete the experience and learn more about the production of extra virgin olive oil. Together with your guide you will visit the premises of the mill and you will learn in deep all the steps to produce the best extra virgin olive oil.
What you taste
This is a list of specialties that you are likely to sample as part of the program of this class. Please, note that the specialties of the menu prepared at the class may vary according to the season and the availability of the products in the day of the class.
Whom you meet
In our cooking class we like telling you a lot about Tuscan farms and farmers' cooking traditions, introducing you to Tuscan people with their personal stories, careers and characters.
You will have one of our guides as a language assistants and coordinator with you during the whole class. Please, see below all the guides and language assistants who can be with you.
During this experience you will also meet one of our Tuscan cooks who give you the cooking class. Please, see below which cooks you are likely to encounter.
Rates
Rates Table
The total rate for this activity varies according to the number of people in your party.
Check rates in the table below.
cooking class with olive oil tour

– RATES 2023 –

NUMBER OF PEOPLE IN YOUR PARTY

TOTAL RATE

2 persons
€ 580
3 persons
€ 630
4 persons
€ 680
5 persons
€ 730
6 persons
€ 780
7 persons
€ 830
8 persons
€ 880
Extra Adult
€ 50
Extra Teenager (12-17 yrs)
€ 45
Child (4-11 yrs)
€ 40
Rates include
local chef at your disposal
English speaking tour leader. Also available in French, Spanish, German and Russian
ingredients and printed material
privare cooking class
lunch served with the dishes prepared
olive oil blind test
visit to an olive mill
tax
Rates do NOT include
Info & Details
LOCATION OF THE COOKING VENUE:
This cooking class takes place at Rita's farm in the rural area of central Tuscany, among Pisa, San Gimignano and Volterra, 10 km from Selvatelle

MEET-UP LOCATION:
Unless differently specified, the meeting point with the guide is at our office in La Rosa or at an agreed meeting point

DURATION: 2 to 3 hours for cooking + time for lunch, 1 hour visit to an olive mill. Time for transportation not included.

AVAILABILITY:
Available all the year through, From Monday through Saturday. Timing is flexible. After a morning class lunch is served. After an afternoon class dinner is served.

LANGUAGE:
This class is available in English, German, French, Spanish, Russian or Italian with no surcharge.

DIFFICULTY LEVEL:
Easy

CHILD FRIENDLY:
Ideal for children

CLOTHING:
No particular clothing required.

FOOD RESTRICTIONS:
The foods served during this cooking class might contain gluten, lactose, nuts and alcohol. If you have any food restriction, please inform our personnel during the enquiry process.

TRANSPORTATION:
This program and its rates do not include transportation and are set on a self-driving base. For further information see the box "transportation options".
Transportation options
The destinations reached during this activity are in the Tuscan countryside, in areas off the beaten track that cannot be reached by public transport. We highly recommend renting a car or a scooter in order to reach them. As an alternative, we can offer a valued service by chauffeured car, van or minibus. Any cost of transportation is to be added to the rates displayed on the rate table of this page.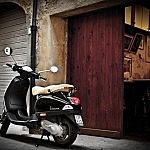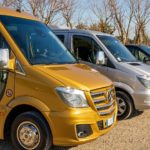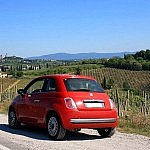 Organize your perfect vacation with us!
Working hours:
Monday through Friday 9am-6pm
Contact us