Microwineries: the terroir, a family matter
Availability:Mondays , Tuesdays , Wednesdays , Thursdays , Fridays , Saturdays
Duration:6 hours
Rates
TUSCANY, THE LAND OF WINES
As everybody knows, Tuscany has a millennial tradition in wine making, so many of our wineries in the Terre di Pisa are today well known among connoisseurs and wine lovers for the excellent quality of their wines. Yet, there are many small wine producers who are not big enough to be massively present on international markets or to have fancy wine cellars and still make great quality wines. This tour offers the best chance to learn more about our micro wineries, where wine makers often live where they work: you will be invited to sit at their table and taste their wines in a very familiar ambiance.

The terroir, a family matter
Together with our expert wine tour guide you will visit 3 of these tiny family-run wineries in our territory and taste about 10 wines. A Tuscan light lunch with typical food is also included. Wine making is not just the work in the fields and in the wine cellar, but it is also strictly linked with family traditions and people with deep roots in the local community. Learning about wine means learning about its "terroir", discovering what makes every single bottle special and how those wines are reflecting the surrounding landscape, the transition of the seasons and the stories of the villagers.
The hidden gems in the countryside
If you have already visited the main wineries of the area and you wish to have a bespoke, special experience, this is the tour for you. If you are also looking for some hidden gems in the local winemaking industry, this is a tour you cannot miss.
You will taste wines made with great old indigenous grapes and new international grapes. At our micro wineries you will discover how rural life is a balance between tradition and modernity and you can truly understand how a great bottle of wine comes from the perfect balance between the work of nature and the work of men.
Let's meet our Tuscan friends together!
What you taste
This is a list of specialties that you are likely to sample as part of the program of this tour. Please, note that the specialties of the tasting session and/or lunch may vary according to the season and the availability of the products in the day of the tour.
Whom you meet
In our tour we like showing you places off the beaten track and introducing you to Tuscan people with their personal stories, careers and characters.
You will have one of our guides with your party during the whole tour. Please, see below all the guides who can be with you.
During this experience you can also meet some of the Tuscan friends involved in the events. Please, see below which friends you are likely to encounter.
Rates
Rates Table
The total rate for this activity varies according to the number of people in your party.
Check rates in the table below.
microwineries: the terroir, a family matter

– RATES 2023 –

NUMBER OF PEOPLE IN YOUR PARTY

TOTAL RATE

2 persons
€ 480
3 persons
€ 590
4 persons
€ 700
5 persons
€ 810
6 persons
€ 920
7 persons
€ 1030
8 persons
€ 1140
Extra Adult
€ 110
Extra Teenager (12-17 yrs)
€ 65
Extra Child (4-11 yrs)
€ 40
Rates include
A private English speaking tour leader for the whole tour. Also available in French, German, Spanish and Russian
guided visit to 3 wineries
3 guided wine tasting sessions
light lunch at one the 3 wineries
tax
Rates do NOT include
Info & Details
LOCATION OF ATTRACTIONS:
This tour takes place in the rural area near Terricciola, 20 km from Volterra, San Gimignano and Montaione.

MEET-UP LOCATION:
Unless differently specified, the tour guide meets you at a meeting point near Terricciola.

DURATION:
This program takes 6 hours. Time for transportation not included.

AVAILABILITY:
Available all the year through, from Mondays through Saturdays.

LANGUAGE:
This tour is available in English language. German, French, Spanish, Russian or Italian are also available with no surcharge.

DIFFICULTY LEVEL:
Easy

CHILD FRIENDLY:
Ideal for children

CLOTHING:
No particular clothing required.

FOOD RESTRICTIONS:
The foods served during this tour might contain gluten, lactose, nuts and alcohol. If you have any food restriction, please inform our personnel during the enquiry process.

TRANSPORTATION:
This program and its rates do not include transportation and are set on a self-driving base. For further information see the box "transportation options".
Transportation options
The destinations reached during this activity are in the Tuscan countryside, in areas off the beaten track that cannot be reached by public transport. We highly recommend renting a car or a scooter in order to reach them. As an alternative, we can offer a valued service by chauffeured car, van or minibus. Any cost of transportation is to be added to the rates displayed on the rate table of this page.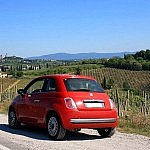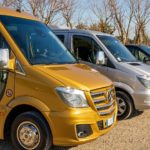 Organize your perfect vacation with us!
Working hours:
Monday through Friday 9am-6pm
Contact us