Private wine sampling experience at your villa
Availability: Mondays , Tuesdays , Wednesdays , Thursdays , Fridays , Saturdays
Duration: 2+2 hours
Rates
A great experience for wine lovers visiting Tuscany who want to taste delicious local wines while staying home relaxed at their villa, maybe by the pool or in a charming veranda. We offer private wine tasting experiences with introduction to the winemaking traditions of Tuscany, serving 7 different wines with little snacks, all arranged by our experienced wine tour guide.
La bella vita in Toscana
The most comfortable way to enjoy delicious wines while visiting our worderful Tuscany. You comfortably sit in the park of your villa, maybe in a panoramic veranda or by the pool, while our experienced wine tour guide gets to your villa and sets the table for all your party, choosing the most suitable space of your rented property. If your party is made of more that 7 people, an assistant/waiter will also serve during the experience. After preparing some little snacks to be paired with the wines for about 1 hour, our guide will give you a first introduction to the world of Tuscan wines. It is an informal yet very informative wine sampling experience, for which no previous knowledge on Italian wines is required. It is appropriate for all the people in your party!
A sampling session of 7 different wines
While giving you plenty of information on the features of local wines and telling you stories about great wineries, our guide will be happy to answer to all your questions and explain in detail any curiosity that you might have. One by one you will taste 7 different wines, starting from two whites (or one white and one rosee), two entry level reds, two aged medium-bodied reds and one top-of-the-gamma red in a wine tasting experience that will take 2 hours. Each wine will be presented in detail with the help of a technical file for your reference and during the sampling session some food will be served like focaccia, bread and cold meats, cheese or bruschettas.
Wonderful moments with your beloved people
As the wine tasting experience goes towards more structured and full-bodied wines, you will have the chance to share with your people wonderful moments of learning and amusement in a spectacular setting. Our local wine expert will make sure that all the participants enjoy the experience, even if the previous knowledge on wines differs a lot. Before leaving, our staff will also clean up the kitchen and the table for roughly another hour. If you finally want to buy some other bottles of wine, a provision will be available.
Make your wine day in Tuscany a comfortable one at your villa!
What you taste
This is a list of specialties that you are likely to sample during this experience. Please, note that these are just some examples of what can be prepared. Our booking staff will send you detailed information.
Whom you meet
Rates
Rates Table
The total rate for this service varies according to the number of people in your party and
the distance of your villa from our premises in Terricciola (Pisa area).
Check rates in the table below.
Private wine sampling experience at your villa

Rates 2019

NUMBER OF PEOPLE IN YOUR PARTY

TOTAL RATE

from 2 to 5

€ 380*

from 6 to 9

€ 530*

from 10 to 14

€ 680*

* Rates refer to services provided in villas within 30 minutes
from our premises in Terricciola (Pisa area)

Surcharge for villas located 35 to 60 minutes from our premises

€ 70

Surcharge for villas located 65 to 90 minutes from our premises

€ 120
VILLA LOCATION
All rates above refer to services provided at villas located within 30 minutes from our premises Terricciola, Pisa district.
Here below the extra costs in case your villa is located further:
From 35 to 60 minutes from Peccioli/Terricciola: € 70 additional fee on the standard rates above, for the extra time and extra fuel needed to reach the villa and provide the service.
From 65 to 90 minutes from Peccioli-Terricciola: € 120 additional fee on the standard rates above, for the extra time and extra fuel needed to reach the villa and provide the service.
Rates include
A private English speaking wine tour guide and wine expert
Snacks prepared on the spot
7 different wines ranging from white, to young reds to aged reds
Setting of the table and presentation of wines
Final cleaning of the kitchen
Tax
Please note that if your party is made of up to 6 people, the service is carried our by our wine expert only.
If your party is made of 7 people or more, the service is carried out by our wine expert and an assistant/waiter.
Rates do NOT include
Extra courses beside the snacks
Testimonials from our guests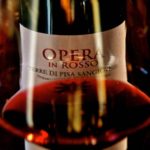 Here a message we received from Kevin, who had Massimo for a wine tasting session at his villa in Chianti Classico in early June 2019:
Ciao Arianna,
Just wanted to drop you a note to say how much my family and friends loved the session yesterday hosted by Massimo.
He was a perfect gentleman, knowledgeable and passionate for his craft. The entire attendees, some of which were not even wine lovers, were engrossed and enjoyed the event immensely.
Please pass on our feedback.
Also one small favour, if you may, what was the name of the softer/newer cheese that Massimo served us? My friend Adele would love to buy some.
With kindest regards
Kevin
Info & Details
LOCATION OF ACTIVITY:
This service is delivered to your villa in any location in Tuscany within 90 minutes driving from our premises in Terricciola, Pisa area. For destinations located between 30 and 90 minutes from our premises a surcharge applies, depending on distance and cost of transportation for our staff. See more details in the rate table.

MEET-UP LOCATION:
Our wine expert, with or without assistant, meets you directly at your villa at an agreed meeting time. Please, provide us with full details on the location of your accommodation.

TYPE OF SERVICE:
Our staff prepares some bruschettas or little snacks like focaccia with cold meats and cheeses. All foods are local and all recipes are traditional. We prefer to use seasonal ingredients only but we are happy to accommodate all requests.

DURATION OF SERVICE:
This program takes 2 hours + 1 hour for the preparation of the snacks, the serving and the kitchen cleaning.

AVAILABILITY:
Available all the year through from Monday through Saturday.

LANGUAGE:
The service is provided in English. Spanish, German and Russian available upon request with no surcharge.

FOOD RESTRICTIONS:
The foods served during this activity might contain gluten, lactose, nuts and alcohol. If you have any food restriction, please inform our booking staff during the booking phase.

WINES:
We arrange this service bringing 7 different wines, white and red, from several producers as a broad introduction to the Tuscan winemaking . Upon request we can customize the selection of wines for a more specific focus. A stock of extra wines will be delivered in case you want to purchase some.
Transportation options
Organize your perfect vacation with us!
Booking office opening hours:
Monday through Friday 9am-6pm
Contact us