VIP truffle hunting experience with Matteo
Availability:Mondays , Tuesdays , Wednesdays , Thursdays , Fridays , Saturdays
Duration:4 hours
Rates
A REAL TREAT FOR YOU AND YOUR FRIENDS
Arianna & Friends organizes Vip truffle hunting experience near Peccioli with our truffle hunter Matteo and his dog. After the hunting a rich truffle based lunch will be served with excellent wines. A day for real foodies!
Meet Matteo and his dogs
You meet your guide at an agreed meeting point and together you will reach a beautiful organic farm near Peccioli, in the province of Pisa. Here you meet our truffle hunter Matteo who will welcome us in his home. He lives here, he finds the fresh truffle in his land and he processes some of the truffles turning them in to delicious products to use for your special meals.
The truffle hunting experience
After an introduction to the world of the truffle we will have a nice walk in the woods with his dogs and learn everything about this fascinating world. We are going to find black or white truffles, according to the season.  It will be very interesting to see the relationship between the truffle hunter and his dogs. It will be a fun and educational activity for you and your friends.
Truffle based lunch
After this amazing experience Matteo will open his house for us. We will be served with a rich gourmet truffle based lunch in his dining room with fireplace or on the terrace with view. The food is matched with top wines produced in an organic winery of the area.


Buon Appetito!
What you taste
This is a list of specialties that you are likely to sample as part of the program of this tour. Please, note that the specialties of the tasting session and/or lunch may vary according to the season and the availability of the products in the day of the tour.
Whom you meet
In our tour we like showing you places off the beaten track and introducing you to Tuscan people with their personal stories, careers and characters. You will have one of our guides with your party during the whole tour. Please, see below all the guides who can be with you. During this experience you can also meet some of the Tuscan friends involved in the events. Please, see below which friends you are likely to encounter.
Rates
Rates Table
The total rate for this activity varies according to the number of people in your party and the kind of seasonal truffle.
Check rates in the table below.
VIP TRUFFLE HUNTING EXPERIENCE WITH MATTEO
– from THE 10 january through the 10 october  –
Min 4 people

– RATES 2023 –

NUMBER OF PEOPLE IN YOUR PARTY

TOTAL RATE

4 persons
€ 870
5 persons
€ 1040
6 persons
€ 1210
7 persons
€ 1380
8 persons
€ 1550
Extra adult
€ 170
Extra teen (12-17 yrs)
€ 170
Extra child (4-11 yrs)
€ 85
VIP TRUFFLE HUNTING EXPERIENCE WITH MATTEO
– FROM the 11 october THROUGH 9 JANUARY –
MIN 4 people

– RATES 2023 –

NUMBER OF PEOPLE IN YOUR PARTY

TOTAL RATE

4 persons
€ 990
5 persons
€ 1190
6 persons
€ 1390
7 persons
€ 1590
8 persons
€ 1790
Extra adult
€ 200
Extra teenager (12-17 yrs)
€ 200
Extra child (4-11 yrs)
€ 100
Rates include
Private English speaking tour guide for the whole tour – German, Russian, French or Spanish also available
A guided truffle hunting walk in the wood with a truffle hunter and his dog
A truffle-based full lunch with wines included
Tax
Rates do NOT include
Transportation is not included in the rates above. For more info on transportation, please see the box "Transportation options".
Info & Details
LOCATION OF ATTRACTIONS:
This tour takes place in the rural area of Tuscany, in central Tuscany. About 20 km from Selvatelle, 10 km from Volterra, 20 km from San Gimignano and Montaione.

MEET-UP LOCATION:
Unless differently specified, the tour guide meets you at our office in La Rosa

DURATION:
This program takes 4 hours. Time for transportation not included.

AVAILABILITY:
Available all year through, from Mondays through Saturdays.

LANGUAGE:
This tour is available in English language. German, French, Spanish, Russian or Italian are also available with no surcharge.

DIFFICULTY LEVEL:
Medium

CHILD FRIENDLY:
Ideal for children

CLOTHING:
Comfortable shoes and clothes recommended.

FOOD RESTRICTIONS:
The foods served during this tour might contain gluten, lactose, nuts and alcohol. If you have any food restriction, please inform our personnel during the enquiry process.

TRANSPORTATION:
This program and its rates do not include transportation and are set on a self-driving base. For further information see the box "transportation options".
Transportation options
The destinations reached during this activity are in the Tuscan countryside, in areas off the beaten track that cannot be reached by public transport. We highly recommend renting a car in order to reach them. As an alternative, we can offer a valued service by chauffeured car, van or minibus. Any cost of transportation is to be added to the rates displayed on the rate table of this page.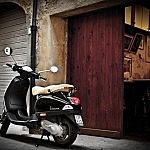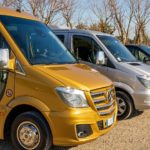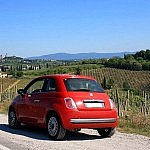 Organize your perfect vacation with us!
Working hours:
Monday through Friday 9am-6pm
Contact us