Wine & cheese tasting tour in Tuscany
Availability:Mondays , Tuesdays , Wednesdays , Thursdays , Fridays , Saturdays
Duration:6 hours
Rates
THE BEST WAY TO PLEASE YOUR PALATE
Would you like to spend a day dedicated to great foods and wine while admiring stunning locations?
One of the best tour options for visitors to the rural Tuscany is enjoying the fantastic countryside while visiting local producers of excellent specialties. Arianna & Friends arranges a fantastic full-day experience at an organic cheese farm and at a winery in one of the most enchanting rural areas of Tuscany.
An organic cheese farm
Our guide meets you at an agreed meeting point by Volterra and takes you to a very panoramic cheese farm in the middle of the countryside. If you The visit to the farm starts in the workroom where you can experience the production of cheese. The production may vary according to the season, from milk curdling, to cheese salting or cheese rinsing. The visit to the farm is completed only when you meet the fabulous Orazio, a very nice donkey who acts like a pet. The encounter with all these animals make this tour ideal for families with children. In the end you will enjoy a genuine buffet lunch by tasting different kinds of cheese and other specialties (see table for details).
A fantastic winery
After the lunch break, you will drive just 20 minutes to reach an extraordinarily panoramic and beautiful winery, whose premises are set in a typical family run agriturismo near Volterra. The facility has a wonderful view over its vineyards and is the starting point of a nice walk among the vine rows together with the winemaker. The visit to the premises continues with a detailed explanation of the fermentation area, where the grapes boil inside several casks just after being harvested. Following is a visit to other storage areas where the rest of the ageing process takes place, up to the most fascinating room in the whole complex: a panoramic roofed terrace with enchanting views over Volterra where the familly will arrange our wine sampling of at least 4 excellent wines accompanied by little snacks.
What you taste
This is a list of specialties that you are likely to sample as part of the program of this tour. Please, note that the specialties of the tasting session and/or lunch may vary according to the season and the availability of the products in the day of the tour.
Whom you meet
In our tour we like showing you places off the beaten track and introducing you to Tuscan people with their personal stories, careers and characters.
You will have one of our guides with your party during the whole tour. Please, see below all the guides who can be with you.
During this experience you can also meet some of the Tuscan friends involved in the events. Please, see below which friends you are likely to encounter.
Rates
Rates Table
The total rate for this activity varies according to the number of people in your party.
Check rates in the table below.
PRIVATE FULL-DAY CHEESE & WINE TASTING TOUR IN TUSCANY

with wine TASTING and cheese based lunch
– Rates 2023 –

Number of people in your party

Total rate

2 persons
€ 400
3 persons
€ 480
4 persons
€ 560
5 persons
€ 640
6 persons
€ 720
7 persons
€ 800
8 persons
€ 880
9 persons
€ 960
Extra Adult
€ 80
Extra Teenager (12-17 yrs)
€ 70
Extra Child (4-11 yrs)
€ 50
Rates include
An English speaking tour leader for the whole tour. The tour leader is available also in German, French, Spanish and Russian with no surcharge.
A guided visit to the dairy and the farm
A visit to one winery
A cheese and salami based light lunch
Guided wine tasting session with 4-5 wines with snacks and extra virgin olive oil
Tax
Rates do NOT include
Transportation is not included in the rates above. For more info on transportation, please see the box "Transportation options".
Testimonials from our guests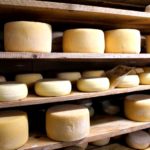 Here a message from a Tour Operator who booked our cheese and wine tour for some clients right before Christmas 2019:
Hi Consuelo,
Happy holidays! I just wanted to personally thank you for everything. My clients thoroughly enjoyed the tour and had a great time. I will be sure to use your services again with future clients traveling to Florence.
Warm regards,
Misha
Here the message of Connie and David, who enjoyed several tours and met Massimo, Luca and Moira during their weekly stay in Tuscany:
Hello to all of our friends,
We had such a wonderful time in Tuscany, getting to know you and learning about your home. Your pride in place shines through as you share with visitors.. We shared your contact information with many as we continued our travels and will inform our friends at home of your excellent services.
One of our favorite was in learning to cook Italian foods. We'd like for you to send recipes for the foods we prepared at our two cooking classes and any other recipes you can share.
Thank you again for your kindness and for sharing your knowledge and expertise.
Connie and David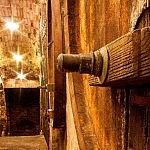 This is an email we received from Maureen, who visited several wineries and an organic cheese farm with Arianna.
Hello Arianna,
I want to thank you for arranging such a wonderful day for us on our recent trip to Tuscany. Everyone in our group enjoyed it, and loved the choices of wineries and the olive oil farm for lunch.
Everything was perfect, and I look forward to recommending your company for any of our clients traveling to Italy.
Thank you again!
Maureen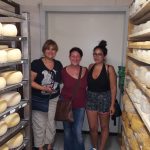 This is the comment of Ben after a series of activities with us during his holiday in Tuscany:
Hello Ariana,
Hope all is well, we were at Tuscany on August 2016,  we did the Italian cooking with Luca and wine,Olive and cheese testing with Marina they both were great and we had a amazing time. During the Olive oil testing we purchased some olive oil and asked them  to ship it to us that we received.    Also we per-ordered  new/ fresh olive oil  and paid for it at the same time to be shipped to us as soon as is ready.
Thank you hope to visit Tuscany soon.
Regards,
Ben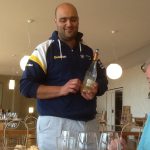 This is a message from Mary, who enjoyed a day tour with Luca visiting our organic cheese farm and our fantastic winery:
Hi – I will write a review online soon.  Loved all! Please share with your winery & cheese farm people.  Thank you, Mary
This is an email we received from Barbara, who took our half-day tour including a visit to an organic cheese farm and an oil mill.
Hi Arianna,
Jay and I just wanted to thank you so much for arranging our tour with Massimo. We had a great time and thought that Massimo was a fantastic and very informative guide!. The Olive Mill and Cheese tour was wonderful. We really enjoyed it.
All the best –
Barbara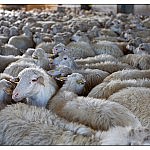 This is an email we received from Ilene & Gary, from the Arizona. They spent a day with us in the area of Volterra for an olive oil and cheese tasting tour:
Greetings from back in Phoenix, Arizona. Karen, we just wanted to take a quick moment to thank you from the bottom of our hearts for the most wonderful day of our entire vacation. You were so kind and generous with your information, we will never forget what a great time we had. I hope Massimo has recovered but thank you for filling in for him. I will get on trip adviser this week and give you guys rave reviews.
Also, the organic farm outside of Volterra. Was that part of "town" considered part of Volterra or another name?
Again, we could not have asked for anything better (except for weather perhaps) but I will send you a picture of that quilt once I get it done. I have a few other projects ahead of it but will make sure I send you a picture. Hope everything went well at your son's school and things worked out. If you don't mind, we might be back in touch for some real estate advice!! You never know… our dreams might come true.
Hope all is well and again, thank you. Keep in touch!
Best Regards,
Ilene & Gary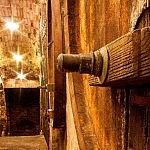 This is an email we received from Karin, spending one day with us at the organic cheese farm:
Hi Arianna,
Hope the sun is shining in Tuscany, and that you are fine!
We all have had a nice program at the farm.
Again I would like to thank you for your kind welcome.
And the lunch with the beautiful table presenting all the delicious
cheese, I liked very much. (long tables, nice people and nice food!!!!)
Whatmore do we need?
So, I hope you are able to send me the recipy of the "spelt" salade.
I hope you like the foto which I have attached.
Here in Holland, the weather is nice and we are enjoying spring-
time. Although I always want to go to Italy.
Next time, when we are in the neighbourhood, I let will you know.
with kind regards,
Karin
Info & Details
LOCATION OF ATTRACTIONS:
This tour takes place in the area of Volterra, in central Tuscany, and in the hills around Terricciola, a rural region among Pisa, Volterra and San Gimignano. About 20 km from Selvatelle, San Gimignano and Montaione.

MEET-UP LOCATION:
Unless differently specified, the tour guide meets you at a meeting point in or near Volterra.

DURATION:
This program takes 6 hours (transportation not included).

AVAILABILITY:
Available all the year through, from Mondays through Saturdays.

LANGUAGE:
This tour is available in English language. German, French, Spanish, Russian or Italian are also available with no surcharge.

DIFFICULTY LEVEL:
Easy

CHILD FRIENDLY:
Ideal for children

CLOTHING:
Comfortable shoes recommended.

FOOD RESTRICTIONS:
The foods served during this tour might contain gluten, lactose, nuts and alcohol. If you have any food restriction, please inform our personnel during the enquiry process.

TRANSPORTATION:
This program and its rates do not include transportation and are set on a self-driving base. For further information see the box "transportation options".
Transportation options
The destinations reached during this activity are in the Tuscan countryside, in areas off the beaten track that cannot be reached by public transport. We highly recommend renting a car or a scooter in order to reach them. As an alternative, we can offer a valued service by chauffeured car, van or minibus. Any cost of transportation is to be added to the rates displayed on the rate table of this page.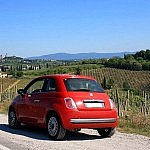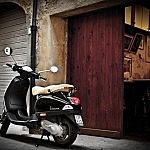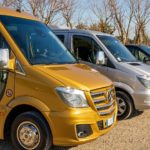 Organize your perfect vacation with us!
Working hours:
Monday through Friday 9am-6pm
Contact us