Bolgheri Wine tasting Tour to two original family-run wineries
Availability:Mondays , Tuesdays , Wednesdays , Thursdays , Fridays , Saturdays
Duration:5 hours + time for lunch (extra)
Rates
Arianna & Friends takes you to discover the wine district of Bolgheri, home to the excellent DOC wines that after decades of success gained the nickname "supertuscans". The area is a wonderful location by the sea with plenty of family-run wineries, one next to the other, producing very mineral white wine along with the renowned Bolgheri Superiore.
You will meet our guide at a convenient meeting point in the morning and follow them to the several destinations of the tour, all within a few minutes from one another.
We selected the best wineries in the area for your wine tour to Bolgheri be a memorable one, out of the commercial and touristy routes.
Meeting the Bolgheresi
In the most famous wine district of the Tuscan coast, around the ancient hamlet of Bolgheri, wine making has become a huge industry over the last decades. It all started from a visionary initiator, soon followed by all the "big names" of winemaking from Tuscany, and then by a number of small farmers, who originally were vocated to vegetables and fruits instead and only 20-30 years ago converted their production to top quality wines.
One of the most interesting aspects of a visit to Bolgheri is learning about this huge transformation directly from the words of a Bolgherese, a local inhabitant who witnessed a whole change of mentality in the local farming from the 60s to today.
Our wine tour is the perfect chance to understand all this and taste 4 excellent Bolgheri DOC wines made at a small family-run property that symbolizes this cultural evolution. After meeting the winemaker in person, we will visit the vineyard and the cellar and finally sit in his house for tasting a whole range of unique wines based on Vermentino, Merlot, Cabernet Sauvignon and Cabernet Franc.
A walk in the old hamlet
After the first wine tasting, we will reach the ancient little village of Bolgheri. The stunning town lies at the end of a 5-km-long spectacular boulevard bordered by ancient cypress trees, We will stop for a picture along the road and we will visit the village on foot. There are plenty of opportunities for a light lunch in town, for a delicious gelato or for some quick shopping before we head to the second winery to taste more wines.
Wineries off the touristy circuit
In our tours we prefer to choose wineries that focus on your experience and learning, avoiding tourist traps. You will have the chance to visit a winery run by a family of famous agronomers, who used the soil of Bolgheri to experiment on how many varieties of vine can adapt to the local weather conditions. During the visit to this second winery, just outside the village, you will learn a lot about the viticulture in the area and in all Italy and you will get acquainted with the most advanced technology for making the wine quality always better and better. Along with some excellent Bolgheri DOC wines, this second winery will offer you the opportunity to taste very original IGT wines.
Make your Bolgheri wine tour become a true winemaking experience!
What you taste
This is a list of specialties that you are likely to sample as part of the program of this tour. Please, note that the specialties of the tasting session and/or lunch may vary according to the season and the availability of the products in the day of the tour.
Whom you meet
In our tour we like showing you places off the beaten track and introducing you to Tuscan people with their personal stories, careers and characters.
You will have one of our guides with your party during the whole tour. Please, see below all the guides who can be with you. During this experience you can also meet some of the Tuscan friends involved in the events. Please, see below which friends you are likely to encounter.
Rates
Rates Table
The total rate for this activity varies according to the number of people in your party.
Please, check rates in the table below.
Bolgheri tour to family-run wineries

wine TASTING with little snacks and little walk in Bolgheri

– RATES 2023 –

NUMBER OF PEOPLE IN YOUR PARTY

TOTAL RATE

2 persons
€ 460
3 persons
€ 550
4 persons
€ 640
5 persons
€ 730
6 persons
€ 820
7 persons
€ 910
8 persons
€ 1000
Extra Adult
€ 90
Extra Teenager (12-17 yrs)
free of charge
Extra Child (4-11 yrs)
free of charge
Rates include
Private English speaking tour guide for the whole tour – German, Russian, French or Spanish also available
A guided visit to two family-run wineries with wine sampling and snacks
A little walk in Bolgheri with the tour leader (time for a light lunch – lunch not included in the offer)
Tax
Rates do NOT include
Lunch in Bolgheri
Transportation
Transportation is not included in the rates above. For more info on transportation, please see the box "Transportation options".
Info & Details
LOCATION OF ATTRACTIONS:
This tour takes place in the rural area of Bolgheri, south of Livorno. About 60 km from Selvatelle, 75 km from San Gimignano, 100 km from Montaione.

MEET-UP LOCATION:
Unless differently specified, the tour guide meets you at a meeting point near Peccioli.

DURATION:
This program takes 5 hours plus time for lunch. Time for transportation not included.

AVAILABILITY:
Available all year through, from Mondays through Saturdays.

LANGUAGE:
This tour is available in English language. German, French, Spanish, Russian or Italian are also available with no surcharge.

DIFFICULTY LEVEL:
Easy

CHILD FRIENDLY:
Not ideal for children

CLOTHING:
No particular clothing required.

FOOD RESTRICTIONS:
The foods served during this tour might contain gluten, lactose, nuts and alcohol. If you have any food restriction, please inform our personnel during the enquiry process.

LUNCH:
This program includes some snacks at both wineries to accompany the wine tasting. Lunch is not included in the program. It is possible to eat lunch in Bolgheri, while visiting the village, in the time between the first and the second winery.

TRANSPORTATION:
This program and its rates do not include transportation and are set on a self-driving base. For further information see the box "transportation options".

Transportation options
The destinations reached during this activity are in the Tuscan countryside, in areas off the beaten track that cannot be reached by public transport. We highly recommend renting a car or a scooter in order to reach them. As an alternative, we can offer a valued service by chauffeured car, van or minibus. Any cost of transportation is to be added to the rates displayed on the rate table of this page.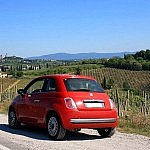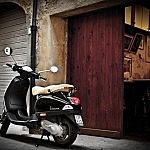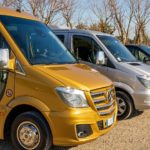 Organize your perfect vacation with us!
Working hours:
Monday through Friday 9am-6pm
Contact us