Weekly shared cooking class: Pasta & Pizza Cooking Class
Availability: Thursdays
Duration: 5 hours
Rates

At MY TUSCAN KITCHEN COOKING SCHOOL
Cooking school in the rural Tuscany
Join our cookery classes available all the year through with weekly program! Small groups of min. 4 max 14 people.
Pasta & Pizza Lab progam – Classes every Thursday morning or afternoon (see details below) from March 21st through October 31st 2019 with preparation of pasta and pizzas and following lunch or dinner.
From March 21st through April 18th and from October 3rd through October 31st 2019 the class starts at 10:30 am and following lunch is served at 1:30 pm.
From May 2nd through September 26th 2019 the class starts at 3 pm and following dinner is served at 6 pm.
This class is not available on April 25th (Bank holiday in Italy) and July 25th (local major event at Teatro del Silenzio).


The cooking school of the rural Tuscany
My Tuscan Kitchen, the first cooking school in the rural Tuscany in the area of Terre di Pisa, near Volterra, San Gimignano and Pisa.
The cooking venue is at a very authentic farmhouse a few minutes from the village of Peccioli, a location where you can enjoy wonderful surrounding views from a charming hilltop. Adults and children, foodies and fans of Tuscany in general are welcome to participate. Our local chef teaches you how to prepare some of the most traditional recipes of Tuscany and Italy, using just fresh and genuine ingredients.
Our assistant tells you a lot of anectodes and facts about the country life style of Tuscany along with interesting information on its history and traditions. At the end of this amazing hands-on and educational experience, everyone sit at the table, toast with some good local wine and enjoy the dishes prepared and the company of the whole group.
Weekly shared cooking class: PASTA & PIZZA LAB
Available every Thursday from March 21st through October 31st 2019.
From March 21st through April 18th and from October 3rd through October 31st 2019 the class starts at 10:30 am and following lunch is served at 1:30 pm.
From May 2nd through September 26th 2019 the class starts at 3 pm and following dinner is served at 6 pm.
This class is not available on April 25th (Bank holiday in Italy) and July 25th (local major event at Teatro del Silenzio).
This program is particularly indicated for families with children. You prepare a dish of hand-made pasta and its topping along with assorted focaccias and pizzas, before everything is served at a table with all other participants. Excellent local wines or drinks will be served as well.
This is not only cooking but an authentic Tuscan experience.
Let's mEat!
What you taste
This is a list of specialties that you are likely to sample as part of the program of this class. Please, note that the specialties of the menu prepared at the class may vary according to the season and the availability of the products in the day of the class.
Whom you meet
In our cooking class we like telling you a lot about Tuscan farms and farmers' cooking traditions, introducing you to Tuscan people with their personal stories, careers and characters.
You will have one of our guides as a language assistants and coordinator with you during the whole class. Please, see below all the guides and language assistants who can be with you.
During this experience you will also meet one of our Tuscan cooks who give you the cooking class. Please, see below which cooks you are likely to encounter.
Rates
Rates Table
The rates for these activities vary according to the age of the participants.
Check rates in the table below.
Weekly shared cooking class:
Pasta & Pizza Cooking Class

SMALL GROUP COOKING CLASSES ON THURSDAYS FROM APRIL THROUGH OCTOBER

– RATES 2019 –

Age of participant
Rate per participant
Adults
€ 80
Teenagers (12 – 17 yrs)
€ 55
Children (4 – 11 yrs)
€ 35
Min 4 participants – Max 14 participants
Rates include
A professional chef & granny
An English speaking assistant
A second assistant for classes with more than 8 participants
Full cooking class
All food & wine
Printed material
Personal aprons as souvenirs
Served full dinner
Tax
Rates do NOT include
Transportation is not included in the rates above. For more info on transportation, please see the box "Transportation options".
Testimonials from our guests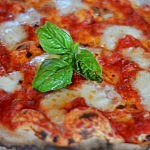 Here another message for the same cooking class of the previous testimonial! :))
Good Morning,
I just wanted to say what a wonderful afternoon we had at our pizza and pasta cooking class we had last Thursday, we all as a family very much enjoyed it. Rita's hospitality was amazing and we loved hearing all about her way of life and farm.
She mentioned that you would email out the recipes to us if we asked, I would be very much grateful of this if possible.
Many thanks
The Phillips family
Here is the message of Paul and Emma who took part to our small group pizza making class on 24th August 2017:
Hello Moira, Rita and Veronica:
Our sincere apologies for the delay today and thank you for arranging such a nice day.
We really enjoyed it and special thanks to Rita and her team and family for hosting us.  It really is a memorable experience and we thank you all for making everything wonderful.
Thank you so much and you will definitely hear from us again.
Take care.
Best regards,
Paul and Emma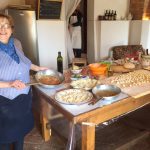 This is the feedback of Louise, who joined us for a private cooking class at our panoramic farmhouse:
We cannot thank Massimo and Esther enough for the most perfect afternoon last week – their care and attention, sense of fun and knowledge were amazing and they gave us a most memorable time. Pizza and pasta making in a glorious setting, informative and relaxed, oh to be and live like an Italian.
Thank you so much – it was perfect.
Louisa, Chris, Hamish, Hester and Jacob.
This is an email we received on 31st March from Pat & Suzie who took part to one of our cooking classes focusing on the pasta making.
Good evening!
My wife (Suzie) and I were lucky enough to enjoy a wonderful pasta lab on March 20th with Massimo and Ester; we had such a great time. I have sent a few pictures of our day; maybe you'll want them for your web site, and hopefully you can share Ester's first "selfie" with her!
If possible, I would really appreciate some help with the recipes we learned. I took so many notes, I can't imagine how I missed anything!
We used 2 different flours for our pastas, one fine and one robust. When we made ravioli and tagliatelle, we mixed the flour 50/50. When we made gnocchi, I have written down to use only fine flour for the dough. But I seem to recall using the more robust flour if more was needed when we were kneading the dough. Is this correct, or do I always use the fine flour when making gnocchi?
Thanks if you can help and I hope you enjoy the pictures as much as we enjoyed our day!
Pat & Suzie
Massimo,
Thanks for the great response! I really appreciate it. Please feel free to use the pictures on your web site, I think they capture the fun, beautiful setting, and of course, the great food!
I will definitely post some comments on your trip advisor page for others to read.
We are having friends stay with us in our home over the Easter weekend, and Saturday, Suzie and I are going to treat them to some home made ravioli and gnocchi, along with some of the excellent wines we brought home with us from Tuscany. Hopefully, we will make you and Ester proud of your students! I'll let you know how we do.
Thanks again and all the best,
Pat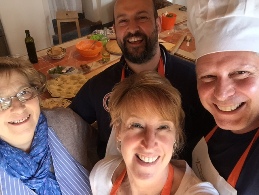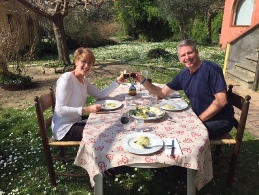 This is an email we received from a family who took part to one of our cooking classes at My Tuscan Kitchen
For a wonderful evening! We have had a great time in Tuscany. Your cook, Signora Lorena and her great assistant Arianna, accompanied by the class of rookies, Lynnette and Mick , Billings , and new found friends from Washington D. C., Kristen and Johnny and Kristen's parents.
Please send recipes!!!!!
Grazie
Here the happiness of Helen, who took her two young children to our weekly cooking class with focus on pasta and pizza making:
Hi Veronica
We went on the pizza and pasta cookery class on 2nd June with our children and I thought I would send some photos through of you, Esther and the children.  They had a fabulous time and this class was one of the best things we did on our holiday!
Thanks very much for the food, education and for keeping both the children and us entertained!
I hope the pictures come through ok.
Best wishes
Helen
This are the words of Will after taking a cooking class taught by Ester with the help of Veronica with focus on pasta and pizza making:
Thanks so much for organising our amazing holiday. My son Thomas has not stopped talking about Esther, Veronica and massimo and the pizza and pasta!
Here is a photo of him in action should you wish to use it.
Thanks again
Regards
Will
These are the words of Valerie after a cooking class with Veronica where her kids learnt how to make pasta and pizza
Veronica,
No, thank you! The kids had a great time and talked about their arts all day long.  My husband and I were blown away at all you guys did.  It really wasn't what we were expecting! It was so much more.  You guys went above and beyond.
We will be singing your praises on Trip Advisor and the like as soon as we get home and I get on my computer.  These iPads are so frustrating to type on!
Have a great rest of the week and thanks again,
Valerie
This is an email we received on from Raya, who enjoyed one of our small group cooking classes at My Tuscan Kitchen's cooking school
Hello Arianna Good morning From Tel -Aviv!
thank you very much for the Toscan cooking class on the 7/11/13 in the Agriturismo. Mrs. Ester was very good teacher and the translator( sory i forgot his name) was very good as well. I hope to come again for 2 step of cooking class in Toscany.
Thanks again
Raya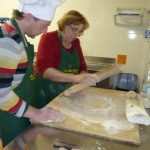 This is an email we received from Loretta and Julia, who participated to our cooking classes at My Tuscan Kitchen cookery school.
Arianna and Friends,
Julia and I want to thank you for an outstanding vacation!! It was just wonderful and everyone/everything was perfect! It was our first cooking vacation and we could not have imagined the fun and learning as well as great food that we helped to make!
The Tuscan Cooking Class was magnificent! We learned so much and we thoroughly enjoyed our fellow "future chefs"! Signora Carla and Arianna were fantastic as well as patient and fun to be with.
Making Tuscan desserts with Veronica at Mama's Cakes was the greatest! The Traditional Tiramisu, Cenci, Cantuccini, and the Apple Cake was so much fun to make with Veronica's guidance and sharing with the Pizza class was perfect!
Signora Ester and Massimo were wonderful in the Pasta Lab. We enjoyed everything about it and sharing the meals outside with our classmates was a special treat.
We can't thank you enough for your wonderful hospitality. Both Julia and I plan to return someday and do it again.
I tell everyone I meet that they, too, should do this vacation. IT is wonderful and we thank you so much! Gracia!
One question: Can you send me the written recipes for all the dishes/desserts since my notes are not what they should be? Also, I have loads of pictures so if you want a few of the group preparing the meals, I can send them. Just let me know.
Thanks again,
Loretta and Julia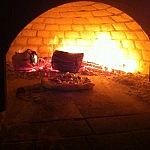 This is an email we received from Bill, who met Arianna for one of our winter private cookery lessons in Casciana Terme, near Pisa.
Hello Arianna and Friends
Hoping you have a great new year. Thank you so very much for arranging our cooking class in late November. It was amazing.
I would like to bring a small group next October to stay at the farm for about 3-4 days what types of accommodations are there and what prices per night with breakfast each morning?
Thanks again for everything
Info & Details
LOCATION OF THE COOKING VENUE:
This cooking class takes place on a farm near the village of Peccioli, in central Tuscany, among Pisa, San Gimignano and Volterra.

MEET-UP LOCATION:
Unless differently specified, the meeting point with the language assistant directly at the premises of the cooking school. Detailed information and road instructions will be provided at the booking stage.

DURATION:
Our programs take 4.5 hours: 3 hours for cooking and the rest for dinner/lunch and relaxation. Time for transportation not included.

AVAILABILITY:
The program "Pizza and Pasta Lab" is available every Thursday from March 21st through October 31st 2019.
From March 21st through April 18th and from October 3rd through October 31st 2019 the class starts at 10:30 am and following lunch is served at 1:30 pm.
From May 2nd through September 26th 2019 the class starts at 3 pm and following dinner is served at 6 pm.
This class is not available on April 25th (Bank holiday in Italy) and July 25th (local major event at Teatro del Silenzio).

LANGUAGE:
This class is available in English with no surcharge. German, French, Spanish, Russian or Italian are also possible upon booking with no surcharge.

DIFFICULTY LEVEL:
Easy

CHILD FRIENDLY:
Ideal for children

CLOTHING:
No particular clothing required.

FOOD RESTRICTIONS:
The foods served during this cooking class might contain gluten, lactose, nuts and alcohol. If you have any food restriction, please inform our personnel during the enquiry process.

TRANSPORTATION:
This program and its rates do not include transportation and are set on a self-driving base. For further information see the box "transportation options".
Transportation options
The destinations reached during this activity are in the Tuscan countryside, in areas off the beaten track that cannot be reached by public transport. We highly recommend renting a car or a scooter in order to reach them. As an alternative, we can offer a valued service by chauffeured car, van or minibus. Any cost of transportation is to be added to the rates displayed on the rate table of this page.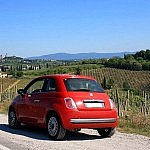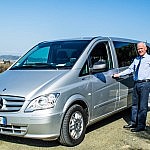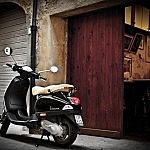 Organize your perfect vacation with us!
Booking office opening hours:
Monday through Friday 9am-6pm
Contact us